Vingt Sept
Common Counter - East London's newest LGBTQIA+ cocktail bar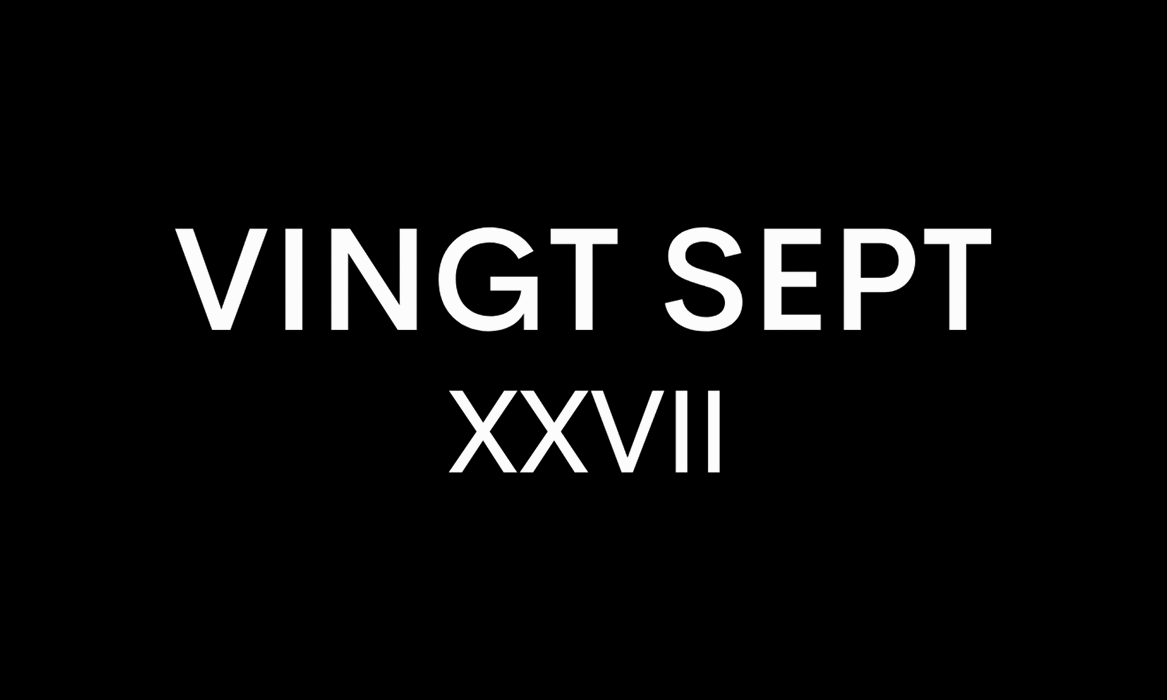 Lifestyle
Oliver Tomlinson at Common Counter is the mastermind behind each cocktail
Tucked away next to East London's iconic Beigal (yes, not Bagel) store is a new LGBTQIA+ bar; however, don't be deceived, as there's a lot more going on than what meets the eye.
Having lived in East London for more than a decade, I have seen one bar on Bethnal Green Rd change hands numerous times, so when invited to Common Counter and informed they are here to stay, I had to check these guys out.
Walking in on a Saturday afternoon, a lot appeared to be happening inside the two-floor Brick Lane bar. A busy workshop for BIPOC LGBTQIA+ Londoners, HIV testing and a roaring bar, Common Counter, is the talk of the town.
Owned and led by Glasshouse Projects, the multidisciplinary hub is one of three spaces:
Common Press (a bookshop and cafe)

The Commons (multimedia, podcast and event space)

Our favourite new bar Common Counter
Each cocktail tells a LGBTQIA+ story - not only a conversation starter but also a history lesson
The vibe is unpretentious and welcoming to cis people, and everyone is proud of the diversity in the room.
After soaking up the eclectic atmosphere, I proceed to the task at hand - the cocktails. Informed beforehand that an interesting story inspires each drink, I couldn't wait to taste the delights personally designed and curated by mixologist Oliver Thomlinson. Each cocktail served at Common Counter celebrates queer history, embarking you on a journey of folklore, events and stories of iconic queer figures.
Recommendations
Dance of 41 - Not being the biggest fan of Mezcal, I was a little sceptical about trying this number. However, the story behind the cocktail pulled me in. The drink's name is about an early queer underground ball, where 42 high society men were arrested for wearing ball gowns during a 1901 police raid in Mexico City. It was deemed illicit at the time, and although 42 were arrested, only one was released. Rumour has it our friend was the son of a very prominent Mexican governmental figure. The event has become a symbol of defiance, particularly for queer Mexicans, who have now reclaimed this dark chapter in history. Since the event, it has been speculated that the number 41 is taboo in Mexico; in the past, hotels and hospital rooms never displayed the number, and some people would even avoid celebrating the 41st birthday.
Surprisingly, the cocktail is a smooth affair, perhaps down to the Nitro cold brew and xocolatl bitters. But don't drink too many, as remember it has plenty of Ilegal Mezcal!
Next is the fragrant and potent Lady Erzulie, named after a powerful swamp witch with three husbands, often noted for wearing one wedding band for each. The voodoo deity was said to be the goddess of love, rising in the Haitian New World/post-slavery era. Often known for having a darker side and wrath Erzulie was not one to be trifled with. She would seduce both sexes, and worshipers would often offer her gold, jewellery, perfume, and liquor as gifts - appealing to her sweet side.
Other recommendations include the apricot gin-infused Wine of Ergyl and Green Knight's Girdle (with an equally saucy tale).
With an array of delicious cocktails and a soon-to-be kitchen serving tapas-style Euro-Caribbean cuisine, Common Counter will see a lot of me!
For more information, visit Glass House
Words by Jheanelle Feanny
Common Counter at Glass House
Address: 118 Bethnal Green Rd, London E2 6DG