Vingt Sept
Confessions from The Crown Actor Tom Byrne on preparing for the role of Prince Andrew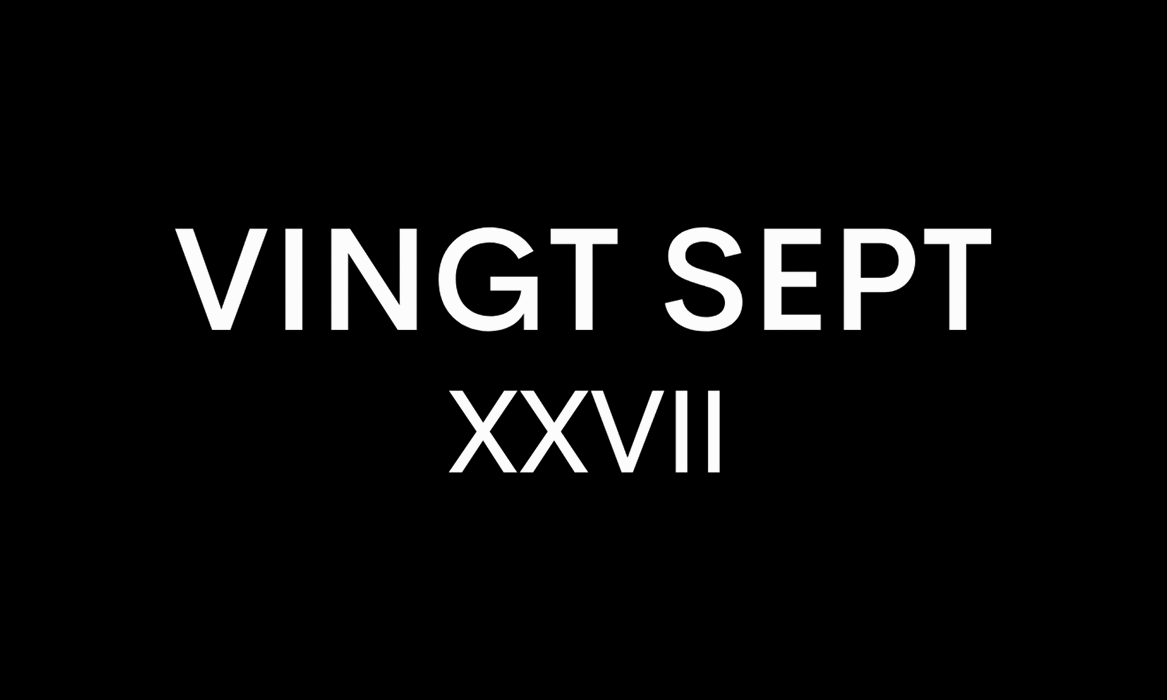 Actor Tom Byrne makes his debut on season 4 of The Crown with his portrayal of a young Prince Andrew
Season 4 of The Crown finally launches on Netflix this Sunday and, as it is the first time Princess Diana will appear on the show, this season is undoubtedly the most highly anticipated one to date. It kicks off as the 1970s are drawing to a close and the royal family's main focus lies on finding an appropriate bride for Prince Charles. While his blossoming romance with a young Diana Spencer seems like a real-life fairytale from the outside, behind closed doors the story takes on quite a different tone. Aside from actor Emma Corrin's introduction as Lady Di, this season also sees the first appearances of some other noteworthy characters – one of them being young Prince Andrew, portrayed by newcomer Tom Byrne. Naturally, all eyes will be fixed on how the show introduces this controversial character within the royal family, so we spoke to Byrne himself to find out what it was like to take on such a contentious role. From researching the intricacies of the royals to filming on set, here is what he confessed to us...
You're relatively new to the scene, so how did it feel to land a role in something as prestigious as The Crown?
It was definitely a massive privilege, and, for this reason, it wasn't something that I could simply enjoy at the beginning. You're aware that people are really passionate about the brilliantly crafted world of the show, which comes with a weight of responsibility. Once you're doing it though, you forget all that, and just throw yourself at it.
How did you first get into acting?
I played the Artful Dodger in a production of Oliver Twist in my town with a brilliant amdram company, Centre Stage. I still remember the buzz I got from making a room of adults laugh and I knew almost immediately that it was what I was going to do.
You've done a lot of theatre work before this. What was the transition like from theatre to a TV production of this scale?
It was pretty much the same from an acting perspective. What makes it different is your relationship with your audience and the fact that you're possibly filming your scene 20-30 times. There is a sense that you're in constant rehearsal, which is great because you can let go of the pressure to nail it the first time and that leaves you particularly open to finding new things interesting while you go. Obviously, what makes theatre is so brilliant is the immediacy of every moment.
Have you always been interested in the history of the royal family or is it something you had to research when starting this project?
The royal family wasn't something I had any real engagement with until landing the role. However, similarly to almost everybody connected to the show, I feel a great deal more empathy for them. The history work I did wasn't too excessive; it focused almost entirely on Prince Andrew and his life but mainly on looking for nuggets of information that could help guide me on how I wanted to play the character.
How else did you prepare for this project?
Finding the walk and the physicality of a character is huge for me, so I took myself for walks around the park in character, muttering to myself continuously.
What was it like working alongside iconic actors, such as Olivia Coleman, Helena Bonham Carter, and Gillian Anderson?
Gillian was brilliant to meet and she's incredible as Thatcher. I spent more of my time with Olivia and Helena, who were both brilliant and loads of fun. Having the opportunity to act with Olivia was obviously a huge privilege and I learned a lot from her.
The Crown is always hugely anticipated and talked about a lot – did it feel a bit daunting joining a project that has so many eyes on it?
On the set, I didn't actually feel any of that pressure. There was a real sense of calm amongst everyone, which made it quite difficult to do any panicking.
People are very excited to finally see Princess Diana on the show. Did it feel like a big moment on set as well?
There was an awareness of a story as important and iconic as Princess Diana's one and Peter Morgan's script builds that journey beautifully. Emma's done amazing work from what I've seen. I can't wait to see the full series.
What can we expect from the new season?
You'll have to find out on November 15th!
What do you think viewers will enjoy most about it?
Something I love about The Crown is how it captures the essence of each period specifically, so I'm really looking forward to that element of it – the '80s, the power dressing and that sort of stuff.
Out of the previous seasons, do you have a favourite?
They're all brilliant for their own reasons, but my favourite episode, at least, was probably Aberfan from season three. The storytelling was incredibly moving, and honouring that history unflinchingly was incredibly powerful.
What was your favourite moment on set or favourite scene to film?
There is a scene, and I don't think this is too big of a spoiler, where all the siblings are together. It was fun to explore that dynamic and have that day hanging out together
You've also previously worked on an episode of Black Mirror, which is always another of Netflix's hugely anticipated shows. What was that experience like?
It's always been one of my favourite shows. We filmed a couple of hours outside of Malaga in a beautiful range of hills, around a glasshouse on the precipice of a massive cliff. It was breathtaking and incredibly cool to be part of it. Full disclosure: I wasn't employed as an actor exactly – I was reading in opposite Topher Grace for an actor, who couldn't make the dates work, so I didn't actually get any screen time!
Which shows on Netflix do you watch?
I watched three episodes of The Queen's Gambit yesterday. I'm also a massive fan of Dark.
What would you love to do in the future?
I'd love to write and direct films. One day, I'd also love to be chairman for my hometown football team.
The Crown season 4 is out now on Netflix
Photography by Matt Holyoak
Editor Jheanelle Feanny
Interview by Cailin Klohk
Subeditor Primrose Jeanton