Vingt Sept
Danish Actor Clara Rugaard on The Rising, Riding Motorcycles & Scandi Cinema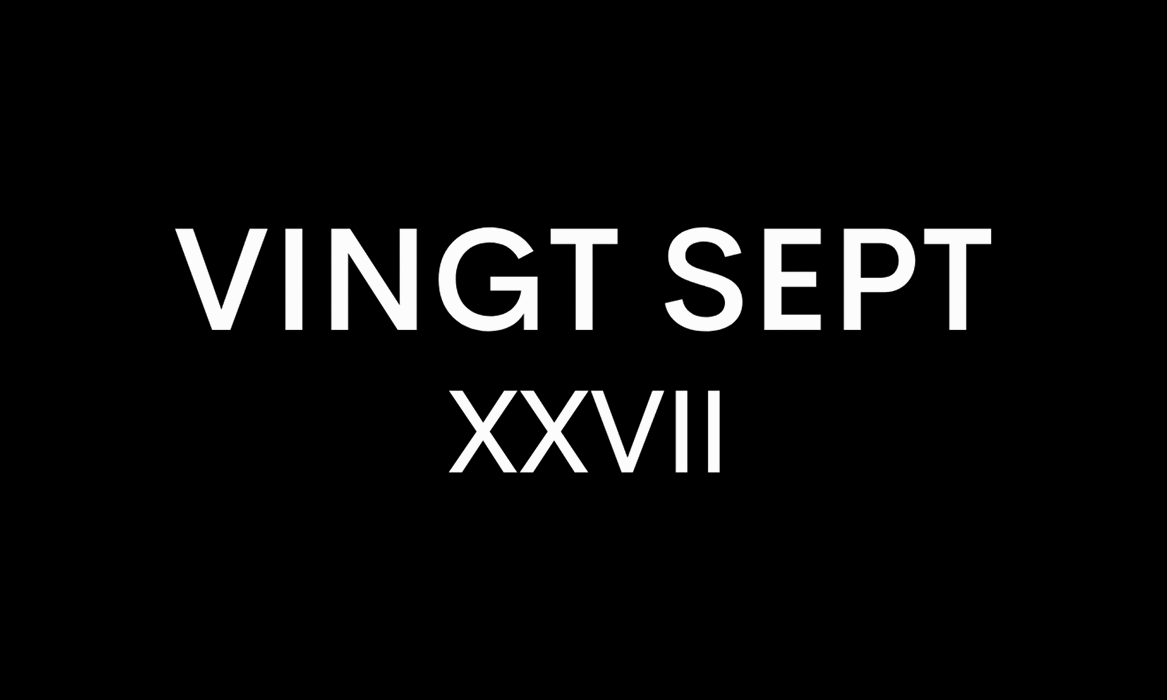 From starring alongside Hilary Swank as her breakthrough role to voicing Disney's Moana in Danish, and showing off her musical chops next to Elle Fanning in Teen Spirit, Danish actor Clara Rugaard's career has been anything but predictable so far. So it comes as no surprise that her latest project - the starring role in Sky Original drama The Rising - boasts a storyline that is just as unexpected. Clara's character Neve Kelly discovers that she is dead, and can still engage with the world around her. However, no one else can see that she's still there, which gives her the unique opportunity to investigate her own death. Ahead of the mystery show's release, we spoke to Clara to find out how she prepared for this challenging role, why she loves being an actor and why Scandi cinema should definitely be on your radar…
Let's start with The Rising, how would you describe the show in your own words?
The Rising is a supernatural crime thriller about a girl called Neve who discovers that she is dead. When she realises that she was murdered, she's curious to uncover the 'whodunnit'.
Shirt, Trousers, Jumper Brunello Cucinelli Rings Gucci Link To Love Earrings Mabe&A at Wolf & Badger
How would you describe your character Neve?
One of the main reasons I wanted to be a part of this project was that I can't remember the last time I read such a real and tangible character. Within the first couple of pages there is a lot of fear and confusion as to her state and what's happened, but she stays so resilient and super confident. Of course, deep down, she is insecure and puts on a facade like we all do, so she's also very relatable. What I love most about The Rising is that it subverts the crime genre by giving the victim the agency to right the injustice. I think that's incredibly powerful.
As you mention, Neve gets to try and uncover the mystery of her own murder, which is a very unexpected storyline - what was your reaction to this when you first read the script?
Neve just completely drew me in. The story is very dynamic and fast-paced. There's something for everyone in there - action, really complex characters, family dynamics and mysteries that have been buried in a small town community. That came across to me quickly when I initially read the script.
How did you prepare for this project?
I had a lot of conversations with Ed Lilly who directed episodes one and two, conversations with the makeup and costume designers as to creating the whole look of Neve - that was a massive factor for me to step into her mindset and world. Oh, and I had to learn how to ride a motorcycle. Another reason why I love this show so much! I came away with a whole new skill.
Blazer, Shirt, Trousers, Vest Brunello Cucinelli Belt Stella McCartney Earrings Gucci Link To Love Rings Karolina Bik at Wolf & Badger Shoes Patou
It's kind of like Neve is invisible - what would you do if you were invisible for a day?
I would definitely pull some pranks, for sure. Listen in on some conversations. We've all had that dream of being the fly on the wall sometimes, to figure out some secrets…
Do you have a favourite memory of filming this?
It's so hard to pick just one, we had so much fun shooting this show. I think probably due to the quite dire subject matter we had to create our own fun when we weren't shooting. Luckily everyone got on very well, it was truly a dream team. The cast and crew were amazing, I've made some dear friends. There was also a lot of fighting with the Northern English elements, the weather conditions were quite extreme. It was lots of scurrying under whatever we could find to get out of the rainfall and then quickly running out to film again and get the shot when it wasn't raining. We shot a lot of it in and around Manchester and the Lake District which is so beautiful. Lots of great memories there.
What do you want people to take away from watching the show?
I hope that it will provide a great piece of entertainment because there really is something for everyone there. I also hope that Neve will serve to further young women to be able to stand up for themselves and speak up when they have been wronged. That was something I found very empowering.
Corset, Bag & Shoes Stella McCartney Skirt Leeann Huang Bracelet & Chain Gucci Link To Love Rings Karolina Bik Earrings Mabe&A Eyewear A.KJAERBEDE
How did you first get into acting?
I always ran around the house singing and dancing as a kid. I was definitely the kid with constant jazz hands in the corridors at school. When I was about ten years old, my dad saw a newspaper article saying that the National Theatre was looking for kids to audition for the roles of Jane and Michael Banks in Mary Poppins and I loved that movie so much. I ended up getting the role and from the first moment of being on that stage I felt the magic and love.
In 2019 you starred alongside Hilary Swank in popular thriller I am Mother - how did this role come about and what did you take away from working on this project?
The film was made by an Australian production company and due to funding reasons, they weren't initially looking for people outside Australia for the cast. It was an independent movie until it went to Sundance and then Netflix picked it up.
My agent somehow ended up getting me the script and we then somehow managed to convince them that they should see me for the audition. They ended up loving it and flew me to LA, the halfway point, and then I got the job. Hilary had also heard about the script and loved it, so she really wanted to be part of it. All of a sudden I was in Australia filming alongside Hilary Swank. It was a mesmerising experience. I was so new to it then, so it was an incredible learning experience.
Dress Missoni Bag MAYU at Wolf & Badger
You've also done voice acting, in fact you voiced Moana in the Danish version of the film, what was that experience like?
I am such a sucker for Disney and Pixar movies. Getting to voice a Disney 'princess' was just crazy. It was a dream come true. I also loved that I got to rock up to the recording studio in sweatpants and a hoodie. It was a really fun experience.
Then you also sing, is this something you'd like to pursue further alongside acting?
Music and singing actually started out as my first passion. I wanted to be a singer initially and through musicals segwayed into acting. Fortunately, I've actually been able to sing in most of my acting jobs as well. I write my own music and play as much as I can, it's very therapeutic to me. I hope to be allowed to do that alongside or with acting going forward in my career as well.
Full Look Gucci Accessories Gucci Link To Love
Who are people in the industry that you look up to or that inspire you?
The list is quite frankly endless and ever-growing. Recently I've loved one of my fellow Danes, director Thomas Vinterberg, his movies are incredible. The Hunt is one of my all-time favourite movies. Another Scandi movie - to give them a bit of a spotlight because I love them - is The Worst Person in the World. I can't stop thinking about it. It reminded me why I'm doing what I'm doing.
What's your biggest aspiration for the future?
Bringing it back to The Worst Person in the World; if I could do something as raw and honest as that I would be really happy. Honesty has been skewed for many years now and people don't know what that means anymore. It has to come from within you and I think expressing your truth is really important and is what brings us together and unites people. I love that we get to try and do that through this job.
The Rising is about to be released and two of your other recent projects are in post-production right now - what are you working on next?
I've got a couple of exciting things in the pipeline I can't speak much on yet, but I can say that they are very different from what I've done so far. I love that I get to tap into different genres and universes with this job and I'm continuously trying to figure out where I fit in. That's what I'm very excited about exploring even further!
Full Look Patou
The Rising is out now on Sky Max
Photographer Eddie Blagbrough at Studio Pi using Nanlite
Editor & Fashion Jheanelle Feanny
Art Director Carlo Zambon
Fashion Ass Paula Salinas & Lisa Dunt
Hair by Louis Byrne at Premier Hair & Makeup
MUA Emma Osborne at One Represents using Laura Mercier
Words by Cailin Klohk