Vingt Sept
Darkoo on being your own Kryptonite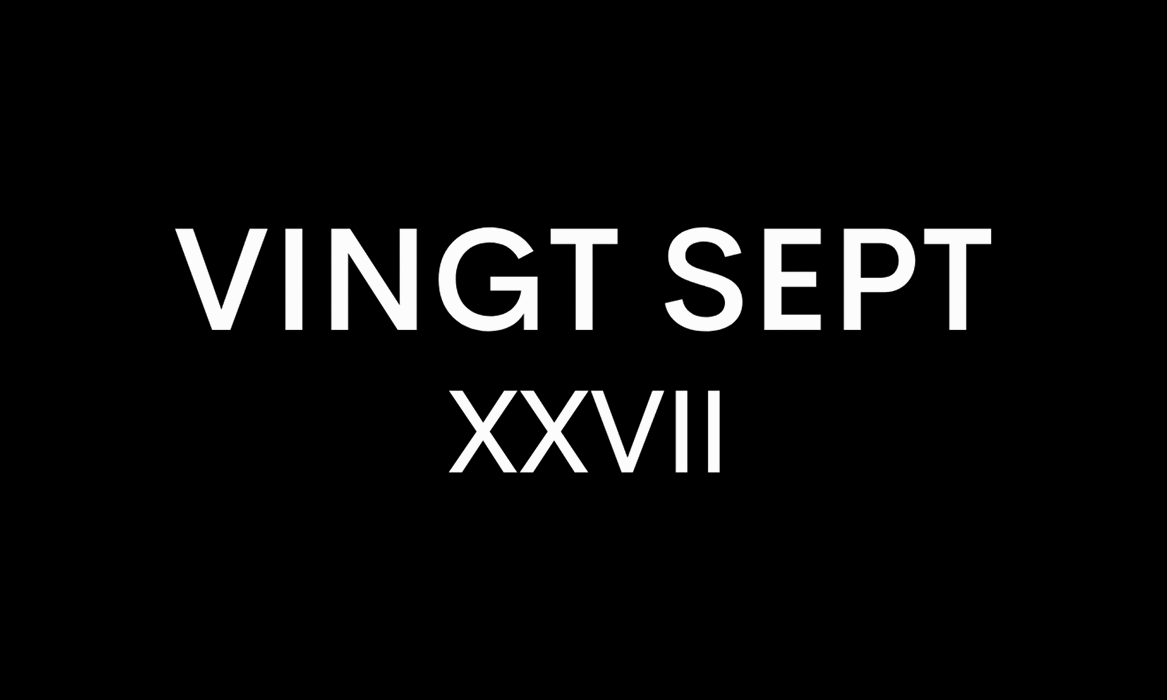 2020 has been a strange and turbulent year for a lot of us so far, but not for Darkoo it seems. Her meteoric rise came after releasing her hit single Gangsta ft. One Acen at the end of 2019. Following its popularity with TikTok users, the melodically interesting and bouncy tune soared into the UK Top 30 chart. As she keeps putting out bangers, including her latest single Kryptonite, Darkoo is proving that she's got that magic and she's here to stay. 
Did you create your new single Kryptonite during lockdown or has this been something you've been sitting on for a while?
I created it before lockdown but finished it during lockdown. I had three different songs to choose from. It was hard to decide! But I decided because of everything we've been through. "Tough times never last, only tough people last" was applicable for this time.
Do you think your response to Kryptonite will be any different from your past songs, since you're releasing it during this isolation time?
Hmmm, I dropped Juicy and it was harder to do much content around it as things started locking down, but now I think we are able to create some more things now and we have all thought of ways to adapt to the climate, so think it'll be a nice rollout. Got fun things planned!
Can you tell us about your new single & any background story behind it?
In the eyes of social media, you could say we all take on this ultimate superpower of showing the world only what we want them to see. I wanted to encourage everyone to be themselves and be comfortable in their own skin with no limits. Be your own 'Kryptonite', strip yourself of the facade. In the video you see me dressing up in a glam look, but also very comfortable with shaven hair, ice and casual clothes. I'm living the best of both world, I'm a 2-in-1 baby!
How have you been finding the lockdown?
Like other creatives, it's been hard because we can't do studio sessions, festivals, and things like that. At one point I isolated with AJ (producer) so we could still work on music, so I found a way around it, I guess.
I found your interview with Amelia (Chicken Shop Date) really funny. Have you ever thought about dropping the last 'o' from your name?
Neverrrrrrrrr, it wouldn't be the same man!
Gangsta gained a lot of popularity through TikTok. Do you reckon the app is something that can last or more of a "fad"?
I think TikTok has so much more potential, and so far it's really helped push a lot of trends and independent artists. It's been good to see it grow even bigger during lock down. I think it's not a fad, definitely not a fad
You're from South (London), where's your favourite place to go out?
Hmmm it's a tough one but food is the way to my heart, you know. Lebanese grill, if you know you know!
Obviously, you were supposed to perform at a few festivals this Summer but when lockdown is over where's the first place you want to perform?
Definitely Oh My! Music Festival! 
Have you bought a Range yet?
Lol! I've got a Merc. A Range is on my list though, but I like my Mercedes. Who do you want to collaborate with?
There are a few artists I'd love on my first project. There are a few loading still but don't wanna give away too much. Stay tuned innit...
Kryptonite is out now
Interview by Dylan Weller
Sub Editor Primrose Jeanton