Vingt Sept
DDG on disturbing the music and business world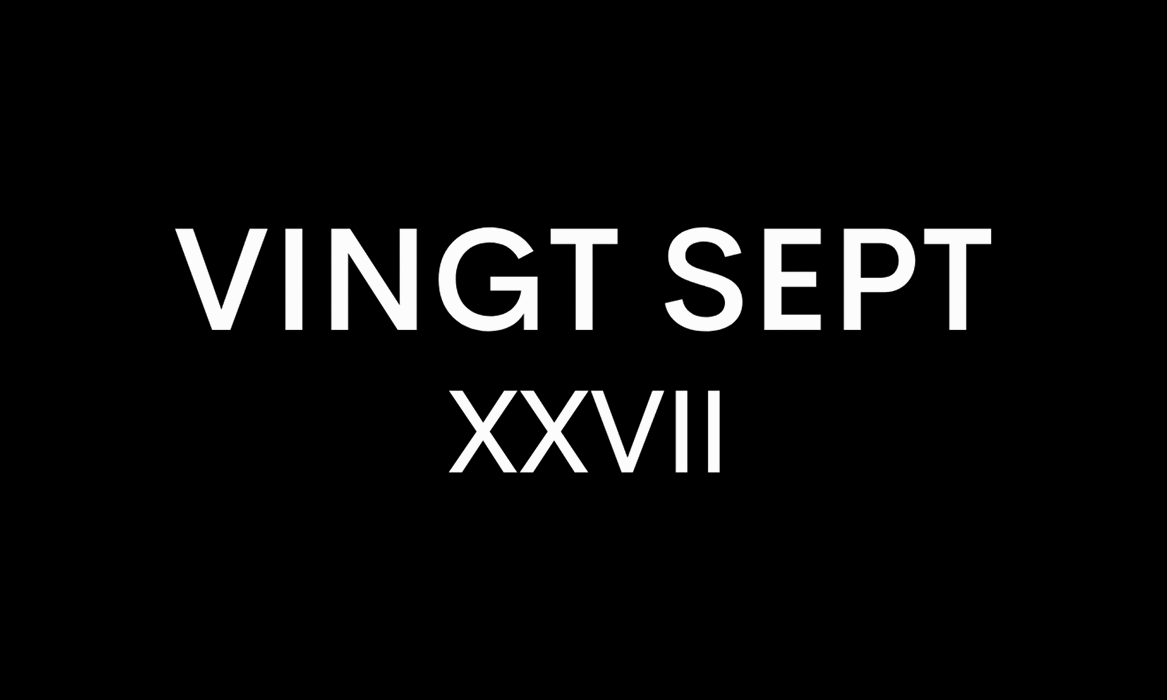 Music
During a hot summer afternoon in London, we were lucky enough to catch up with viral musician DDG. It's no mean feat shooting in a city heatwave, but we were impressed by DDG's calm exterior, considering he just came off the back of two festivals along with some lost luggage.
Entering with an impressive entourage, including girlfriend Halle Bailey, Darryl Dwayne Granberry Jr. stepped on set with an earnest attitude. Despite being just 25 years old, his age could be easily mistaken, as a mature aura penetrates the room; DDG's mind and attitude are more reminiscent of a man who has lived his years longer on the planet. We explore this in our interview as the young musician also appears to be looking into the future and clearly has a business-minded attitude.
Eyewear & Shirt Liberati Shorts MCQ
Although relatively quiet, his personality is infectious - seen by many in his entourage and by Vingt Sept Magazine. He is a fun personality to be around, but between takes, you can't miss moments of personal solitude, indicating that this young man is very much a thinker with a lot of depth.
DDG's story remains unique and inspiring, but it's not surprising considering he was a high-school valedictorian turned YouTube sensation - perhaps this was his plan all along? Following rapping on YouTube, the self-made millionaire signed to Epic Records, became a multi-platinum artist (eclipsing 1 billion streams), and is taking the business world by storm by starting his imprint label, DAO, in the web3 space.
Eyewear Cartier at Vintz Eyewear Gilet Cold Hours Trousers Jaded
Following his hit release Elon Musk and collaborations with hip hop royalty, including Blueface, Queen Naija, G-Eazy and Coi Leray - we sit down to discuss life as a young artist, how his journey started and what the future holds for DDG.
Why the name DDG?
DDG is actually my initials.
What was it like growing up in Michigan?
Growing up in Pontiac, Michigan was pretty regular. It's not the safest place, and there isn't much to do in terms of opportunity. I worked some retail jobs at TJ Maxx and Kroger, but I just knew I was destined for more.
Tell us about the moment you realised you had talent.
I always knew I was smart and had talent, but when hundreds of thousands of people on the internet started validating that, it felt very good. Also, it was a real moment when I sold out my first live show in Atlanta. To have real people come and pay money to see you perform is surreal.
What was life like for you before you were signed?
Before being signed, I was racking up millions on YouTube and putting out steady bangers for my fans. Every song I put out brought new fans, and ultimately, I got a gold record for a song I released independently called Arguments.
Coat Lacoste Vest Liberati Trousers Cold Hours Trainers NIKE
How did you get your music noticed?
Since I already had a big following on YouTube, I instantly had eyeballs on my music when I released the song with a feature, Lettuce. That is what got the labels calling and the music industry acknowledging that they needed to keep an eye on me.
Tell us one thing no-one knows about you.
No one knows this, and I try to keep it under wraps because it's not that cool, but I was actually the valedictorian of my high school graduating class.
If you weren't making music, what would you be doing?
If I weren't making music, I would be creating content of some sort, acting, owning businesses, and thriving; basically, what I'm doing now, just without the music. I try to diversify so that I'm not dependent on one source of income.
Your girlfriend is also from music royalty; how do you both navigate busy careers and stay grounded, and do you give each other input with songwriting and career success?
We are both just putting our heads down and working hard to achieve all of our goals and dreams. We are very supportive of each other, and it's special to enjoy our successes with each other.
Eyewear & Shirt Liberati Shorts MCQ Shoes Off-White
What is the one item you cannot live without?
Chapstick. I need it.
If you could host a dinner party with guests from past and present, who would get an invite and why?
I would have a party with Martin Luther King Jr., Michael Jordan, Bill Gates, Steve Jobs, Drake, and Michael Jackson. All of those people have been revolutionaries in their respective fields, and they have influenced who I am today in one way or another.
You've had over a billion streams, played to sold-out festivals, and dropped a host of hits. Is there anything you still need to achieve?
I'm never satisfied. I want to be a household name that sells out arenas.
How did the song Elon Musk come about?
I was just vibing in the studio and messing around with melodies when I made that. So, I hit up Gunna for the verse, and the rest was history.
Coat Lacoste Vest Liberati Trousers Cold Hours
Has he heard it and given you his thoughts on it?
I know he's heard it. I've had all of my fans spamming his Twitter, and it was trending on all platforms for a while there, so I know he's heard it. He hasn't hit me up about it, though.
You've collaborated with Gunna, Blueface, Queen Naija, G-Eazy and so on. Is there anyone on the DDG wish list you would love to collaborate with?
Drake, Jay Z, Beyoncé, Rihanna. GOATS.
You recently announced that you're starting an imprint label, DAO, in the web3 music space. Please explain what it is and what fans can expect to access for those unfamiliar.
A DAO is a business owned by like-minded individuals from around the world looking to achieve a common purpose. We're attempting to create a record label that is 100% owned by these members and makes all the decisions as a group through online voting mechanisms. Everyone benefits from the decisions that the DAO makes. It's basically a big experiment to determine if a label that is owned by the fans can be more successful than a label that is owned by a big corporation.
Eyewear Cartier at Vintz Eyewear Gilet Cold Hours Trousers Jaded
Tell us about your latest project. What can we expect after this release and in the future?
It's Not Me It's You is a great project that was very fun to make and allows me to show the world how I have grown as an artist and how I make genuinely good music.
What does 2023 hold for DDG?
Lots of music, and hopefully, you see and hear DDG everywhere.
It's Not Me It's You DELUXE Album is out now
Photographer Connor Picken
Fashion Janice Mahenge on behalf of Kiera Liberati
Editor & Interview Jheanelle Feanny
Using Nanlite