Vingt Sept
Deciphering The Irregulars with Henry Lloyd-Hughes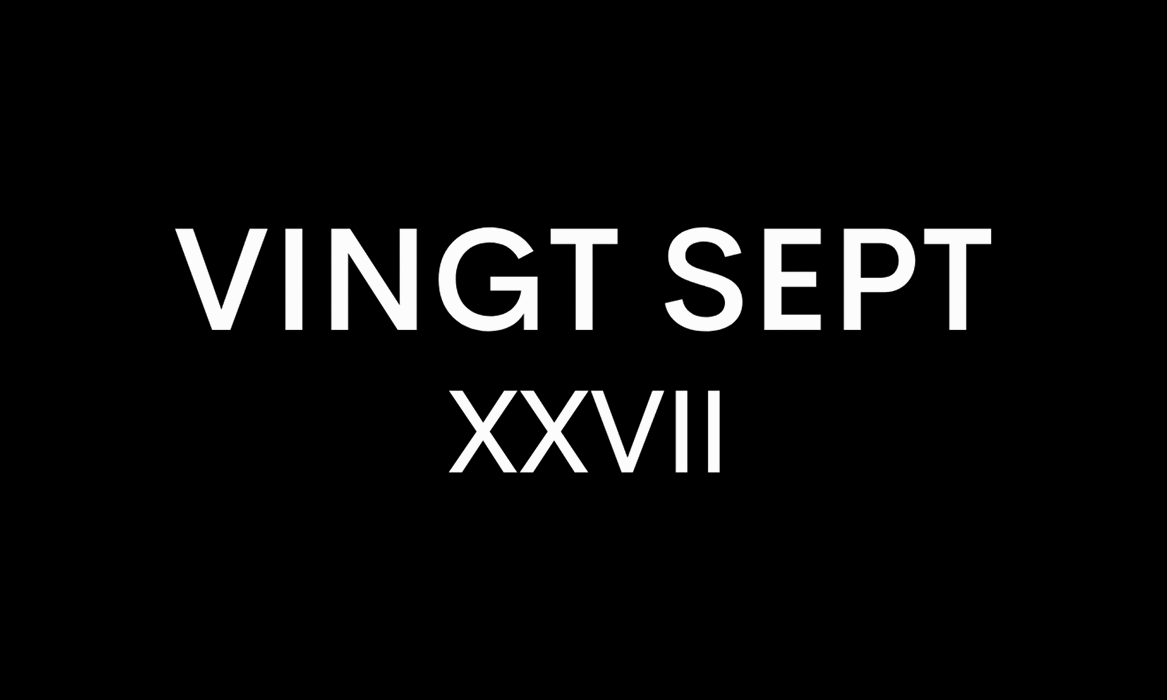 Film News
Henry Lloyd-Hughes is undoubtedly one of Britain's most versatile and compelling actors. You may remember him from hit Channel 4 comedy The Inbetweeners, where he played high-school hardman, Mark Donovan. Since then, Hughes has gone from strength to strength, starring in some of TV's highly acclaimed shows, such as Killing Eve, The Durrells, and Les Misérables. Those familiar with his work will agree that Hughes is an incredibly dynamic actor, who captivates and enthrals his audience – even when playing the most unforgivable characters. Shortly returning to our screens in one of his biggest roles yet, taking on the iconic Sherlock Holmes in Netflix's upcoming series The Irregulars, Hughes talks to us about stepping into the role of Britain's most famous detective, the importance of fear as an emotion, and what drives him as an actor.
"I've had a terrible night's sleep thanks to my two children," jokes Hughes, who's seeking solace in his heavily domesticated garden shed. "I feel like I've had an all-night-bender, brought on by a two-year-old and a four-year-old."
Coat by Katherine Hamnett
The past twelve months have forced many of us into strange new territories, causing us to adapt to unusual circumstances and Hughes's situation is no different:
"I think the kids are bored. For the longest time last year, there weren't even any playgrounds open and my youngest has still never been to playgroup."
Raising two children during a pandemic is no easy task, particularly at an age where their curiosity of the world is constantly being met with a restricted view:
"It's been a reality check and humbling in a way, everyone's been feeling the pinch and this is just my version of it. Hopefully one day they'll look back with fond memories."
Shirt The Kooples
Before the world shutdown back in March 2020, Hughes, fortunately, finished filming Netflix's new binge-worthy show The Irregulars, which is being brought to the screen by award-winning writer Tom Bidwell. The series brings to life a darker and more sinister version of Arthur Conan Doyle's Sherlock Holmes, which depicts Victorian London as a city taken over by a supernatural sickness:
"It's about a gang of kids, who are up against it in a city spiralling out of control, which is not an unfamiliar situation to the period of 2020 and 2021!" Hughes remarks. "The kids are trying to work out what's going on and they end up getting recruited by a mysterious Dr Watson."
Those familiar with Conan Doyle's work will know that Dr Watson plays the counterpart to the iconic and quintessential detective Sherlock Holmes.
Sherlock Holmes is one of Britain's finest literary characters, one who has managed to endure over the decades, allowing for constant adaptations on both the small and large screen. More recently, the role has been taken on by Benedict Cumberbatch, Ian McKellen, and Robert Downey Junior, all of whom did well to carry a character who undoubtedly possesses a lot of baggage. The role can easily fall into caricature by heavy-handedly emphasizing all of the elements that make the character so recognisable, yet Hughes manages to deliver the most unique and fresh take on the character in recent memory.
"The first time we meet him – the Sherlock we are all familiar with from the novels – on the page, we are instantly met with a genius full of potency as an intellect and as a crime fighting supremo. Instead, this show decided to turn that on its head, and early in the show the most noticeable thing about him is his absence. We're piecing together who he is as a man, what his skillset even is. It's kind of like an upside-down version of Sherlock."
Shirt and Trousers Mr P at Mr Porter
When asked about the inspiration behind his portrayal, Hughes states that he didn't look towards previous incarnations for his creative muse, but instead took it all from the script:
"I approached it as a fallen superstar, like a rock star who used to make albums and you can't quite work out if his records were even that good."
On the everlasting appeal of the Sherlock character, Hughes believes there's something encouraging about the idea that someone can take the audience's hand and guide them to resolution:
"There's something comforting about a higher power – an intellectual higher power. Everyone has moments in their life that are inexplicable and hard to comprehend. Therefore, I think it's why people are drawn like magnets to characters in literature that can solve everything and piece everything together. It's the same in Agatha Christie novels; it's that payoff at the end, that great relief. It's incredibly comforting and reassuring to be taken on a journey with someone more brilliant than you can comprehend."
Shirt Sandro
Much like Hughes' alternative take on Holmes, Bidwell's version of Victorian London is unfamiliar. It's enticingly dark and dangerous, often unpredictable, and heavily influenced by the horror elements that were so popular throughout Victorian literature:
"He wanted to combine the elements of a strong supernatural horror with an overarching monster-of-the-week style plot. There's some serious jump scares and people getting their eyes gouged out – it's hardcore!"
Like all good horror stories, the role of fear plays a huge part in its success:
"For an audience to sit in and get scared, the flip side is to be comfortable about their own life. There's something about touching the scary thing. It's like putting your thumb on a bruise; there's a rush of adrenaline, which makes you calmer. It's a psychological trick that people have always wanted to get outside themselves."
Suit Kaushik Valendra Shirt The Kooples Shoes Grenson
As we wrap up, Hughes is given an opportunity to reflect on what keeps him driven. Sherlock is a character driven by pride and the desire to always be proven right. However, Hughes believes he is motivated by the need for collaboration:
"What drives me to get out of the house and onto set is the desire to collaborate with other people. That's always the biggest thrill. When you're thrown together with other brilliant actors, writers, costume designers, and other brilliant creative minds, it is the greatest. As actors, we're all in isolation until we cross swords with other creators and it's the most fulfilling feeling and always my biggest motivation. It's such a thrill seeing ideas that existed in your head suddenly made real."
The Irregulars premieres on Netflix, March 26
Words by Joshua Evans
Artwork by Anjuli McKenna
Photographer Joupin Ghamsari
Fashion by Stevie Westgarth at One Represents
Fashion Assistant Paula Salinas
Grooming Lucy Halperin at The Wall Group using REN Clean Skincare
Editor Jheanelle Feanny
Subeditor Primrose Jeanton
Location and special thanks to Indra Studios