Vingt Sept
Discover Milan and Lake Como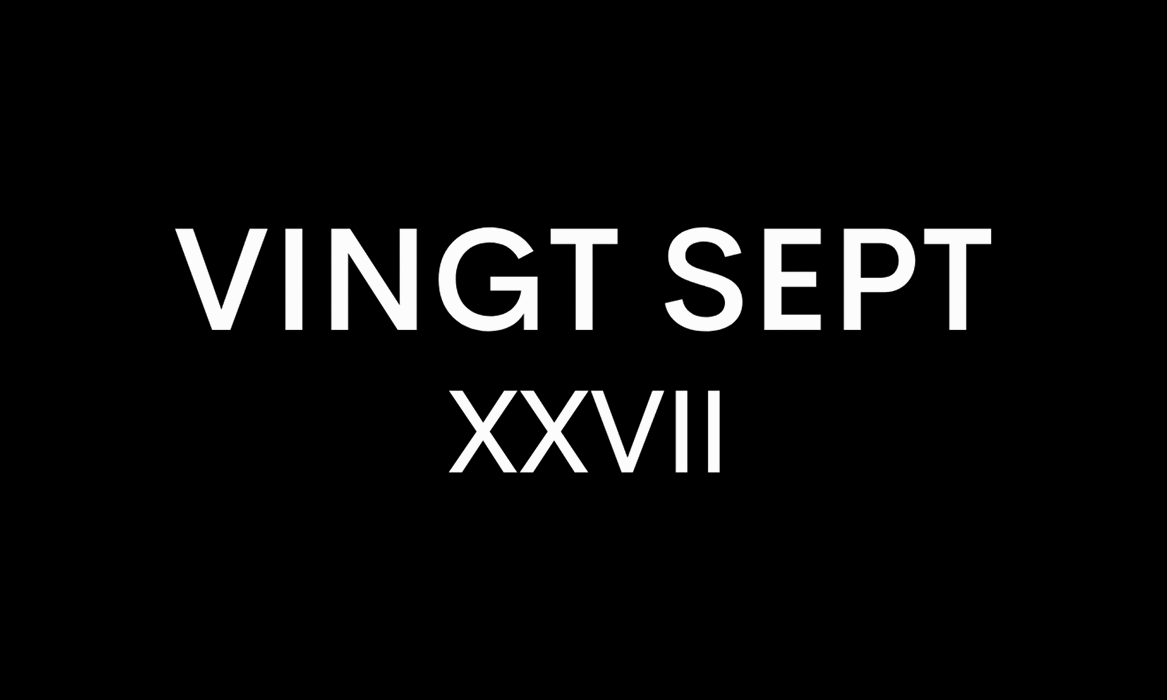 Fashion lovers know Milan is the city of luxe. As it is one of the most famous fashion capitals in the world, there are, of course, high-end stores and exquisite designs. But Milan has a lot more to offer in terms of food, history, and culture, and it is only a short train ride from the city to the picturesque Lake Como, situated at the foot of the Alps. In this feature, we provide you with our guide to the best of both locations and reveal some of Italy's hidden gems.
The Best Restaurants in Milan
Best views
Giacomo L'Arengario
Giacomo L'Arengario continues the fine dining experience of the legendary Giacomo restaurants in Milan, as you sit on the rooftop terrace next to the Duomo Cathedral to enjoy the 360-view of the Duomo square.
Although L'Arengario is not the first of the Giacomo restaurants, the atmosphere is lively and full of culture..We recommend the signature oyster selection with rosé wine mignonette, delightfully presented and said to be a favourite of French politician Jacques Chirac, or the flavoursome red tuna tartare with passion fruit and light notes of myrtle.
If you prefer meat, try the marinated beef carpaccio with a secret parmesan foam and a hint of pickle, accompanied by a glass of the crisp 2016 Soave Superiore DOCG Monte San Piero.
Terrazza Triennale
Terrazza Triennale is an open-air osteria, tucked away on the top floor of the Triennale Design Museum within Sempione Park, with breathtaking views of Milan that include the Branca Tower, Sforzesco Castle, and the Arco della Pace.
The open-air osteria with a view has a cosmopolitan atmosphere, where the servers and sommelier greet you with fine dining and a vast wine list. This is gastro dining with a twist, and the open kitchen brings a certain level of excitement as your Italian-only produce is cooked and delivered to your table with speed.
The restaurant awakens your senses; the glass peninsula is laden with fresh rosemary, carefully hidden vaporisers deliver an intermittent cool mist, and subtle, soothing background music takes you away from the hustle and bustle of Milan. This is, of course, while you dine on dishes, such as duck breast, mixed salad and raspberry salad or soft aubergine, fresh oregano, and confit cherry tomato tartare from a minimalist, chic menu curated by executive chef Stefano Cerven and head chef Salvatore Demuro.
For meat lovers
Nero 9
The meat restaurant is located between the stylish and upscale areas of Porta Garibaldi and Brera, where you will find streets lined with luxury boutiques, hotels and the iconic Corso Como department store. The area is thriving, despite the city only recently reopening to tourism post-COVID-19 restrictions. We were among the first guests from the UK to explore the restaurant.
At Nero 9, the minimalist decor reminds you of stepping into an art gallery, where low light creates an intimate yet sombre setting for you to enjoy your food and company.
All meat is organically sourced from Italian regions, where cattle and veal are cared for, fed on a high quality-sourced diet and free to roam. Nero 9 believes that if you are going to eat meat, then there must be utmost respect given to the animals and their living conditions.
Try the T-bone Fiorentina – matured between 45-60 days and best served rare — or the marrowbone, flavoured slowly on a barbeque grill and served with focaccia and pancetta sides. Pair with a 2013 red from the Falesco vineyard in Italy and more gastro-presented side dishes, such as the porcini flan.
Award-winning authentic Milanese cuisine
Trattoria Mirta
For authentic cuisine, look no further than Mirta in the quaint area of Casoretto — winner of awards from Slow Foods and Michelin guide Artu, which you will notice in the window display on arrival.
The restaurant, owned by husband and wife team Juan Lema and Cristina Borgherin is within an original 1930's building and former pub, located near a depot housing the famous original wooden trams that are occasionally still used as transport. The area also features a15th century Abbey — known to be the heart of the neighbourhood — still in use today.
Expect a long queue at lunchtime, so arrive at least half an hour before the 1pm opening or make a mandatory booking for dinner. But whatever you do, don't leave before trying the meatballs or the fresh homemade pasta dishes.
Fine dining
Ristorante Giannino dal 1889
If you are in Milan, then you will understand why Giannino is the talk of the town. A trip to the restaurant is a must-do experience.
Ristorante Giannino is probably one of the oldest establishments in Milan, yet it still holds such grandeur and style today. Giannino dal 1899 manages to marry food inspired by traditional Italian cooking with exceptional design and architecture.
Beginning its chapter as a small fiaschetteria, before life as a famous trattoria in the 19th century, the Giannino name travelled far and wide, catering to jet setters, the finest of Milan, and the everyday man. As the city changed and evolved, Giannino withstood the test of time, today representing a piece of Milan with its 120-year history.
The restaurant is located near Republica, the famous luxe hotel Principe di Savoia and the major historic park Giardini Pubblici Indro Montanelli that is home to Milan's most notable buildings including the Natural History Museum, 17th Century Palazzo Dugnani, and the Ulrico Hoepli Planetarium (designed by architect Pietro Portalupi in1929).
Giannino is where the elegance of the past meets with the refined modern details of the present. Savour the oat cracker cheesecake with creamy codfish and malossol caviar, whilst relaxing in the architectural design of Spagnula and Partners It is the art deco era with added splendour – hints of geometric patterns, soft fabrics, artisan lighting, and chandeliers.
But if you need some advice on the menu, speak to the knowledgeable waiters and sommeliers. They are elegantly dressed — without the stuffiness, you tend to find at fine dining establishments — and have an excellent repertoire of the cuisines and wines. Giannino still prides itself today on the exceptional service they provide, making you feel as if you are part of the family.
Recommendations include the garlic oil and chilli pepper semolina spaghetti with raw Mazara Del Vallo prawns, the Beef Carpaccio with tartar sauce, black truffle water reduction and pan de queso.
For drinks, they make a great Campari and offer fine wines. Try the Pietradolce Etna Rosato (2018), a light and airy rosé grown on the volcanic soil of Mount Etna.
Giannino dal 1899 will open its London restaurant very soon and we will definitely visit to enjoy the experience again.
Take a break from shopping
GUD Milano CityLife
Located near Ufficio Vendite CityLife, GUD is the perfect spot for a light bite and cocktails during or after your shopping. It is lively, the staff are friendly, and it has an easy queueing system.
Enjoy some popcorn on arrival, followed by a focaccia pizza or rice bowl in the open-air venue, whilst taking in the views of the new modern skyscrapers and buildings Milan has to offer.
GUD City life has tents and is dog friendly; we spotted a Cavalier King Charles puppy taking in the atmosphere. If you are looking for a relaxing yet social vibe, then this is the place to be.
The Best Bars in Milan
The atmospheric one
Dry Milano
You will not find a more cosmopolitan bar than Dry Milano, located on Viale Vittorio Veneto and between the business district of Porta Nuova and Lazaretto.
This bar is most definitely the place for anyone seeking perfectly mixed cocktails, authentic pizza in a modern setting, and a DJ to get the party started for the weekend.
There are plenty of cocktails to choose from, as the bar prides itself on mixology, but try the Dry Milano G&T, which contains the special house elixir bursting with antioxidants, or number 013 – a mix of blending vodka, Domaine De Canton, fresh lemon and grapefruit juice, and a dash of watermelon. Bellissimo!
The quirky one
Baobar
Between the thriving areas of Porta Venezia and Corso Buenos Aires lies Baobar, which attracts Milanese locals and European tourists with its mixology. It can be difficult to get a table if you just walk-in, but the bar, through its website and WhatsApp message service, makes the booking process easier for tourists.
The bar's owners, David and Tony, have fused their North African and Milanese backgrounds, and their travel expertise, to create an experience that is far more than a watering hole in-between stops.
While you relax in the modern interior with rich velvets and a Jimi Hendrix tribute, enjoy a "meeting" — a refreshing blend of gin, lime, sage, violet cream and ginger beer. Food is available during the day, where you can order from an international menu, including Italian and Asian cuisine.
The tiny one
Backdoor43
Situated in the bustling Navigli, you will possibly find the world's smallest bar, Backdoor43. The former painter's room still upholds respect for artists, by showcasing art residencies every six months. The 5-year-old bar is very popular with tourists and locals for the experience.
Knock on the door and a mask-wearing bartender will grant you access into the tiny bar. To say it is extremely cosy is an understatement. The bathroom is astoundingly larger than the actual bar area, so only make a booking with people you like. Due to Covid-19, the maximum bar capacity has reduced from four people to two, which is actually better.
As you sit down, more than 230 bottles of whiskey from around the world will surround you. For an hour and a half, take control of the music and change the lighting if you wish. Enjoy the freedom to control the environment in which you sip your cocktails, which won't be chosen from a standard menu. The barman will ask a series of questions to create your drink. Based on our answers, he whipped up a refreshing drink with rye whiskey – which we really didn't detect – sweet vermouth, nut liquor, and with a tiramisu edible perfume.
For an adult Willy Wonka experience, with alcohol instead of chocolate, sneak into Backdoor43.
The exclusive one
1930
This might be the world's most secret and difficult bar to get into, yet we managed to enter– and we are still surprised but impressed.
Owned by those responsible for Backdoor43 and ranked 44 on The World's 50 Best Bars list (2019), the 7-year-old speakeasy is as undercover as its downstairs bunker crammed with second world war memorabilia. It is rumoured that celebrities and the super-rich have tried and failed to get through the doors of 1930, so we were very lucky to be invited.
Armed with a piece of paper containing coordinates for our taxi driver, we started the mysterious journey, only to end up outside of a Chinese takeaway with a lucky cat swinging its arm from the window — or so we thought. After one phone call, uttering our name, and handing over the piece of paper, the Chinese takeaway transformed into an art deco bar with 1930s accents. Suddenly, we found ourselves enjoying a mix of citrus, sugar, a light infusion of jasmine, distilled juniper (made by the bartenders themselves) and a touch of tequila; each week the menu changes, as the bartenders travel the world in search of inspiration for their menu.
So the next time you see a Chinese takeaway in Milan, think twice. But first you will need to make friends with a member. Easier said than done, as this exclusive club has a very small number of members located across the world, including London and China.
Things to do Milan
Museum
Museo Nazionale della Scienza e della Tecnologia Leonardo da Vinci
The Leonardo da Vinci National Museum of Science and Technology is dedicated to the Italian polymath himself.
The museum, located in a 15th-century monastery in the heart of Milan and close to the location of famous painting The Last Supper, has four sections: transport, communication, energy, and arts and science.
This year, it opened the New Galleries exhibition, revealing the true value of the thoughts and work of Leonardo da Vinci. It includes everything from his training in Verrocchio's workshop and his interest in machines to the mechanisms in the Florence of Tuscan engineers.
If you thought you knew da Vinci, then you may think again as you immerse yourself in the mind of one of the world's greatest painters and scientists of all time.
Art Exhibition
The Dreamers
Award-winning Italian postwar and contemporary artist Donatella Izzo, is currently showcasing an exhibition, The Dreamers, until the end of November 2020. The exhibition explores the theme and consciousness of dreamers in the time of abandonment, merging photography and installations to bring the works to life and create an emotional impact.
The first part of the exhibition shows the photographic work of Izzo, where subjects are placed in environments outside of their norm, including a Geisha in an abandoned warehouse and a pair of sumo wrestlers engaged in a fight surrounded by debris.
Izzo has spent a significant part of her career searching for abandoned buildings in Italy to bring the characters of her imagination to life and to create stunning surrealism. As you move to the installation, you are transported to an asylum in Italy. It is impossible to be apathetic towards the subjects, as scattered records document their time behind bars, sectioned for depression — a world away from today. This entire exhibition is an emotive and surreal experience. It should not be missed.
Fashion
Quadrilatero della moda
If you want to invest in luxury pieces, then head to Quadrilatero della moda – otherwise known as Fashion Square – where you will find luxury brands across four streets. Fashion Square is known to have the best jewellers, fashion boutiques, and stores in the world, such as Acqua di Parma, Calvin Klein, Armani, Gucci and Etro.
At VS HQ, we love Milanese designer Lucio Vanotti, tipped by Vogue as "Milan Menswear's Next Best Thing" and said to be a favourite of Giorgio Armani – who offered Vanotti the Armani Teatro space early in his career to showcase his first menswear collection.
Vanotti designs abstract yet minimalist seamless collections, away from the high embellishment and statement designs we see from many Italian designers. We were lucky enough to sit with the designer in his Milan studio to explore and discuss his collections. We asked Vanotti to explain what sets his Italian design house apart from others and he said: "Because my collection is very linked to my personal ideas, to my life. I try to satisfy my desires, which are also the desires of people close to me."
5 things to know about Lake Como
1. It is a short distance from Milan. Escape the busy atmosphere of the city with a 45-minute train journey to the breathtaking scenery of Lake Como.
2. It is loved by celebrities. Como is residence to George and Amal Clooney and often frequented by Robert Deniro and Madonna.
3. It is Y-shaped. Lake Como is set against the foothills of the Alps.
4. It is the third largest of the Italian lakes (after Lake Garda and Lake Maggiore).
5. It is near to Cernobbio, which sits on the border with Switzerland. The small town, engulfed in dramatic scenery at the feet of Monte Bisbino, is popular for its short distance to the city of Como, its shopping experiences, and the vast amount of beautiful Villas within the area.
Best hotel
Wake up and sip your coffee on a private balcony of the 19th-century luxury villa, located on the western shores of Lake Como, between Como and Cernobbio, with nature's finest views.
Between the stylish, old-world interiors of the hotel and the spectacular views of the lake, you will find yourself surrounded by beauty, and, as an added bonus, expect to find Etro toiletries in your marble-stoned bathroom with parquet flooring.
Lemon and orange groves surround the private park and there is a private dock for guests arriving by boat.
The hotel is a work of art, with charming antiques and chandeliers, Venetian stucco work and frescos. Stay at one of 53 elegantly designed rooms – including the room occupied by General Giusseppe Garibaldi on his wedding night – or book for afternoon tea, sip on a Campari, or dine at the Restaurant Raimondi to enjoy the panoramic views.
Best traditional cuisine
La Colombetta
Enjoy a romantic or family dinner at La Colombetta, famously frequented by George Clooney, Mick Jagger, and a favourite of Robert Deniro. The family-owned restaurant, established more than 25 years ago, is within a renovated church and run by three sisters — Mariana, Silvana and Lina Peddoni — who are probably the most delightful hosts you will ever meet.
Dishes originate from traditional family recipes passed down from generation to generation, which makes this the best restaurant in Como for traditional yet sophisticated cuisine. From the decadent and balanced taglioni with black truffles to the crisp lemon sorbet, even the fussiest of eaters will find a dish that they love in this two-floored restaurant.
Other recommendations include the grilled lamb chops, the sea bass with vernaccia and potatoes, or the tagliolini with lobster.
Best al fresco dining
Ristorante Kincho
Nestled on the premises of the famous Sheraton Lake Como, you will find Kincho – the answer to all-day al fresco dining. This cosmopolitan place will transport you to somewhere tropical, due to the palm trees, pool, and ambience.
Kincho is a chic thatched-roof wooden dwelling surrounded by lush vegetation and greenery of the hotel park. If you want to enjoy the beauty of Lake Como with the buzz of Italy, whilst sipping on cocktails named after famous Italians, or eating anything from South-American grill to Italian cuisine, this is the place to visit.
With the hills and mountains of Como being the backdrop of your al fresco experience, take in the spectacular views with mouthfuls of roasted octopus on creamy hummus, Ligurian-style anchovies and chive mayonnaise, or fresh king prawns served with vegetable caponata and foil-baked potatoes.
For those visiting after September, Restaurant Gusto will be open where you will find the finest Italian cuisine with modern-luxe architectural features at the Sheraton premises.
Best shopping experience
Cernobbio
You do not need Milan to find the best shopping experience. Cernobbio is fast becoming the most popular place because of its interesting boutiques. The cobbled streets of this scenic town include restaurants, cafes, and elegant stores, where you can find gifts by Richard Ginori, visit La Piazzetta, a plaza filled with luxury delights near the port, or source hard-to-find perfumes, such as scents by Richard Malle.
Photography by Carlo Zambon
Words by Jheanelle Feanny
Sub Editor Primrose Jeanton