Vingt Sept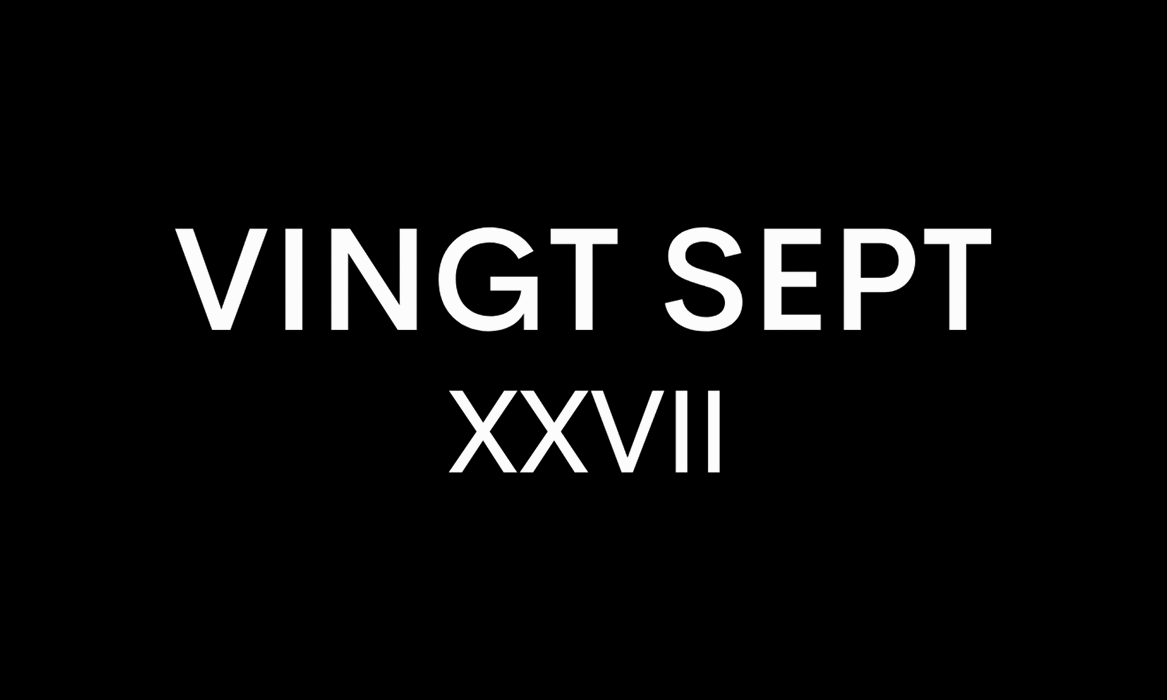 Travel & Lifestyle
When Brit Mark Solomon and his wife set their sights on the Caribbean, it was easy to understand why they immediately fell in love with the tranquil island of Grenada.
Fast forward to more than twenty years, the couple with their children have built a life and are Grenadians through and through. What is uncommon about their journey is the creation of a unique gem on the island. Ideal for those seeking meaningful travel experiences, 473 Grenada is an oasis, unlike other hotels on the spice island.
With many hotel reviews under our belt over the years, there's always been an undeniable gap in hospitality. Guests today want to enjoy the services expected at a luxury hotel but now seek the balance of privacy - 473 have ticked these boxes.
Post-pandemic, the luxury traveller has since evolved, preferring to move away from large resorts, and instead seeking solace and connection with the places they visit. There's now a reverence; holidays are more about appreciating surroundings and encountering cultural experiences rather than overindulgence.
Owner Mark, a former engineer and avid sailor with his wife (a nurse and lecturer) are both English. You would think that they are perhaps one of very few in Grenada. However, there certainly is a large expat community of Brits, Canadians and Americans, who have all made Grenada home.
Background & Location
473, set amongst two acres of vegetation, provides a breathtaking backdrop overlooking Harbour Bay. Situated in swish Fort Jeudy, there are nine bespoke villas on the property - each unique in style and design. The project build started in 2009 and took almost a decade to complete - and it is clear that no expense was spared.
The secluded paradise, just fifteen minutes from Maurice Bishop International Airport, boasts a seventy-foot infinity pool and landscaped gardens. There are two private beaches and a supermarket within a five minute drive. Most guests prefer to rent a car to get around. For those not eager, attentive staff can arrange transport for you.
473 Grenada (named after its area code) removes the mundane things unnecessarily experienced during hotel stays. For instance, there's no phone or check-in desk (a relief, why do we still need this?). Removing these inconveniences, guests can communicate their wants and needs via a private WhatsApp group, further helping you disconnect whilst you enjoy your holiday.
Interior Design/Rooms
The upscale boutique resort has villas ranging from 1,2, and 3 bedrooms - all generous in size. Some have private gardens and others a private pool.
Each villa, designed by Mark and his team, houses personal touches such as local artwork and the use of local materials.
In villa 8, the 1100 sq foot property boasts two bedrooms split over two levels. The ocean-view loft-style abode is spacious and contemporary in both design and function.
On the ground floor, floor-to-ceiling patio doors flood natural light into the lounge and first bedroom. Modern furniture complements the light and airy living space which houses an array of games, a Bluetooth sound system, and a HD television. The dining area leads to a private patio with loungers - perfect for a coffee during sunrise.
The lounge leads to a large double bedroom featuring ample storage and a fully kitted gourmet kitchen with a fridge freezer, cafetière, cooker and microwave. The indoor/outdoor rainfall shower is a quirky and eye-catching design feature. The detail brings a little vegetation and eccentricity into an otherwise mundane space. The property runs 220v and 110v for electricity, meaning there is no need to pack a travel adaptor.
Upstairs is another generously sized bedroom with views overlooking the property's pristine gardens and Harbour Bay. An additional bathroom is adjacent and lavish in style and space.
Personal touches alongside approachable and polite staff make a stay at 473 unique. From the welcome drinks in your fridge, apothecary spa toiletries and comfortable robe and slippers, each detail is taken care of. There is no hustle and bustle in this luxury setting, instead a focus on the word community. Staff are from the West Indies and incredibly knowledgeable about the area, artwork is commissioned locally, and everything on the menu is sourced from the island and of high quality.
Their motto is "if we can, we will", and this is observed through the relaxed and stress-free faces seen around the resort.
Dining/Things to do
Breakfast is of high quality and arrives in your room in no time. If peckish by the poolside, many options are available. Key bites include the succulent sweet roasted plantain, gently tossed in cayenne pepper and accompanied by a chilli sauce. For the vegetarian in the group, perhaps the creamy coconut chickpea curry will take your fancy.
If on the lookout for an adrenaline rush, there are plenty of activities to keep you busy. Onsite, guests can enjoy snorkelling, kayaking or perhaps a gentle paddle board on the waves. For those seeking something a little more relaxing, a beach walk and a dip in the infinity pool is a great idea too.
473 Grenada is privacy, luxury and stellar service in the unique setting of a private villa. If you are seeking a boutique resort that provides an ideal balance between a home-from-home environment and a five-star service, look no further than this island gem.
For more information and rates visit HERE
473 Grenada Boutique Resort
Address: New Westerhall Point, Petit Calivigny, Grenada
Phone: +1 473-458-2473
Words by Jheanelle Feanny