Vingt Sept
Discovering DaniLeigh – past, present and future.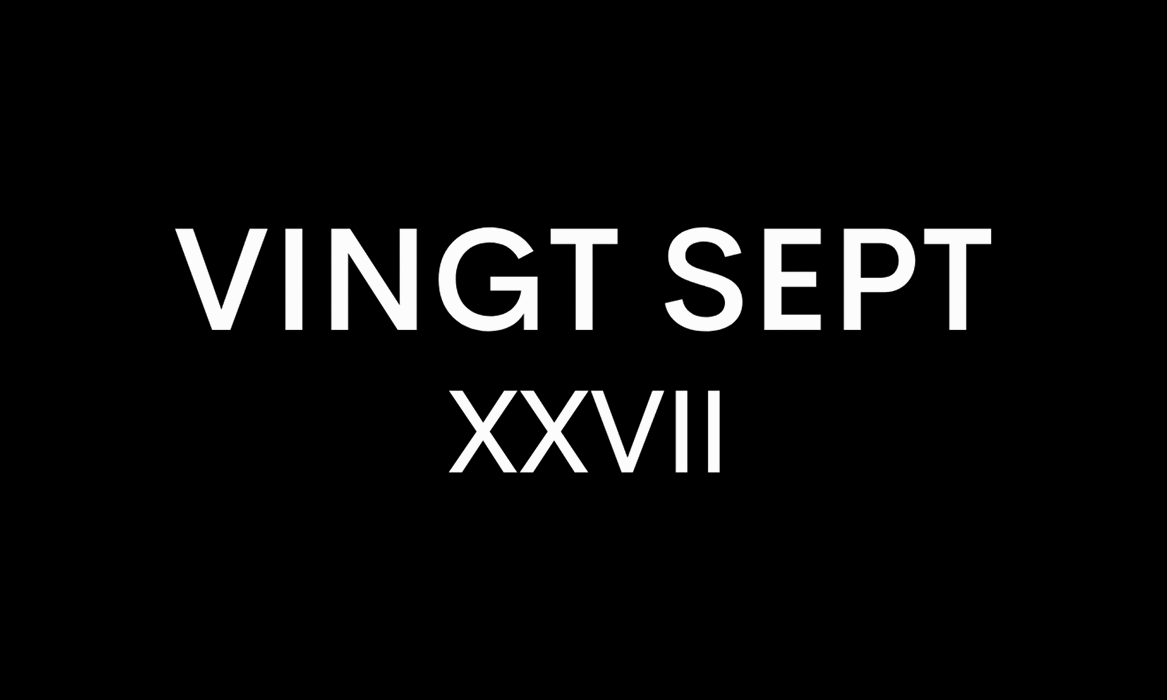 Music
Dominican-American DaniLeigh is not your average artist. Prior to being known as a singer, songwriter, and rapper, she had an impressive résumé as a dancer for major artists, such as Daddy Yankee, J Cole, and Pharell Williams. But in 2013, 18-year-old DaniLeigh delved further into the music business, directing, choreographing, and featuring in the Breakfast Can Wait video of her late mentor, Prince.
Signed to Def Jam in 2017, DaniLeigh has maintained a strong following. The No Limits artist has released mixtapes and albums, her track Lurkin' featured on HBO's Insecure, and she teamed up with Chris Brown on a remix and video of her song Easy, which has amassed more than 160 million views on YouTube.
This year, the artist has already released two singles: Levi High (feat. DaBaby) and Dominican Mami (feat. Fivio Foreign), a drill-inspired track about living a wild life. We caught up with DaniLeigh to discuss different aspects of her own life, including music, aspirations, and Savage x Fenty.
Which decade of music inspires you the most?
I love the 90s as well as early 2000s. I feel as if music was created organically — without trying to make hits. The focus was just on the art form.
How has your connection with Chris Brown influenced your sound?
Chris Brown has always been an inspiration to me. He taps into R&B, hip-hop, and dance, which are very similar to the styles that inspire my brand.
Which destination, based on your recent travels, has inspired you the most and how?
The Dominican Republic, of course, seeing that it's my country. It's really given me more Latin inspiration and a bigger appreciation for life as well as the beauty of my island.
How has the pandemic affected your creative process?
It gave me a chance to focus on creativity and develop my visual album. I'm very excited to release it soon.
What advice would you give your younger self?
I would tell my younger self to enjoy the first-time moments in my career more. I feel as if I never fully enjoyed these moments; I was always focused on the next challenge or something else that didn't deserve my energy.
What would you like to accomplish before 2021?
I would like my album to go platinum, at least three No 1s in the Billboard Hot 100 for more than eight weeks, and to buy two properties.
How has your perspective as an artist changed since you decided to pursue music professionally?
My perspective hasn't changed too much because I was somewhat involved in the music industry as a dancer. I think my perspective on the release strategy has changed more than my overall outlook on the industry.
How do you distinguish between your own expectations and the expectations of others?
I follow my gut with the music I create and try to remain the artist with whom fans fell in love. Although I'm always down to experiment with new sounds, I want the base of who I am to remain.
Congratulations on joining the Savage x Fenty brand ambassadors. How does this diverse brand make you feel?
Fenty has brought the sexy out of me and allowed me to embrace my natural body. It has helped girls across the world feel the same.
What do you hope to leave behind for future generations?
A path of confidence, smiles, and inspiration. I hope to heal anything from heartbreak to a bad day with my music. I want to inspire a legacy of self-love, passion for whatever they pursue, and hope. I hope that others will look at me and know they can succeed too.
Interview by Brihana Brisker
Words + Sub Editing by Primrose Jeanton
Editor Jheanelle Feanny
Dominican Mami is out now