Vingt Sept
9 Editor-Approved Stylish PJs for Staying in & Going out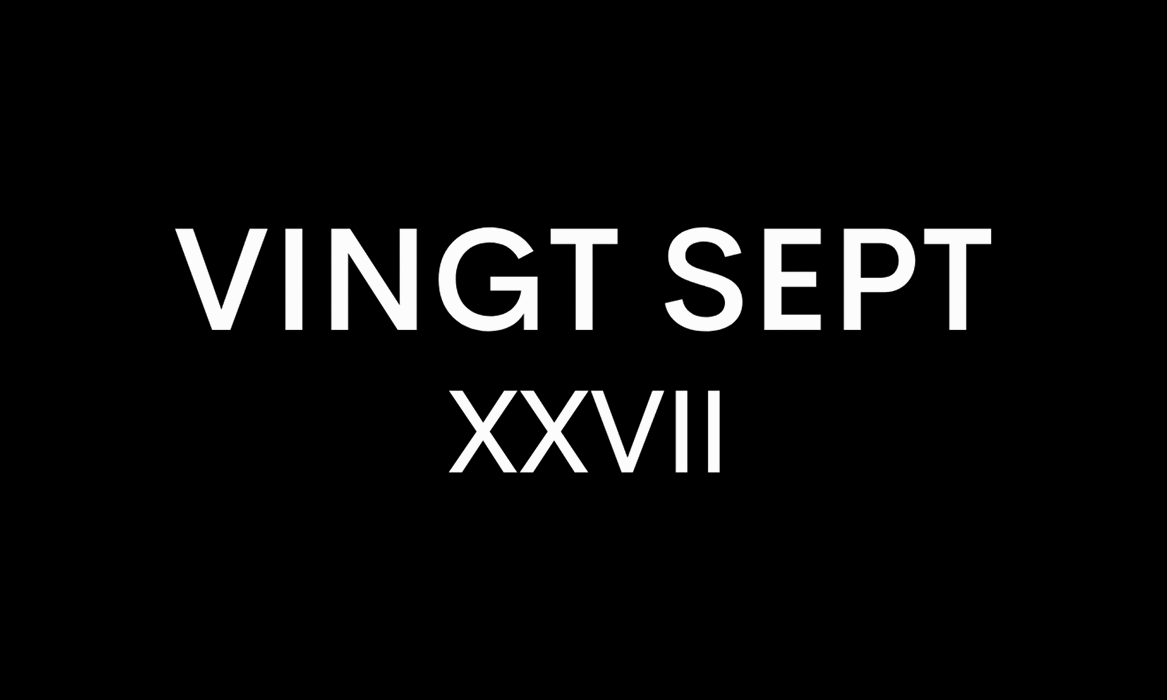 These are our Editor Approved PJ's
In the 1920s, Coco Chanel wore her PJs to the beach whilst on holiday.Fast-forward100years and they are now a staple in everyone's wardrobe. Gone are the days when your Nana gifted you a drab, curtain-looking set at Christmas. Today, it is all about loungewear sets with versatile designs that can be worn from day to night. Editors across the globe are donning some of the most luxurious, stylish PJs, perfect for the Zoom boardroom meeting and a Friday night in on the Houseparty app. 
Whilst we await the reopening of our local pubs, bars, and restaurants, and staying in continues to be the new going out, we have selected some of the comfiest, stylish investment PJs, which can be worn with a pair of heels when we leave lockdown —whatever the season will be.
Sleeper
Dubbed the world's first walking sleepwear and a favourite of our EIC, Sleeper is a luxe nightwear to daywear brand with the most stylish pyjama's crafted in super-soft cotton. The brand's collection is dubbed to be so luxurious you can walk out of the house in them. The fashion label is the brainchild of former fashion editor's Kate Zubarieva and Asya Varetsa and was launched after a vivid dream of one of the editors standing in the middle of a pyjama factory.
Editor recommends the Party Pajama set and Feather-trimmed draped voile midi dress
Prices from £225
Desmond and Dempsey
Founded by Australian born creative Molly Goddard and husband Joel Jeffery this power couple created the luxury pyjama brand named after their grandfathers. Desmond and Dempsey have seen year on year growth and were nominated for The Guardian's 'Startup of the Year' award. The label has some striking prints on their linen and cotton collections which are part of Sedex, ethically produced and made in Portugal.
Editor recommends the Kaa Snake Print set for her and the Byron Tropical Print for him
Prices from £120
Eberjey
Known for their use of soft fabrics and pretty lace the brand was founded in 1996 by ex-advertising executives Mejia and Mariela Rovito who were on a quest to revive the lingerie industry by introducing form-fitting designs to enhance the everyday woman's body shape. This is clearly seen in the Iona set which intertwines soft luxurious fabrics with sheer lace, perfect for a romantic evening in, or a night out on the tiles.
Editor recommends Iona Love Me and Garden Lillies set
Prices from £137
Phriya
Real-life couple Hans and Patricia are on a mission to "provide sleepy dreams and inspire people to push the boundaries of what their dreams can be". The hand-painted Odyssey collection is made from 100% cotton with mother of pearl buttons and french seams for a luxurious sleep and perfect for the boardroom zoom meeting. The stylish collection features what appears to be Grecian characters and mythological creatures.
Editor recommends Odyssey Navy Blue for her and Circe's Garden for him
Prices from £188
Gilda and Pearl
Best for old Hollywood glamour
Inspired by the Femme Fatales in classic films, Gilda & Pearl have continued to design luxurious vintage collections since 2011. Every single garment is handmade with natural materials and continues its production in the UK. The Mia robe teamed with matching trousers is hand-cut, sewn, and uses the finest natural silk fabrics. For collections featuring lace, the brand includes luxurious leavers laces, woven in France on 19th-century looms.
Editor recommends teaming the Mia robe with the Mia trousers
Prices from £490
Liberty London
Liberty London is well known for its Liddell print collections, and their range of sleepwear continues this splendid print within their collections. Key features are the use of silk, mother of pearl buttons, and intricate piping on the cuffs and edge of the collar for Liddell Silk Charmeuse PJ set. This collection is designed by Liberty's in-house studio team and tailored to perfection with charming 1930's prints inspired by artwork to merge heritage luxury with cutting-edge styles, perfect for both the night and day. Slip-on a pair of sunglasses and heels to turn this set into a daytime wardrobe staple.
Editor recommends Liddell Silk Charmeuse pyjama set
Prices from £200
Olivia Von Halle
Known for her 19 momme silk and cashmere loungewear Olivia Von Halle has indescribably reinvented the silk pyjama and disrupted the world of luxurious loungewear with her deep prints and rich textiles. Following studies in Fashion and Textile Management, the designer worked as a trend forecaster with clients including Gucci and Louis Vuitton before building her brand which focuses on luxury Coco Chanel inspired loungewear with high fashion prints.
Editor recommends the Lila Hades and Lila Onyx Silk pyjamas
Prices from £420
C. St Quinton
Best for safari-inspired prints
C. St Quinton was built on the belief that clothes should have a positive effect on the world and with their stylish safari-inspired pyjama's you will not only have Saville Row tailored PJ's but with every purchase this allows the brand to continue to raise money towards the protection of the magnificent white rhino through non-profit organisation Save The Waterberg Rhino. The brand use eco-conscious materials and the designs are produced at a Fair Trade factory continuing to bring awareness for the protection of animals, how cool is that?
Editor recommends Safari pyjama's in red
Prices from £80 at Wolf and Badger
Hesper Fox
Hesper Fox launched their new resort wear line last year combining laid back silhouettes with rich vibrant colours and prints. The European brand ensures their PJs are produced ethically and their large range of sets includes the use of rich silks and pure linen. The Mimosa silk set is perfect for summer picnics or lounging in the park or if you're lucky at the poolside.
Editor recommends Mimosa silk pyjama shirt and trousers in indigo
Prices from £175
Edited by Primrose Jeanton