Vingt Sept
Editorial: In Conversation with Harry Hamlin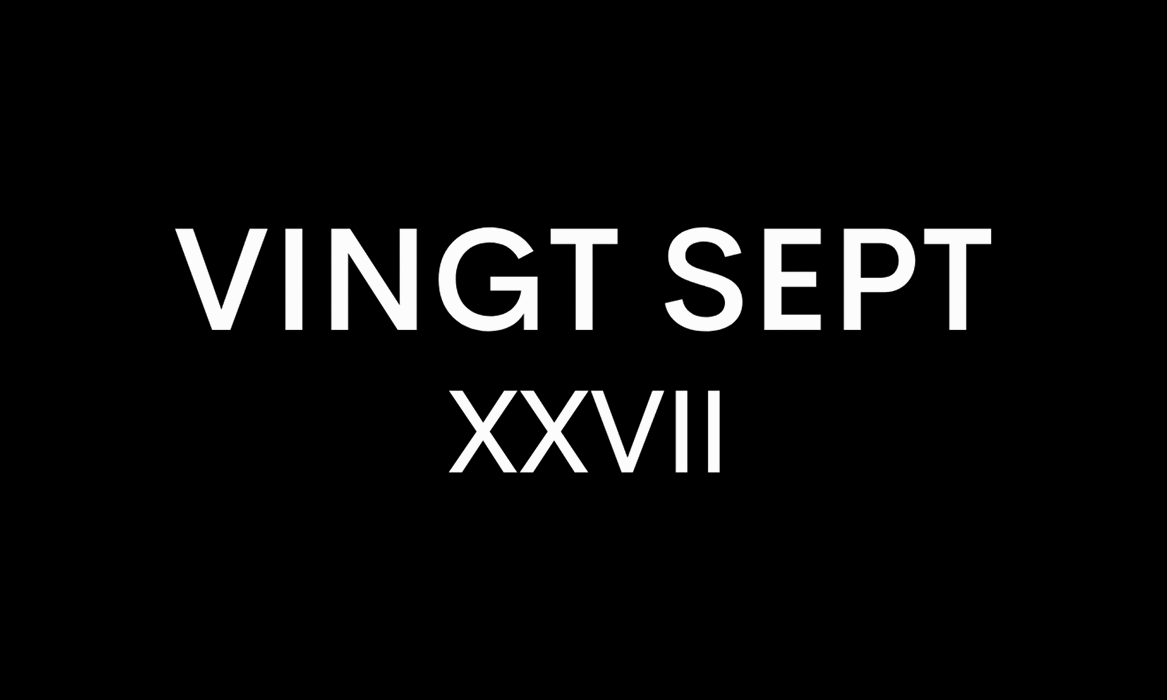 Film
Trench & Hat King & Tuckfield Top Nanushka Jeans Fax Copy Express Sandals Marséll Necklace Hanrej Rings Martine Ali Eyewear Ray Ban
Television icon, eighties sex symbol and founder of a fusion energy company; these are just a few of the bows to Harry Hamlin's arrow. It's no surprise, really, considering the multi-hyphenate star has taken chances at every opportunity of his career – all of which have paid off. Filled with hope for the future and love for his family, he sat down with Vingt Sept to talk about his new projects, the never-ending world of energy and a chance meeting with a Hell's Angel that, essentially, set his career on the straight and narrow.
Can you tell us about the moment you realised you wanted to be an actor?
Yeah, I mean in the back of all our minds I think we all kind of fantasise about being an actor, and there was one moment when I was 13 – after I saw the opening night of Richard Burton's Hamlet – when I seriously entertained that kind of fantasy. My mother was teaching me manners, so she had taken me from Pasadena to New York City to teach me how to pay the bill and walk on the outside and open the doors and do all the things that gentlemen are supposed to do. She said I had to learn how to go to the theatre – how to buy the tickets and all that. We were staying at the St Regis Hotel, which is the swankiest hotel in the city, and she asked the concierge that day if they had any tickets to a show, and they just so happened to have two tickets to Hamlet. So, I went and saw the play and it blew my mind. Afterwards, my mother said we must go backstage and see if we could catch a glimpse of the star, so we headed round to the stage door which was in a little alley. All of a sudden, a gigantic black limousine came down the alley and everyone kind of moved away; as the stage door flung open, Richard Burton came out, threw his scarf over his shoulders and went down to the car, which had its door open. Inside was Elizabeth Taylor, sat with dozens of red roses. He got in the car and it rushed away and I said, "that's what I want'.
Shirt & Trousers Who Decides War Chain Hanrej Shoes Be Positive
Oh my gosh, what a moment!
That was the beginning of my fantasy, but then cooler heads prevailed, and I decided to become an architect. So, I applied to Berkeley where they had a great environmental design school. So, I was going through enrolment and then got waylaid by a Hell's Angel at a house party in the woods and I missed my registration date for Environmental Design School. So, I ran to the nearest building, which happened to be the drama department, and I furiously filled out for class applications that satisfied my freshman requirements – the idea was to take the acting class for one quarter and then go back to the Environmental Design School. But what I didn't know was that if you took acting, you had to audition for all the plays – it was a requirement. Their first play was Oscar Wilde Salome – I didn't know anything about him – but I showed up and got cast in the smallest part of the play – soldier number 2 or something like that. I was terrified but I had one line, so on opening night I went out there and said my one line. The reviewer singled me out because he liked my voice and put my name in the paper. So suddenly the drama department decided to put me in all their plays, and I never got back to architecture.
So, now that we've covered the start, let's talk about career highlights so far.
It's almost trivial to say because everyone who's played this part has said the same thing, but my favourite moment in my career was playing Hamlet in 1982. Of course, I trained in the theatre – I never planned on being a movie actor. I got cast in my first movie sort of by mistake – I didn't really want to do it. But I got cast anyway, turned it down, and then my mother found out that it was a movie with an actor called George C. Scott who was, at the time, one of the most famous actors in Hollywood. She said that I had to do the movie because she had to meet George Scott. So, I took the role, and then I got nominated for a Golden Globe for it.
Another accident!
A very happy accident.
Your mother sounds like a formidable woman.
In that moment, she was right! I had a scholarship to study in London, and another to study in Russia. There was no structure to it, but I was essentially going to go to London on a Fulbright scholarship to work with Laurence Olivier's voice coach. But my mother said "you don't need another thing on your resume. You can do this movie because I need to meet George". That's how it went down.
Suit & Harness Midnight Studios Boots Marséll Sunglasses Persol
Let's bring it forward to this year and start with 80 For Brady. Can you tell us a little bit about the premise of the movie?
It's loosely based on a true story. It's about four women in their 80s who were from Boston who were huge fans of Tom Brady and the Patriots. And so, by hook or by crook, they get some tickets to the Super Bowl, and they fly out for this game. And then they find out their tickets were bogus, and they couldn't get in. But Jane Fonda had met my character at a party – and she was known to be aggressive with men, I guess – so she got her sights set on my character. I play a two-time Super Bowl champion with two big rings on my fingers from the 70s and 80s. And so, we kind of get together and I become her boy in the movie, but I also become the person who ultimately helps them get into the game, which ends up being the most exciting game in the history of football.
It's such a fun story. And obviously the cast is incredible. What was it like on set?
Oh, I mean, Rita Moreno is 91 and an absolute pistol – she almost has more energy than the other three girls combined! They're all good friends, so on set they'd all sit around, Sally would be knitting and Lily would be laughing, telling jokes, and Moreno would be off dancing somewhere. One time, Rita had a long scene coming up and I asked if she wanted to run lines because she had a real mouthful to say. She said "okay", so I started reading the script to her and was stumbling over the words while she went into it just like that. I felt kind of put to shame by that! But they're truly the ultimate professionals.
Talking about co-stars, we heard that you had to audition an alligator and a snake for Mayfair Witches. Can we delve into that?
On the first day on set for Mayfair, we shot the introduction of my character Courtland Mayfair, who's the patriarch of the family. It was a good scene, but as we shot the series, and I began to develop the character, some stuff that wasn't on the page started coming out of me character-wise. So the writers decided to re-write my introduction at the end of the shoot, and they just came to me and said "we want you to be first seen with a reptile, do you have a problem with that?" I said no, of course, so after lunch they marched a five-foot-long alligator into my trailer. They're pretty formidable, right? I mean this is a dinosaur! But it was one of the worst actors I've ever worked with. He wasn't even blinking his eyes!
Trench & Trousers Marséll Vest Second/Layer Chains Martine Ali
He must have had stage fright.
Yes! I said, "get rid of the alligator, bring on the snake". So, they brought out this 10-foot-long Burmese Python – his mouth wasn't taped shut but they assured me he wouldn't bite. They told me to make sure I always put my hand between the snake and my neck – just in case – which was fine. It made for a really good scene, actually. Very memorable!
Did you have to shoot it a few times? We think if we had a snake around our necks. we'd forget our lines.
I didn't have any lines, everything I ended up saying was improvised in the moment which was fun. One time the snake came right up to my face and I heard this weird noise and I thought 'oh sh*t, it's going to bite me'. It didn't, but it sounded ominous.
We think you're allowed to be scared in that situation.
Well, all I really thought was 'there's two cameras on me – if it bites me, it'll make a great story'.
That's very true! You mentioned that you changed the character's presentation from the initial script throughout filming – but it's also based on a trilogy of books, The Witching Hour. How much did the books inform your character?
It's loosely based on it – I started listening to the books on Audible and by the 15-hour mark I realised that my character was actually dead, and they had resurrected him for the show. So, I had a lot of space to create the character; I based him on a lot of colourful people I had met in New Orleans, I kind of stacked a few of those oddballs together.
He's colourful, but very sinister too, no?
Well, yes, I mean, he has the sinister undertones, but he compensates for that by having a damn good time, you know. He's somewhat epicurean; I added that epicurean element and his sense of don't give two f**ks element to him. That was not on the page.
Full Look Rhude Rings & Chain Martine Ali
A project where you haven't had to do any character development is your upcoming cooking programme. Can we talk about that?
Yes! It's in its early stages, but essentially my wife did a show called The Real Housewives of Beverly Hills for eight years and, during that time, I would be asked to prepare meals or barbecues or lunches. So, I've been cooking for a long time, but I'm not a chef. So, when the network came to me and said they thought it would make great TV, I said I'd do it but only if my niece could be involved – she's a world-class chef, so we're going to do it together. I'm not sure what it's going to look like yet, but there will be food involved.
Food and family – what more could you need! Let's talk about your clean fusion energy company. How did you get into that?
It's called TAE technologies, which is a company I founded in 1998. It's really a last-ditch effort to save the work of a guy named Norman Rostoker, who had been the head of the physics department at University of California. He had been working on a way to fuse boron 11 and hydrogen in a way that's non-radioactive and would be, ultimately, completely clean and could provide electricity to the world for the next 100,000 years or so without any side effects. I had been involved with it for a while, and then in 1997 was asked to be the chairman of an advisory committee to advise on raising funds for the technology. I spent a few years looking for financing and, after no luck, eventually I turned to our advisors and said the only way we'll be able to do this is to do it ourselves. Then we got the intellectual property licence from the university, and it's been going now for 25 years. Now, we're the largest privately funded fusion energy company in the world, and the only one that's as advanced in research and development.
Is there a timeline in place for this kind of energy being usable?
Well, the saying is that "fusion is always 30 years away". We've been doing this for 25 years so, according to that math, we'd be there in 5 years. We won't be, but if all goes according to plan – which so far it has! – we could be looking at getting electrons into the grid within the decade.
It's so nice to hear that there are people out there with a positive view of the future.
There is a great pessimism out there at the moment around a lot of different issues – not least of which is climate change. I have to have a positive outlook, I'm optimistic. I once had an argument, actually, with Jonas Salk, who created the polio vaccine. He and I had dinner many years ago – I took the pessimistic position that humans would eventually devour our planet. He convinced me that human beings would ultimately prevail and, through technology, we'd be able to avoid all the catastrophes that I saw coming. Ever since that conversation I've been a lot more confident about what we can achieve going forward, and I certainly believe that the younger generation will take the reins of anything we've created and spin it into magic. At least, that's the hope.
Trench & Trousers Marséll
Photographer Nate Jensen
Fashion Ian Elmowitz
Grooming Marlena von Kazmier for Exclusive Artists using Eisenberg Paris
Words by Sophie Winfield
Casting & Production Jheanelle Feanny