Vingt Sept
Editorial: Izzy Bizu On Her Sonic Tapestry That Transcends Boundaries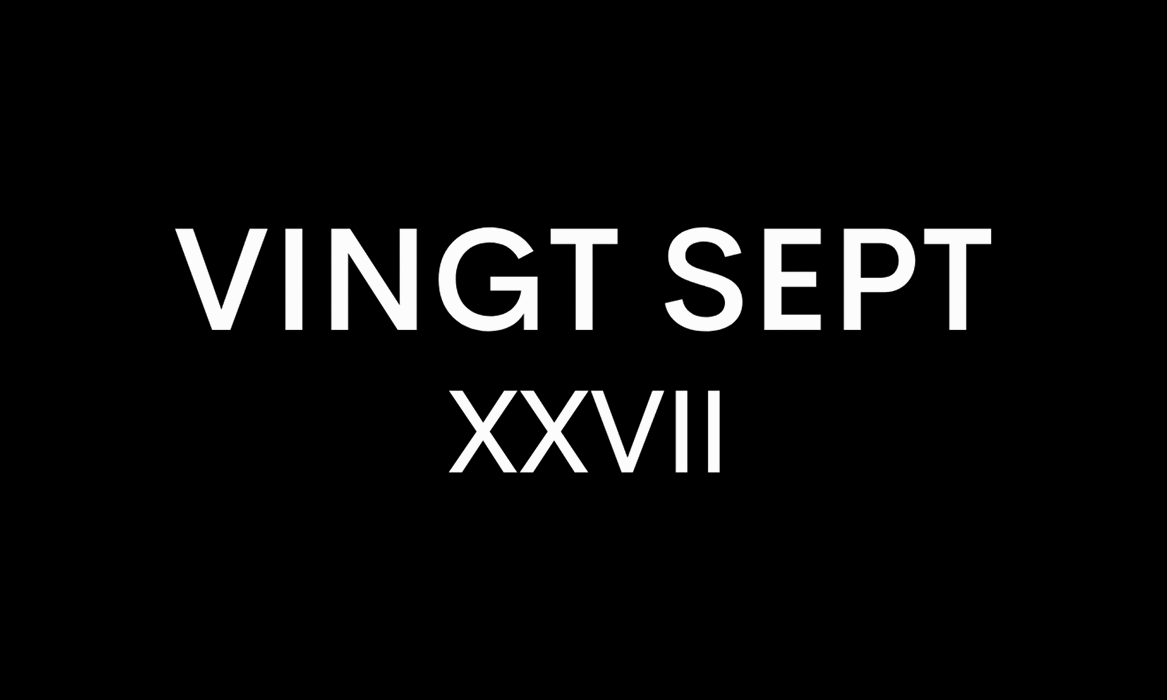 Music
Mesmerising talent and unwavering spirit Izzy Bizu has carved her own path in the ever-evolving music industry. The remarkable English-Ethiopian songstress hailing from the vibrant streets of South West London has managed to continue such rare success since the release of her debut EP, Coolbeanz, in 2013, enchanting audiences worldwide with her soulful sound and irresistible charm.
In an industry that can be both exhilarating and unforgiving, Bizu has not only endured but flourished. Her journey has been one of tenacity and audacity, marked by countless milestones and triumphs. Most notably, she embarked on a whirlwind tour across the United States, sharing the stage with acclaimed electronic duo ODESZA and gracing New York's prestigious Governors Ball this year.
Dress Bernadette Tights Tabio Shoes Gina
Amidst the whirlwind of her hectic schedule, we were fortunate enough to sit down with Izzy to delve into her latest musical masterpiece, explore the essence of her signature sound, and gain insight into the challenges she encountered as a budding artist.
Most Europeans are often enthralled by Bizu's velvety voice, infectious melodies, and her ability to effortlessly blend genres, creating a sonic tapestry that transcends boundaries. She is an artist who defies conventions, fearlessly pushing the boundaries of her artistry while staying true to her authentic self.
Cardigan YMC at Couverture & The Garbstore Shirt Toteme Trousers Hildur Yeoman Tie Richard James
So, sit back, relax, and immerse yourself in the world of Izzy Bizu as we embark on a journey through her musical universe, where we were privy to witnessing first hand Bizu's artistry, resilience, and the sheer magic of someone who has conquered the challenges of the industry and emerged as a force to be reckoned with.
Congratulations on your latest track! What inspired you to create Walk Away? Thank you! It's hard to say because I wrote it so long ago, but I remember having conversations in the studio with my co-writers on how to make a relationship work even when it hits a brick wall. Their advice was, 'if you have a doubt, walk out'.
Most of the time for me, my inspiration comes from past experiences which turns into a song that will often become a reality in the future.
Dress Zeynup Kartal Tights Tabio
As a musician, what was your process like in making this track and collaborating with Kal Lavelle, Joe Devlin and Lloyd Hinshelwood? The process was SO MUCH fun... they're such a laugh, even when we're writing a serious song! They're all such open, honest and down to earth people.
The process started with a conversation, then a melody, then the lyrics! I love when it comes together like this, especially when you walk out becoming great friends! How was the process for this track different compared to your previous single Dumb? I wrote it with a couple of friends of mine at the time. My co-writer Liam O'Donnell just started humming 'dumdumdum' and it sounded like the word "dumb" - so we based it around that concept and wrote a funny song around it!
Coat Milo Maria Jumper & Skirt American Vintage Boots Diemme
Will these singles be on a new body of work anytime soon? Yes they will! I've got a new EP coming out soon… it's honestly a journey from my last album to my new one! I have a new song coming out called flower power that has nostalgic flashbacks of touring around the states! I'm very excited about it as it has splashes of soul with the horns, hip hop vocal samples, and lots of guitar which I've always loved! I'm so excited to share this body of work! What can you tell us about your upcoming project? It's a journey of me perhaps being a little insecure then becoming more secure in my skin. In my song flower power, I sing a line, "kicking back on the long grass, thinking about the good times tryna find a new sensation" - and i'm just letting go of expectations and trying to live in the moment which is where I've always been happiest!
Dress Bernadette
As a musician, which genres do you infuse into your signature sound? I would say a mixture of soul, indie, pop, and on the new album there are some fun hip hop samples... but if I'm honest, I just let my emotions run free and let the groove support that. I love mixing genres and working with people who bring something that I wouldn't usually think of, it's the true beauty of collaboration!
How do you keep yourself motivated, especially when you are going through a creative rut? I like to have fun and be with the people that inspire me. Travelling also really helps. I love writing on trains and planes or on the move because I'm neither here nor there, just left somewhere in between where my thoughts run free.
Dress Kika Vargas Shirt Toteme Tie Richard James Tights Tabio Shoes Gina
What was the most challenging experience you had when you were still starting out? Keeping everyone happy whilst trying to keep myself happy, stage fright, which I still get sometimes ...and if I'm honest my body. I always thought I had to be super skinny to be beautiful and now I'm enjoying my curves and imperfections. I dress to express my emotions, which is why this shoot was one of my favourite ones. I'm playful, melancholic and a little chaotic, so wearing preppy clothes makes me feel together and the jewelled teardrops represent my vulnerability, but with the faith that love always shines through. Where do you see yourself going as an artist in the near future? I really see myself touring with this new album and EP along with a full band, horns, the lot - it's been a long time coming and I'm just so excited! Do you have anything else coming up on the horizon? I have a soul album coming and I'm working on shooting something very special.
L-R Dress Zeynup Kartal Tights Tabio Shoes Gina Dress Bernadette Tights Tabio Shoes Gina
For more information on Izzy Bizu's music and touring visit HERE
Photographer & Video Philip Blythman
Fashion Rachel Davis at One Represents
MUA Claudine Blythman using SUQQU
Hair Sharon Robinson at Agency of Substance
Retoucher Stefanie Schneeberger
Editor & Words by Jheanelle Feanny
Interview by Cyan Leigh Dacasin