Vingt Sept
Editorial: Kali Claire on Songs by the Pool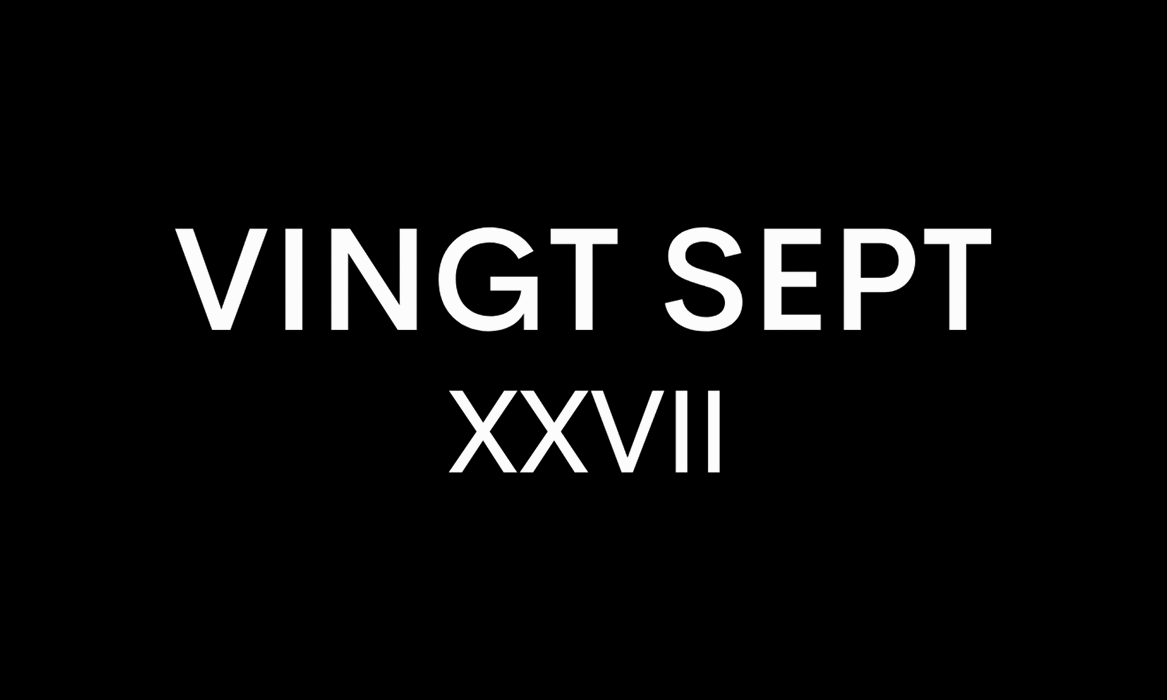 Full Look Adam Jones
The music of Kali Claire is much-needed escapism. The East London musician first caught the music industries' attention when she released her debut EP Symptoms of a Teen in 2019. Since then, her seismic shift to R&B songbird has been nothing but impressive. The 21-year-old songstress is self-assured and values creative control, often appearing as both the writer and producer of her creative output. Kali Claire returned this year with her stunning second EP, Songs by the Pool, which gives us a glimpse of a true superstar in the making. Written during her European tour with Brit award-winning singer Mabel, Kali's EP transports us to the sun-soaked landscapes of Barcelona, with a collection of empowering and auspicious floor-fillers, making us yearn for the sun once again.
Hi Kali, how has lockdown been? Has it been a creative period for you?
This year has been a mix of emotions, but the quarantine was definitely weird. I feel like I'm more of an "in the room" type of person when I'm having a conversation, but I haven't stopped working. It's been me, my laptop, and an instrumental.
You went to the Brit School, which boasts a lot of success stories. What was that period of your life like?
I worked two jobs to pay for my studio time when I was in college. I remember writing a song every single day around that time in my life.
Coat by Adam Jones
Coming into the music industry at a relatively young age, did you feel it was a safe and nurturing environment? Were there any struggles that age?
I don't think the business will ever be something I enjoy as an artist. As you get older and more involved, you must just get on with it. It definitely isn't something for the faint-hearted, and it will make you doubt yourself one hundred times a day. Being a young woman means you must assert yourself in every room! You must be sure of yourself on the outside, even if you have no idea what you're doing. You will have to prove yourself over and over, so you must have a strong spirit and a lot of passion!
At that time, who were your musical influences? Who inspired you to make music?
My musical influences change every 24 hours. Any song I hear inspires me to know how it was made. If I hear a new song and must listen to it seven times, then it means it's the best thing I've heard.
Fast forward to 2018 and you get signed by Tinie Tempah's label, Imhotep. How did that happen?
Big Fo & Ses! I first met with Tinie in 2017 – my managers set everything up. I remember playing what I thought sounded good, and I guess he saw potential!
Dress by 150mg, LOVED Brooch by Gucci
It's been just over a year since the release of your debut EP Symptoms of a Teen. How do you reflect on it and do you feel as if you've grown as an artist and person since then?
Something happens every day to change my perspective, so when I look back on last year I was a completely different person. Releasing music was a very scary concept to me before I released Symptoms of a Teen, and now I celebrate it!
After the release, you went on a European tour with Mabel. How did it feel to share your music with live audiences around the world?
I took a massive leap, but Mabel has the best fans. I hadn't been to half of the places we performed at, and it felt like home every time. To perform and have people confirm that I wasn't just writing songs without reason was amazing. It's that feeling of not being alone.
Tracksuit and Dress by Katie Ann McGuigan, Footwear Nike
You've recently released your second EP Songs by the Pool – congratulations! The EP has a particularly positive and feel-good vibe. What was the inspiration behind this EP?
Thank you! I feel like I write a lot of sad songs. They come more naturally to me. But I was in a happy place and wanted to consciously pick up the tempo a little bit. Plus, summer is my favourite time of the year. Any excuse to be in the sun and I'm there!
Is there a particular song on the EP, or the previous one, that you're most proud of and looking forward to playing live once it's safe to do so?
I'm proud of all my songs – every song on Songs by the Pool I engineered, sang background vocals on, and wrote, or co-wrote. I'm most proud of 10xMore because it's an all-me song! Produced by me, sung by me, and written by me. I have hundreds of ideas of just me. I think it was the start of a new confidence, knowing that my ideas without any producers, co-writers, additional production, or A&Rs are perfectly fine.
Finally, what's next for Kali Clare? Do you have any big plans for 2021?
Next year, I want to explore the world a bit more. I live in my own bubble, mainly to protect my happiness, but I think good things are waiting. I want to write more "me" songs!
Shirt and Trousers by Adam Jones
Photography by Zekaria Al Bostani
Photography Ass Connor Picken
Editor & Stylist Dylan Weller
Styling Assistant Emily Kelly
Hair by Shanice Noel
Makeup by Hila Karmand at One Represents
using 111 Skin, CTZN Beauty and Angel Crystals
Nails by Yasmine Elwakil using YSL beauté
Subeditor Primrose Jeanton
Interview by Joshua Evans
Location and special thanks to Indra Studios