Vingt Sept
Editorial: Knockout Style - Unleashing Elegance with Caroline Dubois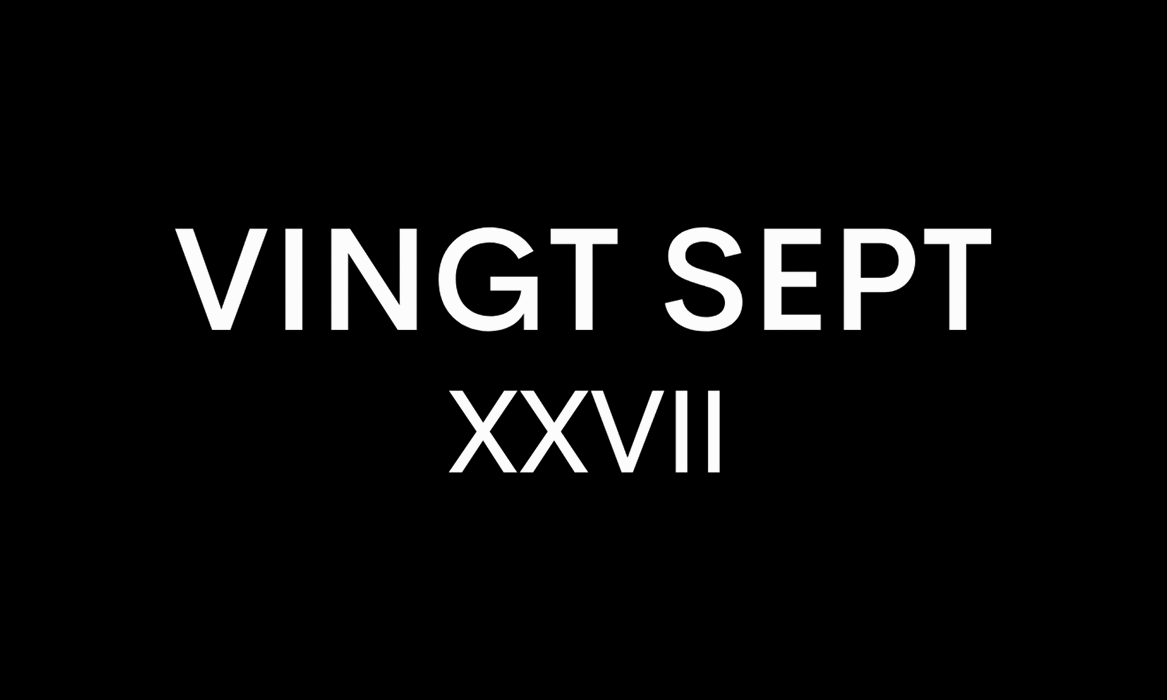 Sport
British boxer Caroline Dubois is someone who embodies the perfect combination of skill, determination, and raw talent. Her ability to dominate the ring with precision and power sets her apart from her peers. Coming from a family of talent which includes her brother boxing heavyweight sensation Daniel Dubois, Caroline is making her own mark inside and outside of the ring. With a remarkable track record and the experience of representing Great Britain at the European Games, Dubois has proven herself to be a true force in the world of boxing.
Her unwavering dedication and spirit make her a special and inspiring figure, one who leaves an indelible mark on the sport and continues to captivate audiences with her electrifying performances.
Blazer & Trousers LISOU Earrings Retro Chic Trainers Adidas
We sat down with the British talent, fresh off the tail from a fight at London's York Hall and delved into the world of the extraordinary individuals who captivate her within the craft of British Boxing. A true boxing prodigy, Caroline Dubois is a young pugilist who has not only made a name for herself as an exceptional athlete but has a vision to separate the success between male and female category boxing, being recognised purely for the skill and artform of the sport.
In this interview we explore the intricacies of her craft, uncover the remarkable journey that led Dubois to this moment, and delve deep into the mind of boxing royalty. So fasten your seatbelts as we embark on an exhilarating journey, exploring the passion, perseverance, and raw talent that define Caroline Dubois.
Vest & Scarf Lacoste Trousers DASKA Earrings & Chain (worn as brooch) Retro Chic Shoes Adidas
What inspired you to become a boxer, and when did you first start training?
I started boxing when I was 9 years old, but I did different sports before this such as running, gymnastics and swimming to name a few! But I knew I had found the sport for me when I walked into the boxing gym. I would say I started boxing because as a middle child you crave attention and my older brother Daniel was getting it all through boxing. So I wanted to do it too. I pestered my parents constantly to go to the gym until finally my dad took me.
You come from a family of boxers, including your brother Daniel Dubois. How has your family influenced your boxing career?
I think my family has influenced me a lot, not just with boxing, but with my outlook on life. My brothers and sisters keep me grounded and are aware of what I'm fighting for and the privilege of knowing what your talent is from such a young age.
Dress Zeynep Kartal Earrings Retro Chic Shoes Pretty Ballerina
How do you mentally prepare for a fight, both in the lead-up and on the day itself?
I think mental preparation begins in the gym. As soon as I have a date with an opponent I visualise them, when I'm hitting the bags sparring, doing pads or running, the closer I get to the fight. The more I focus on the fight the more I can plan how it will go and the kind of challenges I'll be up against. The training I do and how well I perform in the lead up strengthens my resolve and my certainty of victory.
What is your training routine like, and how do you balance physical and mental conditioning?
I train six days a week two-to-three times a day. I run five days a week and do boxing training Monday to Friday. I balance physical and mental conditioning by making sure I watch boxing. I also speak to people who have been there and done it before me.
Full Boxing Look ADIDAS
You've represented Great Britain at the European Games and the Youth Olympics. What was it like to compete on the international stage at such a young age?
It was an amazing experience and something I will cherish and remember forever. The experience of fighting internationally at such a high level holds me in such good stead for where I am now. I loved every bit of it. I loved travelling and being able to see the world.
You've been described as a "complete fighter" by your coaches. What do you consider to be your greatest strengths in the ring?
I actually disagree, I'm far from the finished article, but I know I'm heading in the right direction. My biggest strength is my skill in the ring and my boxing IQ.
Suit Zeynep Kartal Earrings & Necklace Retro Chic Eyewear Miu Miu
How do you approach studying your opponents and preparing for a specific fight?
When I have an opponent locked down, I'll watch a little bit of film and observe what they do well and not so well. But overall I like focusing on improving myself and concentrating on my own faults and strengths.
You've been compared to boxing legend Katie Taylor. How do you feel about that comparison, and what do you think sets you apart as a boxer?
It's an honour to be compared to the likes of Katie Taylor and one I fully appreciate, however, in terms of style, I don't think there is much that we have in common.
Blazer SAMSOE SAMSOE Leotard Vanessa Sposi Earrings Retro Chic Tights Hēdoïne Shoes Pretty Ballerina
What are your long-term goals for your boxing career, both in terms of personal achievements and the impact you hope to make on the sport?
For my career I aim to be undisputed in multiple weight classes. Sell out arenas! And become the face of women's boxing. The impact I want to leave when I retire, to put it simply, is that I want people to say that I was a great boxer, not female or male, just a great boxer. And I'd like to have young fighters that are coming through to seek a form of inspiration from me.
Outside of boxing, what are some of your interests and hobbies?
I don't get up to too much when I'm in camp, but I always like to find peace, draw sometimes; I also really love listening to all types of music.
Vest, Shorts, Socks, Trainers ADIDAS
Photographer Nick Tydeman
Ph Ass Sean Donnellan
Fashion & Editor Jheanelle Feanny
Fashion Ass Gwyneth Green
Set Designer Paula Salinas
Set Ass Heli Vu Krausova
HMUA Michelle Leandra at One Represents
Special thanks to McGuigan's Gym Leyton