Vingt Sept
Elizabeth Mitchell on her most iconic roles, The Santa Clauses, and love for indie films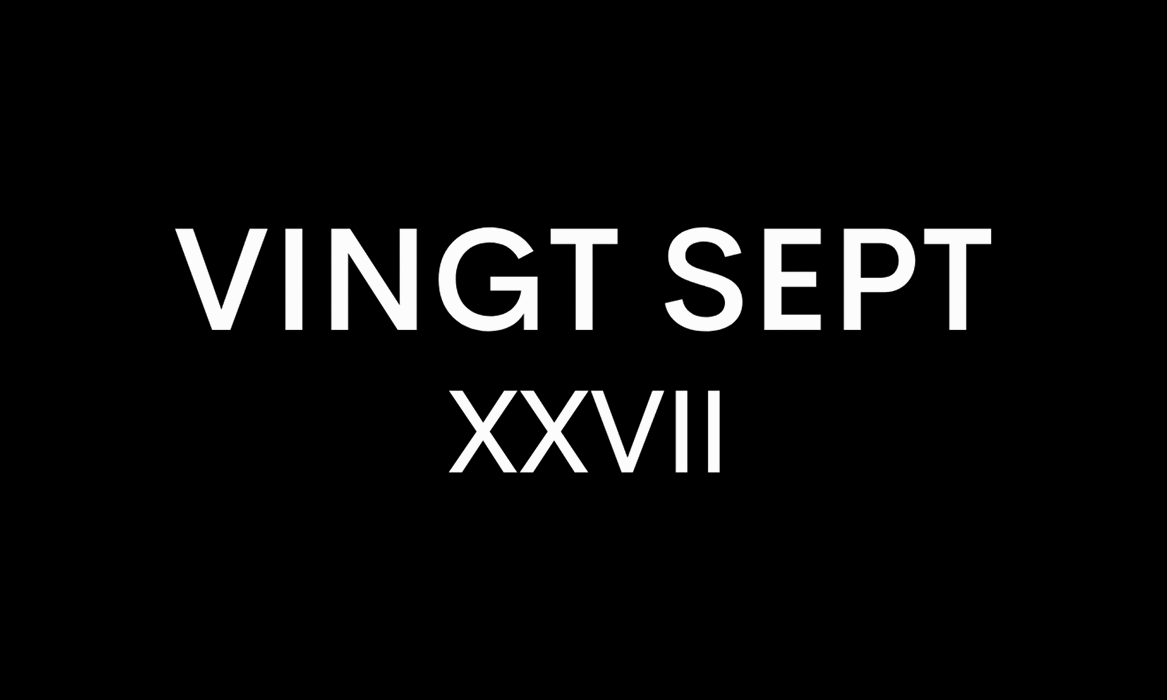 Film
If you ask Elizabeth "Liz" Mitchell what made her pursue acting, her answer would be extreme stubbornness. As a young girl, she always held a torch for the world of theatre. "I was not one of those gifted children who had the 'you're totally going to make it speech', and it was more on people saying, yes, that might seem fun, but you're going to be waiting on a lot of tables before you get anything." While that may have sounded discouraging, Mitchell never took into account what people thought about her. At the beginning of her career, Mitchell's versatile acting abilities shone on stage as Alice in Through the Looking-Glass. Later, she transitioned into film by landing the role of Linda opposite Angelina Jolie in the Emmy-award-winning film, Gia, a biographical drama about one of fashion's first supermodels, Gia Carangi.
The aftermath of her successful roles in Hollywood led to her working in various TV shows and movies that became internationally known; like Lost, which led to her being an Emmy nominee for her role as Juliet Burke; Outer Banks; and her iconic role as Mrs Claus alongside Tim Allen's Santa Claus.
But for Mitchell, these are not her benchmarks for having a successful career in Hollywood. "I honestly didn't care if I was successful or not. Success feels like something I had never seen. I'd never seen anyone succeed in this business; I had never seen anyone be successful. You know, everybody just kind of loved it. That was the key for me, it was just to love it so much that I didn't care." One of the main joys she nurtures about her career path is the zest for working with others. The fluidity and unabashed commitment to make a character come to life drove her to take on versatile roles. "Tim Allen talks about going past that line and not being afraid of doing it, because you can't operate on the basis of fear."
Aside from her Santa Claus co-star, she saw this trait in a number of extraordinary people she worked with over the years, who all worked to create genuine moments. "I saw it with Angelina, Jennifer Garner, Frank Grillo (The Purge: Election Year), noticing that there was freedom that came from doing the work, not trying to please but doing it with a full and open heart."
But while Mitchell relishes the opportunity to exhibit her acting chops, portraying some roles was a bit more challenging than others. The actress candidly answered that one of the roles she had difficulty representing was Carla Limbrey, one of the lead antagonists in Outer Banks, an entitled Karen from South Carolina.
For this role, Elizabeth had to mentally detach herself from the negative connotations that would latch to her. "Would I have to close off my life to narrow things that would feel like my only choices? I find that way of thinking to be incredibly empathetic when we're dealing with people that we cannot understand." Her sunny and gregarious disposition vastly contrasts with Limbrey's menacing "mean girl" disposition as a southern belle. Still, Mitchell always ensures that she learns from and understands her roles, even if it doesn't relate to her.
At times, the actress admits that it took her a while to get a grasp on shedding off her character's skin and slipping into her own once the camera stops rolling. "I have the very wonderful luck of being a very dorky introvert and knowing myself quite well that when things are clinging to me that are not mine, I shake it off easily, especially when I'm back home."
She reprised her role as Mrs Claus, with Allen, in The Santa Clauses for Disney+, which picks up after the last two film instalments. Viewers can expect to see the dynamic and amusing camaraderie between the two as they live the lives of Father Christmas and his beloved missus amongst a brood of children. "There is sweet and funny stuff. It's mostly quite giddy and at the core of what it's like to come together as a family, and everybody is trying to get along."
Aside from her more mainstream roles, Mitchell's penchant for indie films resulted in her starring in the upcoming movie, Possum Trot, directed by Joshua Weigel, where she plays a social worker working for the US foster care system.
When asked why she decided to take on this role, she said it all came down to the truth of the story, both equally heartbreaking and triumphant. "I know women who have adopted their entire family from the foster care system, and I'm captivated by their stories and kids. Aside from that, I loved the people I met, pushing forward, taking care of children, making things happen, and actively doing what they could to improve the world."
Photography by Alvin Nguyen
Words by Cyan Leigh Dacasin