Vingt Sept
Ella Balinska on how her life is imitating her art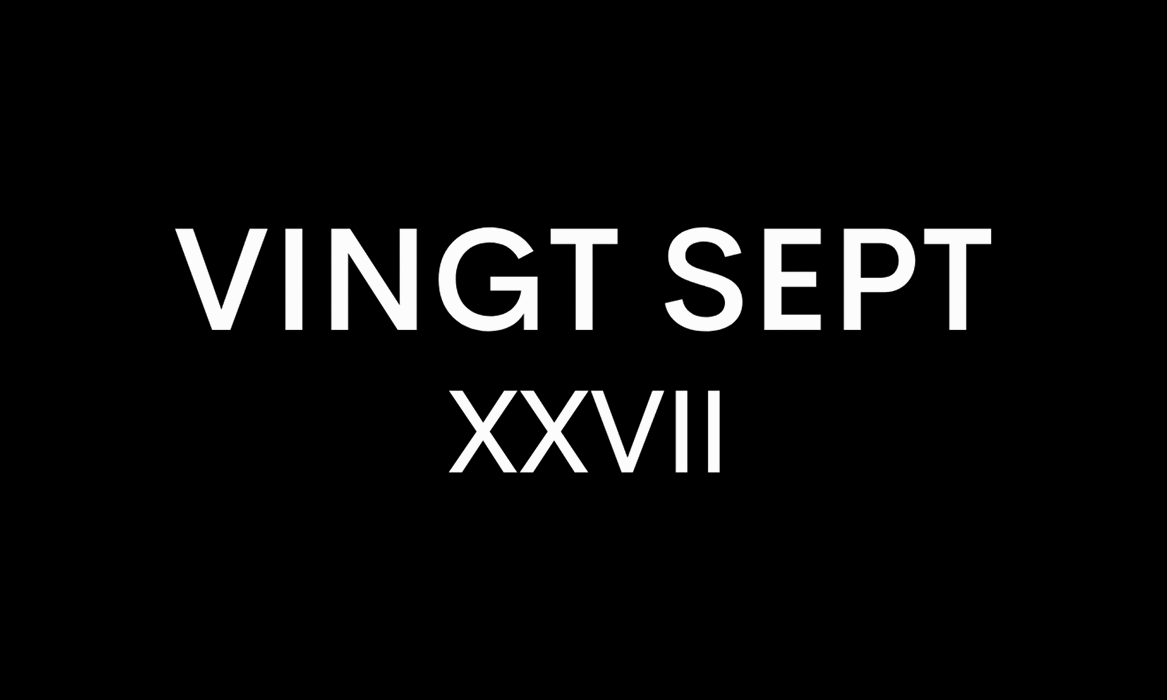 Film Editorial
Not many women can check off actress, producer, humanitarian and fashion icon from their bucket list, however, Ella Balinska appears to do this so effortlessly.
The London-born actress has quickly become a voice for her generation and continues to break down barriers across multiple genres including the fashion industry. Balinska, currently the Global Ambassador for Cartier's iconic Panthère de Cartier collection, is also a founding patron of the BFC Foundation Charity and has been recently appointed as a new face for luxury skincare brand Clé de Peau Beauté. At just 25 years old and currently residing in LA we were able to catch a glimpse of Ella's charismatic personality and prowess, further understanding exactly why this young woman is a force to be reckoned with.
"I really feel like I've found my people, my tribe. It's really important because this place can be tricky to navigate" Ella proudly states, as she reflects on her recent move to LA.
Dress Saint Laurent from Albright Fashion Library Shoes Le Silla Rings & Earrings Cartier Necklace MARLI New York
In 2019, the British-born actress found herself catapulted into the limelight, after a standout performance in her Hollywood debut, Charlie's Angels, starring alongside Kristen Stewart and Naomi Scott. As her career began to take off, Ella took a brief trip to LA in early 2020, where she unexpectedly found herself stranded, taking her life into an unforeseen direction. "I had a flight on March 10th, just to go home and see my family and my flight was cancelled due to COVID and the rest is history. I then decided to relocate here permanently because it seems that's what the world wanted me to do!" Fortunately for Ella, as the entire world came to a sudden standstill, filming on her newest endeavour Resident Evil got the go-ahead to start principal photography later that summer.
For the uninitiated, Resident Evil is an epic multi-media horror franchise that first entered the public consciousness in 1996, with the release of Capcom's iconic game of the same name. Since then, the franchise has gone from strength to strength, expanding across film, literature and TV, with Netflix's upcoming show being the latest entry into the universe. "What we're doing, isn't like a reboot or a continuation of a story, it's something new that we're bringing to the universe of Resident Evil. It gives you a lot of opportunity to play and find new narratives and characters and bring in a new chapter. I was familiar with the games which I played a long time ago and also the movies which I saw when they came out, also a long time ago. So, I had to do this big Resident Evil refresh going in, which was a lot of fun!"
Corset & Skirt Dion Lee Shoes Giuseppe Zanotti Jewellery Cartier
Those who are familiar with the various iterations of the franchise will be aware of the incredibly eery similarities to the COVID-19 pandemic. The show is set in a post-apocalyptic dystopian nightmare, where life has completely been altered by the terrifying and destructive T-Virus. For Ella, a story that once could have been easily dismissed as a mere flight of fantasy, was now a possible glimpse at a frightening future reality. "I was on the plane to South Africa on the 22nd of January, so we filmed in the height of the pandemic and the parallels were undeniable. When we were filming, I was running for my life as my character Jade, running from the T-Virus and at the same time, we'd then call cut and we were faced with the real-world pandemic."
Ella plays Jade Wesker, a scientist who finds herself in the midst of the global horror. "When you're first introduced to Jade, she's a scientist who's out researching the infected, the zero strain carriers of the virus, and after one small mistake, she finds herself in a fight for survival. Whilst she goes on this iconic journey to get back home to her husband and her child, you discover a lot more of the echo of the past coming back to haunt her."
Earrings Kallati
The emotions that came with portraying a maternal figure were unanticipated, and Ella found the profound longing to get back to her family mirrored her real-life situation. "I've played a mother before and I had the amazing opportunity to work with these wonderful twins, who were really wonderful little humans. The actress who plays Jade's daughter, it's so funny how the parallel of you meeting this young woman, this lovely amazing little actress and you suddenly have this feeling of wanting to protect her, that she's okay on set and wanting to be fed. The actress was also called Ella, so the protective element was crazy! Because of the pandemic, I had been away from my family for an exceptionally long time, and when you can use your emotions in your art, it's a wonderful thing, so I really challenged the desire to get home."
Despite the intensity of the role, Ella jokes about the similarities between her and her onscreen counterpart and her chances of surviving a real-life apocalyptic occurrence. "I will happily put my hands up on record and say my friends are coming to me [laughs] and they know it [laughs]. Everybody has their strength, and I would say at this point in my career, it's surviving [laughs]."
Dress Mônot from Albright Fashion Library Earrings Anabela Chan Rings Cartier
On the subject of survival, Ella has another horror project out later this year called Run Sweetheart, Run which was recently picked up by Amazon Studios. "When I turned up at Resident Evil, I was like this ain't my first rodeo! [laughs]. I'm a horror fan, but I don't know why I put myself through both watching them and filming them [laughs], but I learnt a lot on this movie and how all of those scares happen, but the behind-the-scenes of a horror film is actually hilarious. It's a Blumhouse movie, and we had the opportunity to do secondary photography on it, to go back and re-work a few things, because a lot has happened in the last couple of years and we sat down as creatives and decided there's a few things we could do a lot more elegantly, using what we've learnt over the last couple of years."
Speaking on the mental and physical impact of filming two very heavy projects in close succession with one another, Ella reflects on the power of immersing herself into her art. "Honestly, there's one point in Resident Evil, where I tickled the border of reality and what we were filming a little bit. There's a sequence I'm most proud of, that takes place in the brotherhood and the art department. The costumes, the prosthetics, the lighting, the way they created this location, this entire part of the storyline was so visceral. It was so immersive, I was convinced my body was in a constant state of fight or flight for about two weeks."
Suit Saint Laurent Shoes Giuseppe Zanotti Jewellery Cartier
A world away from the horrors of zombies and viruses, Ella now looks boldly towards her own future and where she's hoping her career will take her next. "In the early stages of my career, and still even now, I'm just excited to play, explore and discover, to test my limits and take risks. In terms of looking forward to the future, I love synergy and I love when things that I do, all tie into each other in a weird and wonderful way. I had such an incredible trajectory into this industry. I think it's easy for people to look at me and see that I've done the huge blockbuster and that I've had a Netflix show and wonder what the story is now, but to be honest with you I'm an actress who trained in the UK and I've done all my rites of passage shows and made some incredible friends and performers - I'd love to cast them in a project, in something we all want to make and grab a couple of my director mates and be in something we're all excited about."
As she briefly touched on earlier, Ella's passions are not just restricted to film and TV. As a self-professed gamer, Ella has also recently lent her acting talents to Forspoken an upcoming action and role-playing game, due to be released later this year. "In school, all we do is fulfil a syllabus and we go into our work thinking we need to fulfil the syllabus and get to where we want to go. I don't remember reading any actor's handbook that you shouldn't be a gamer and hide it from the world. My team know I love it and I play Call of Duty with my agent every now and then [laughs]. When it came to Forspoken, the industry is a wildly small place, so when we caught wind that Square Enix was making this game and looking for a protagonist, my team just jumped on it."
Dress Miu Miu Earrings Cartier
Whilst Ella's environment is a world away from what it was a few years ago, her attitudes and values remain grounded. With an impressive body of work already in her portfolio and what looks to be a promising and versatile career ahead of her, Ella commits to being honest, forthright and down-to-earth in every aspect of her work. "It's so easy to be nice, you know? It takes a journey and it takes a lot to live in your authentic truth and your authentic self. When I'm on set and I have this amazing responsibility of being number one on the call sheet, leading this huge production, you can either go on every day, roll in and be like nothing's wrong, or you can say today things are chaotic as fuck [laughs]. Everyone's on the same page when there's transparency and I've been practising radical transparency recently and it seems to be working for me. As long as you do everything with kindness, care and compassion."
Jumpsuit Carolina Herrera Shoes Giuseppe Zanotti Earrings Kallati Bracelet Cartier Rings Cartier & Ralph Masri
Resident Evil is out now on Netflix
Photographer Nate Jensen
Fashion Jordan Gross at The Wall Group
Hair by Justine Marjan at Blended Strategy
MUA Paul Blanch at The Wall Group
Editor & Producer Jheanelle Feanny
Fashion Editor & Production Harriet Nicolson
Art Director Carlo Zambon
Words by Joshua Evans
Assistant Angel Itua
Location & special thanks to The London West Hollywood at Beverly Hills