Vingt Sept
Film: Percelle Ascott talks new film PTSD and supernatural thriller Domino Day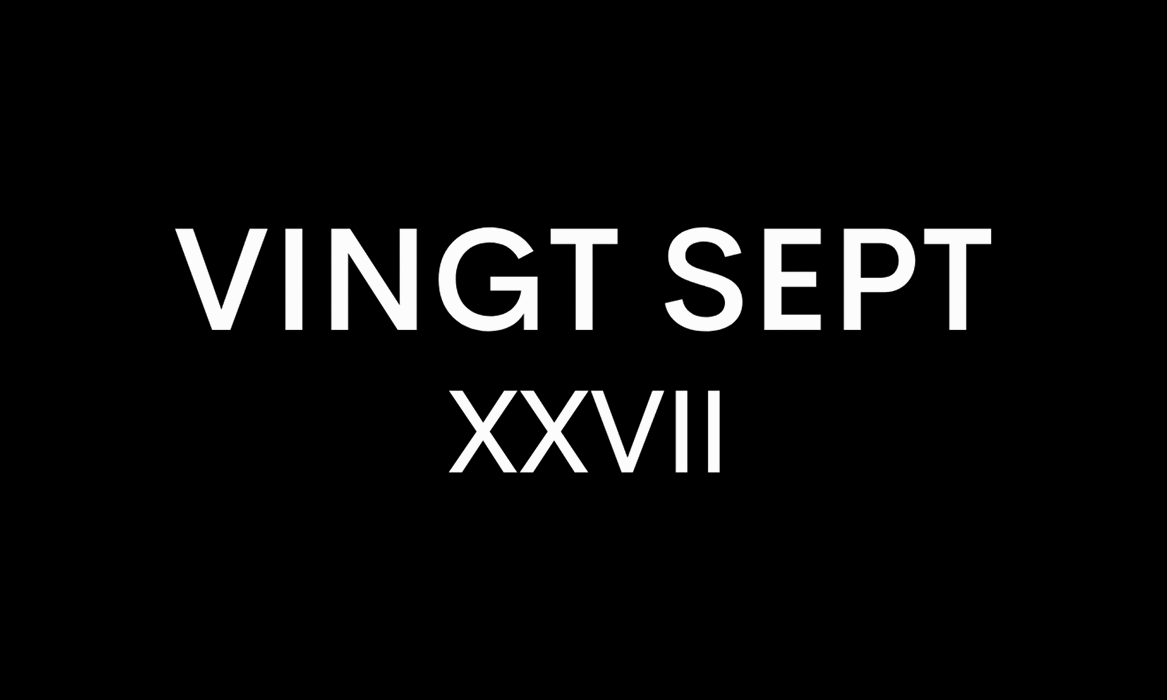 Film
With an impressive acting career spanning both television and film, Percelle Ascott has delivered a wide range of captivating and diverse performances. Whether he's leaving a lasting impact with a memorable guest appearance in the acclaimed BBC sci-fi series Doctor Who or talking about a more prominent role in Netflix's crime thriller I Came By, the London-born actor is a guaranteed standout.
Motivated by this desire to connect with his audience, Ascott's latest role in the powerful film PTSD is sure to ignite some important conversations. In our interview, Ascott discusses the complexity of his role, his approach to handling the film's weighty themes, and his unwavering commitment to creating more opportunities for underrepresented voices in the industry.
Hi Percelle, how are you?
Yeah, kinda busy man. I've just moved into a new place about three weeks ago, so yeah, just trying to get the whole house and everything in order, with a few runs to the recycling. I don't understand how I've got so much stuff or anything, man. It's just stressing me out but yeah, we're getting there.
Your new short film PTSD is such a powerful story about violence and how trauma can be all-consuming. What drew you to this particular project?
I've been working with Fully Focused (productions) for 12 years now and it's been such a beautiful journey. When I finished the BRIT School, I remember getting my first few jobs and one of them was with Fully Focused, called Y-Stop, which is on YouTube at the moment. It was all about young people knowing their stop and search rights, and I enjoyed working with Teddy Nygh the director. This is my fifth film with them and every film has had such a massive impact on young people and I think you know, when I look across what I've done in my career, there's no greater feeling than knowing the work is actually providing some kind of impact to the community.
With PTSD, I got a call from Teddy and I was like 'Sign me up one hundred per cent'. I think not only does the film deal with issues like trauma and violence but there is a journey there with the character that I can also go on. I think we use a supernatural element to heighten what that feeling is like for the character Codie (Nico Mirallegro). It was nice because it pushed and challenged me as a performer and as an actor.
You mention the challenge of playing your character Faisal, who's central to the whole story. You have to deal with some quite heavy material, as an actor how did you get into that headspace?
You know, that's been a journey for me throughout my whole career, just with the types of roles I've played. When we're going through some scenes, right in the beginning, there's a tragic incident that happens, and it's so uncomfortable. When we screened this film for the cast and crew, I remember watching in my seat, even knowing what was going to happen, I just remember feeling so uncomfortable, but feeling like I didn't want to see this in society; I don't want anyone to go through what these characters are going through. I think that's important for me when I come across these types of roles because it's like, what can I do to make sure that emotional impact is felt?
It really does hit hard and sadly it feels like those scenes have been headline news recently.
Yeah, I live in Croydon and I used to get that bus to go to BRIT school. It's just so frustrating because I think I've talked to a few of my peers and just people around and It's just like, what more can we do you know? What more can be can be done? I'm hoping a project like this will be something that can speak to young people, you know, but I think that more obviously needs to be done in the community.
After PTSD, you're exploring another supernatural drama in BBC Three's Domino Day. What can viewers expect from this show?
Yeah, so I'm finding myself doing these amazing projects, but also I think I've had some great experience of doing sci-fi, from Doctor Who and stuff and then working with the team on Domino Day. We're just wrapping up now as we speak, but I play a character called Leon, and the show is about Domino, of course, we follow her in this world and see how she navigates it, but the twist is that she's a witch. So kind of watching her world through her lens, basically and she stumbles across me on a dating app and I guess we have an interaction and a relationship. Domino is trying to deal with all kinds of badness that comes along with being a witch, whilst also trying to be an ordinary girl. So yeah, I'm looking forward to when it comes out.
Away from acting, you co-founded The Wall of Comedy, an impressive platform that has spanned billions of views worldwide, what initiated that idea?
Myself and actor Jovian Wade were both auditioning for roles after graduating from school. Funnily enough, I remember auditioning for all the same types of roles and being offered the same experiences over and over again, so myself and Jovian decided that we wanted to create our own web series on YouTube because that's where we can tell our stories and show funny things that we want to talk about or get across. It was our way to express ourselves as actors and performers, and one series we called Man on The Wall, we ended up doing for five years, and eventually took it to Hackney Empire. We basically got to a point where creating content was becoming a bigger thing and we were trying to pitch it to broadcasters, but they just weren't seeing it. We created our own platform for comedy, that expanded and became entertainment as a whole. So, we kind of have fallen into it, but I think that's always been our vision. We always felt like in the UK we had to be placed in one box from as early as eighteen years old, but we plan to take it to America and maybe do something over there.
You're clearly a very ambitious person, where does that ambition come from?
What can I say, I'm from a humble, humble background in terms of working-class South East London and I just remember growing up on my estate, being intuitive and imaginative with the things that we had and being resourceful. I think that was the biggest thing. Whether it would be you know, jumpers for goalposts or trying to build a tree house but it's a bush... I think my creativity was quite strong when I was younger. There wasn't a blueprint for us when we were doing our web series. You know, there's a few, I'd say, a few inspirations (in the industry) like, Ashley Walters, Lenny Henry, and Richard Blackwood, they have done some really prolific stuff. I think once we saw that we could have an audience and people to speak to and when we were in the commissioning rooms, we now can't say that this doesn't work anymore, because there is proof now, and I think that was the biggest hurdle that we were trying to overcome. I think all those years back we were just trying to show people that there's an audience here that's underserved and this is the kind of stuff that I want. It's a credit to my team and everybody around us because we just had blind faith and pushed it in, and now you know, the landscape has completely changed.
PTSD is out on the 19th October
Domino Day is set to hit screens in 2024
Photographer Domizia Salusest
Fashion Gabbi San-Yorke
Interview by Joshua Evans
Editor Jheanelle Feanny
Gaffer Nathan Ford
Assistant Theresa Macharia
Digi Pixie Clau