Vingt Sept
Fragrance for her: Christmas Gift Guide 2021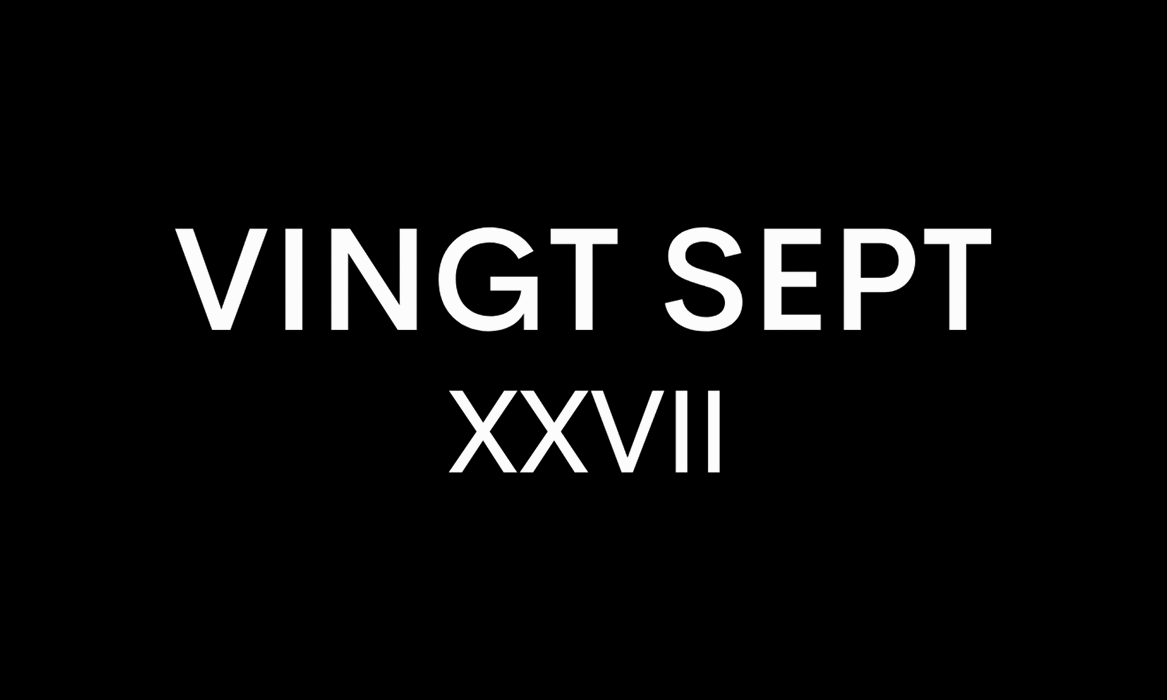 Christmas Gift Guide 2021
It's time to avoid the hustle and bustle and be prepared amongst the madness of Christmas shopping and the many challenges faced when trying to select the perfect fragrance for your loved one.
Our Editors have been hard at work over the last few months, carefully selecting and testing the most unique luxury fragrances to get you and your loved ones ready over the festive period. This year, we have paired specific scents to your loved one's personality to help you navigate the fragrance world with ease.
Editor star selections include Fragrance du Boi's sumptuous Secret Tryst for collectors, Valmont for the art lover in your life, and La Perla for those daringly fabulous.
Here's our selection of the finest scents for her.
Gucci Flora Gorgeous Gardenia Eau de Parfum £105 available at Gucci - for the romantic and down to earth
Launched this autumn, Gucci return to our gift guide with Gorgeous Gardenia, a delightful explosion of floral notes created by Honorine Blanc and Alberto Morillas. Alberto has created some of the world's most iconic fragrances, including Bvlgari Omnia and Cartier Panthere de Cartier, so we were excited to try Gucci's new fragrance.
Born the same year, the House celebrates its 100th Anniversary, Gucci Flora Gorgeous Gardenia debuts with a new silhouette in lacquered pink and the distinctive Flora pattern, reimagined in Alessandro Michele's vision.
With top and middle notes of Pear Blossom, Gardenia and Jasmine and hints of patchouli and brown sugar, this is the perfect gift to a loved one who is vibrant and earthly.
Fragrance du Bois Secret Tryst (Pour Homme & Pour Femme) £285 available at Fragrance du Bois - for a confident loved one
Launching their For The Lovers collection, Fragrance du Bois release two new fragrances, Cavort and our selection Secret Tryst. Secret Tryst by Nanako Ogi is a rich yet seductive scent. Top notes include spicy and edgy bergamot, mid notes of jasmine, cedarwood and earthy yet leathery vetiver. Base notes of aromatic Frankincense, sweet Patchouli and Vanilla make this scent sexy and irresistible. This is the perfect gift for a loved one exuding confidence and lasts long on the skin.
Sisley Paris Izia La Nuit Eau De Parfum from £96 available at Sisely Paris - for the high achiever
Another new launch is Sisley Paris' Izia La Nuit, a decadent rose-infused fragrance complimented with Freesia and blackcurrant notes, perfect for someone who exudes sophistication and glamour. Do not let the sweet notes fool you; they are balanced with smoky Labdanum and warm creamy vanilla. Although the name hints at an evening scent (perhaps due to hints of wood and spice), La Nuit can be worn at any time. As always, Sisley's fragrance is packaged in an enchanting and elegant glass bottle with gold detailing, reminiscent of the classic flapper period.
Valmont Storie Veneziane ROSSO I from £262 available at Valmont - for the art and Oud lovers
If you walk through Harrod's or any luxury department store, you are sure to turn your head at Valmont's Storie Veneziane fragrances. There are seven scents within the collection, all inspired by Venetian tales of enchantment and a celebration of feminity. What is clear is the artisanship poured into the design. Each bottle encases olfactory jewels carved into artwork to tell a different story, celebrating creativity.
ROSSO I celebrates the tale of a forbidden encounter at the arches of the San Francesco Della Vigna palace. It plays on the story's message between the sensual and the sacred with an iconic Venetian blown glass face by Leonardo Cimolin on the bottle.
ROSSO I is a perfect gift for those who love a rich fragrance and celebrate artistry. Valmont effortlessly combines sweet damask rose and pink pepper to provide a fresh yet spicy aroma, further balanced with the warm and woody oud.
La Perla Invisible Touch EDP £88-£254 available at La Perla - for the sexy person in your life
La Perla Invisible Touch is a flirty and sensual fragrance launched this year and is created by Dora Baghriche and Nicolas Bonneville (the noses behind Chopard, Yves Saint Laurent and Givenchy).
The bottles are fun and elegant. Each scent from the range is unique, and the creators encourage wearers to experiment by layering each La Perla fragrance to create a unique aroma.
Invisible is light, fun and sensual oozing feminity from the bottle design to the fragrance itself. Top notes include spicy pink pepper, aldehydes, and Bergamo, which work well with ylang-ylang, violet, and rose middle notes.
L'artisan Parfumeur Venenum By Daphne Bugey £175 available at Selfridges - for the fashionable traveller
L'artisan Parfumeur offers a warm, spicy scent with citrus notes reminiscent of lounging somewhere in the east. The Maison's Venenum created by nose Daphne Bugey (Le Labo, Byblos and Trussardi) is a blend of Indian masala with rich sandalwood teasing the spicy yet soft baruti chai.
Venenum is such a warm yet rich fragrance that oozes a trendy vibe, so this is a perfect gift for a loved one on the go with a busy social life (and once allowed - a true globetrotter).
Stories Parfum Nº.02 EDP (pour Femme or pour Homme) £150 available at Stories Parfum - for the freespirited one
STORIES Parfum encourages wearers to create memories and pass them on through generations with their scent range. The packaging is minimalistic yet classic, and the boxing doubles as a beautiful ornament for any home. Now for the scent; Nº.02 by Eliza Grace is an impressive offering from the fragrance house. The rich bergamot really does just complement the smoky yet delicate rose and woody cedar notes. This is perfect for someone who prefers a scent for both day and night and enjoys the allure of tobacco with the sweet/spicy tonka bean.
For those who love fragrances such as Byredo's Mumbai Nose or Maison Francis Kurkdjian Baccarat rouge 540, you will be sure to fall in love with Stories Nº.02.
Maison Francis Kurkdjian Gentle Fluidity Gold £165 available at John Lewis - for the socialite/social butterfly in your life
Gentle Fluidity Silver is a firm favourite here, so of course, we had to try Gold, which impressed us so much, we recommend both.
The Maison again leaves us impressed with classic packaging and delicate engraving. Gold, is an infusion of well-composed vanilla notes balanced with a warm yet powdery amber. The juniper berries add richness to this gorgeous scent and compliment the woodsy notes. Gentle Fluidity Gold is heavier than its counterpart Silver but just oozes confidence. It is the perfect gift for a loved one that is the life and soul of the party.
The duo is now available to buy for those who can't decide between the two.
Medeau Origin Eau de Parfum £95 available at Medeau Fragrances - for the clean beauty fanatic
A new one to HQ is Origin by sustainable brand Medeau who are here to 'clean up the beauty industry.'
Origin is reminiscent of the English countryside, where the spring buds of the elderflower, rose, and green top notes provide a breeziness. Sweet peonies and intoxicating jasmine heart notes complement woody and creamy cashmere musk and amber wood, adding a little height to the fragrance.
Medeau is a UK company with French luxury and backed by science; it is perfect for a loved one passionate about clean beauty.
bdk Parfums Paris Pas Ce Soir £150 available at Harrods - for the shy yet bubbly personality
Pas Ce Soir is another new fragrance to HQ, a rich, fruity, yet floral scent with a vintage edge. The nose behind this scent and bdk is David Benedek. You may not be familiar with him, but you will undoubtedly know his line of fragrances for bdk Parfums Paris housed in the world's most contemporary department stores.
The sophisticated packaging is boxed in a heavy casket surrounded by velvet, with a minimalist focus. Now for the scent, expect a feminine, sweet floral escape, where the quince hints peek through, yet are balanced elegantly with the black pepper and cashmeran top and base notes. Pas Ce Soir is a great gift for someone who is friendly yet shy and needs a scent to bring out their true personality.
Marc Jacobs Perfect Intense EDP from £51 available at John Lewis - for the younger ones
Launched this year, this is a classic light floral scent, perfect for the teenager in your life; Marc Jacobs' Perfect Intense is simply charming. Top notes include Night Blooming Jasmine with almond middle notes. This fragrance is a fun addition to an already established collection.
Shiro Take It Easy EDP £135 available at Shiro - for the one who needs to Take It Easy
Japanese beauty and fragrance brand Shiro always produce stunning lines, so we were intrigued to try scent Take It Easy. Arriving in their classic contemporary packaging, expect warm Kyara and cedarwood notes infused perfectly with fresh citrus and juniper. Mandarin and bergamot top notes add a fresh yet spicy edge to a refreshing and clean scent.
Potion Paris Collection NO.1 £94.99. available at Potion Paris - for the person who wants EVERYTHING
Unsure of what scent or notes your loved one likes the most? Well, French Perfumers, Potion Paris has your back with their Collection NO.1 gift set, perfect for the indecisive person in your life.
Each set contains seven signature fragrances presented in gorgeous vials and an array of scents, from a smoky yet sweet vanilla musk to jasmine and patchouli.
Tiffany & Co Rose Gold EDP £102 available at Tiffany & Co - perfect for the Tiffany & Co lover
The latest evolution from Tiffany is the newly released Rose Gold Eau De Parfum, paying homage to the jewellers iconic diamond cuts and precious metals.
The hybrid features Japanese Rose at the heart and playful blackcurrant, pink pepper and lychee fruit as top notes. This is a fresh rebirth of a classic scent, and the bottle is simply stunning.