Vingt Sept
Fragrance for Him: Christmas Gift Guide 2020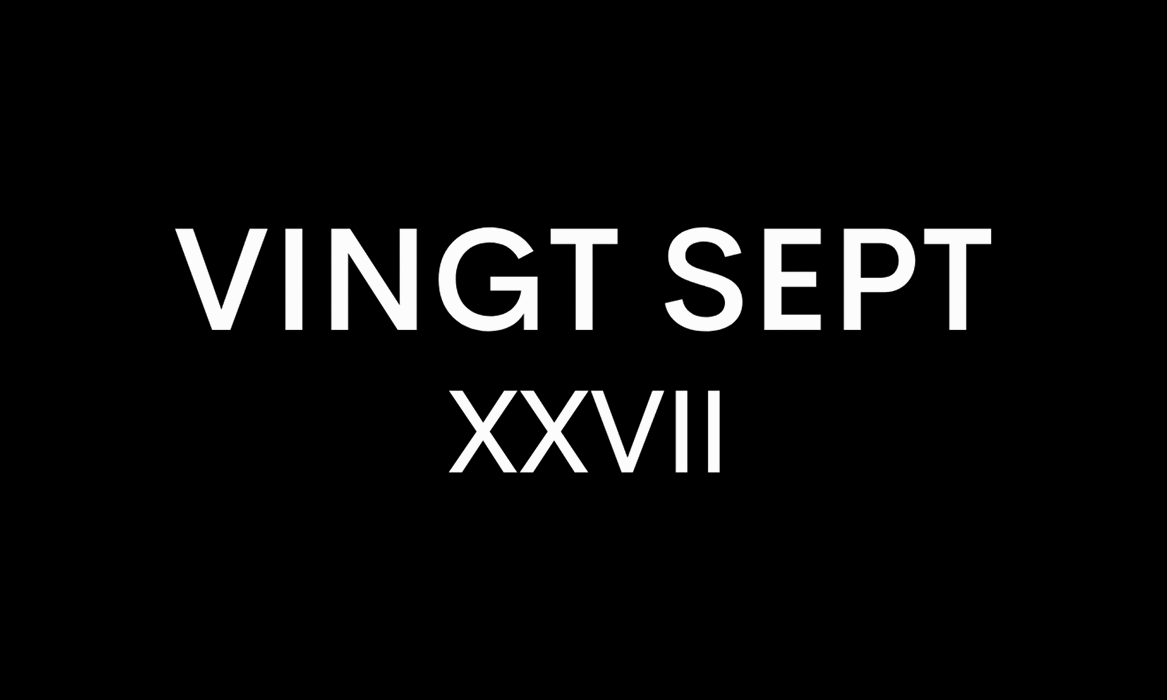 Fragrance for him Christmas Gift Guide 2020
Finding the perfect fragrance for your partner, father, brother, and loved ones can be a challenge particularly when the restrictions mean the majority of the purchases we make will be online. We've decided to save you the time and effort with an editor-approved fragrance guide for him, reaching all price points from luxury rare scents for the collector to fragrance house populars for the younger man in your life. Clear winners of this year's guide include the stunningly presented house of Tiziana Terenzi, French perfumers Ex Nihilo, and a classic offering from Maison Margiela.
Tiziana Terenzi Saiph Extrait De Parfum 100ml, £350 available at Selfridges
A stunningly presented fragrance and a clear winner at HQ is Saiph Extrait De Parfum. This is a perfect accompaniment for the artist and creative in your life as Saiph manages to blend the world of art and perfume together to place the wearer in a land of luxurious discovery.
Top notes include bergamot and rose, base notes include amber and patchouli, there isn't anything we can compare the scent to as it is truly unique. This is a rare find and suitable for those that are collectors and wanting a fragrance that is special yet interesting.
Ex Nihilo French Affair, £240, available at Harrods
An earthy unisex fragrance bringing one with nature, with top notes including bergamot and litchi and base notes of oakmoss and patchouli. Although we recommend for him this is a unisex fragrance that blends and balances the woody base notes of the oakmoss well with the heart - rose oil and litchi.
This is a scent for the confident person in your life who knows themselves well and projects presence of mind. The Parisian fragrance house founded by three young artisans focuses on personalisation where you wear the scent and not vice versa. The packaging is stunning and we are excited to see what the fragrance house offers in the future.
D.S. & Durga El Cosmico, £220 available at e-scents.co.uk
We love D.S. & Durga here and it is always a pleasure to see the house back again with a unique fragrance. El Cosmico is an offering that captures the essence of the desert air and although light, the herbal aroma of the desert plants creep through to balance the pepper. Top notes include pine, middle and base notes include creosote bush, kella and sand. A very refreshing take on a unisex fragrance and as always stunningly presented in their classic packaging and bottle.
Bana Banana L'Artisan Parfumeur, £124 available at Harrods
A new fragrance to the editorial team is Bana Banana, arriving from the French house and developed in the '70s by Jean Laporte, a perfumer with the training of a chemist. A friend asked Jean Laporte if he could create a banana scent to wear with a costume of the same fruit to a gala one evening at the Folies Bergères. Since then the house has created over 100 bespoke fragrances holding the ethos of exclusivity.
Bana Banana is exquisite and a unisex fragrance from the house with top notes including violet leaf, that balance well with the base and middle notes of Tonka Bean, Iris and Amber. Do not be fooled by the name this is not a fruity affair and although the banana is present on application it fades to bring out the other notes gently hidden and beautifully presented in their bespoke glass bottle. Perfect for the special man in your life.
Penhaligon's Terrible Teddy, £192 available at Penhaligon's
One of the newest fragrances from the British perfume house Terrible Teddy is a blend of masculinity with opulence and as always presented beautifully in their portraits style bottle. This offering has top notes of incense, middle notes of leather and base notes of Ambroxan that compliment the wood with the richness of the leather.
This scent is perfect for the winter due to its smokiness and lasts for over 6 hours following light application, perfect for a mature man in your life.
Escentric Molecules EM05 gift set, £180 available at Escentric Molecules
Escentric Molecules are best known for their innovative fragrances that act on the senses and involve the brain. What is truly unique about the fragrance house is the science behind their collections incorporating an aroma molecule called Iso E Super, made in a laboratory in the 1970s, that is a fragrance booster and helps with the longevity of the scent to create a hyperreal experience as the aroma fades in and out.
EM05 contains the molecule Cashmeran that has floral notes with musky wood. This fragrance brings a sense of familiarity to the wearer and can be worn day and night and throughout the seasons. We love the fact that others get a subtle hint from the wearer and then it fades away, it truly stimulates the brain reminding us of the calming nature air.
Clean Reserve Rain, £82 available at Space NK
Priding themselves on sustainability and redefining the word "clean" the brand have a new unisex offering of Rain. Clean is built on the values of sourcing ingredients that are not harmful to the environment, even the packaging is recyclable with their trademark oak wood cap on the understated yet stylish bottles.
Rain is a fresh fragrance reminiscent of the rainforest in a tropical place worlds away from the UK, notes include bergamot, patchouli and white flowers and is just what we all need following a rough year. We love the fact that the scent is aquatic yet distinguished, perfect for the day time and a reminder that we all need to be grounded amongst natures finest.
Acqua di Parma Colonia, £110 available at John Lewis
An experiential offering from the house is Colonia a unisex fragrance that continues to capture the Italian sun and is one of our romantic selections. As always Acqua di Parma presents Colonia in their trademark bespoke and recognisable packaging, simplistic yet elegant.
Colonia truly is exquisite and manages to marry the gentle Bulgarian rose and Sicilian citruses well with the warm notes of woody vetiver and sanda bringing us back to the serenity of Lake Como. Perfect for a special occasion and the special man in your life.
Maison Margiela Replica Jazz Club, £98 available at Harrods
We have appreciated Maison Martin Margiela on the catwalk and their fragrance lines still impress us just as much. Replica Jazz takes the wearer to a 1930's Brooklyn Jazz club with the smoky and leather aroma. The scent is a favourite here since their launch in 2013 and still, today continues the journey as an effortlessly timeless and unique fragrance. With top notes of pink pepper, neroli and lemon alongside base notes of tobacco leaf and vanilla bean Jazz Club exudes sophistication, we love the fact that the vanilla softens the rum notes perfectly.
Bvlgari Aqua Pour Homme, £77 available at John Lewis
As the name suggests this is an oceanic and fresh fragrance said to evoke the power and beauty of the sea and presented in a subtle yet beautiful spheric bottle. A youthful scent suitable for all ages, if gifting to the older man in your life this will truly evoke memories of being free and adventurous. The base notes of clary sage and amber work perfectly with the citrus top notes and cotton middle notes, this is perfect for a confident loved one in your life.
Prada L'Homme Gift Set, available at Perfume Direct
L'Homme is fresh and perfect for your partner, brother or friend, with a woody chypre scent. The layers work well with top notes of neroli with black pepper and middle notes of iris and geranium.
Best worn during the day but seasonless and it does last over 6 hours which is great in terms of wearability.
Photography by Joupin Ghamsari
Editor Jheanelle Feanny