Vingt Sept
"Fucked up, edgy, dark stuff" Kathleen Robertson dishes to Vingt Sept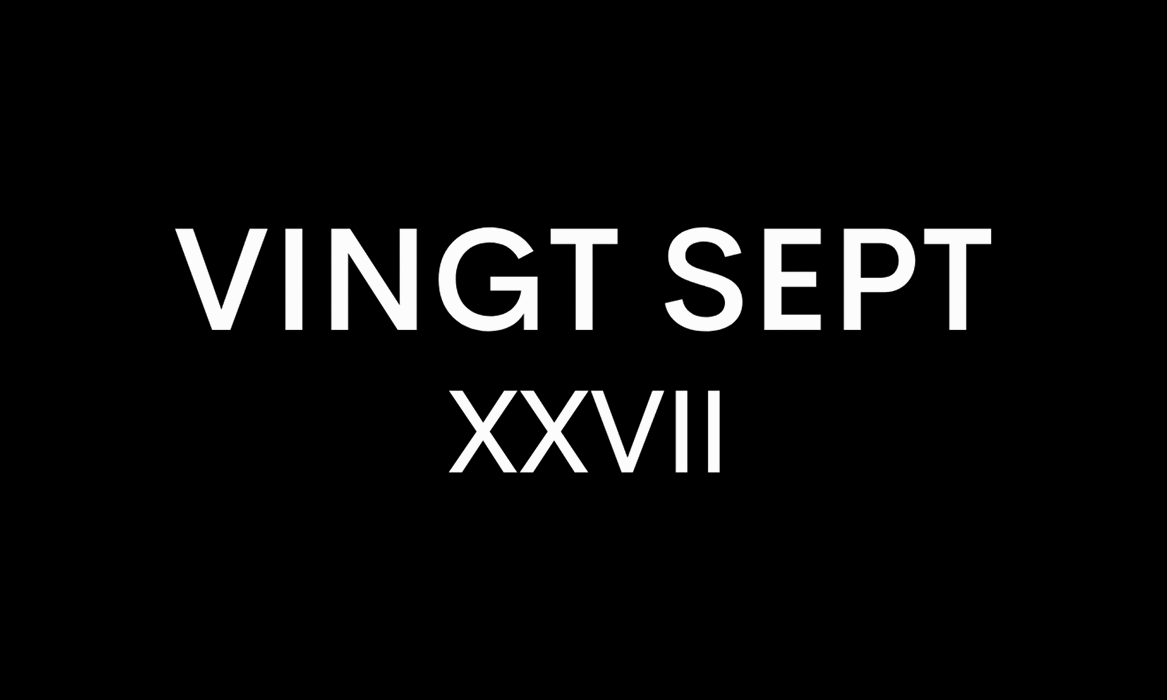 Film
Ear cuffs Jennifer Fisher Earrings BIKO Jewellery Vitaly Blazer RVNG Bodysuit & Belt Uncuffed Trousers Ellie Mae Shoes Aldo
If there was any doubt that the 90s are back, when I ask Kathleen Robertson what she's currently reading, she waves a copy of Chuck Klosterman's latest book, The Nineties.
So is she feeling this latest nostalgia trip? Robertson absolutely is, and why the hell not. She gets to relive her fashion style memories alongside her teenage son, whose current favourite weekend activity is scouring vintage and charity shops.
"I used to wear nothing but old men's dress pants [Canadian speak for trousers], cinched, with the edges chopped off, put in safety pins, and old men's trench coats, so I'm actually having so much fun with these looks that are coming back. It's cool, it's fun—I'm into it."
Back in the 90s, Robertson moved to Hollywood having landed a role on Beverly Hills 90210—at the time "the biggest show in the world", and since then has managed to keep her career moving from television to film and back, and from acting to writing and producing.
Robertson's latest project is Swimming With Sharks: a scripted drama series starring Diane Kruger and Kiernan Shipka that's described as "a modern take" on George Huang's 1994 film: a "Hollywood assistant who turns the tables on an abusive boss". Robertson wrote, produced, and also stars in the series, which debuts on the Roku Channel on the 15th of April.
Ear cuffs Jennifer Fisher Earrings BIKO & Justine Clenquet Jewellery Justine Clenquet & Vitaly Blouse UNTTLD Bralette Uncuffed
Is Hollywood as toxic as it looks from the outside? How do you survive without losing your head? "Oh no, you do lose your head," Robertson laughs. But things have definitely moved on from the time she started. "I actually do feel that for a young woman coming up in the entertainment industry in 2022, it's very different from what it was for somebody like me, and it's for the better. The kind of behaviour that used to be tolerable/normal/that's just the way it is when you're a pretty girl on a movie set—you can't do that stuff anymore, you'll get fired."
Sensing that Robertson could write a whole book when I ask her about #MeToo "I could tell you horror stories for seven hours, where it's things that make you think 'I can't believe that happened to me'", she does share that on her first day of filming Swimming With Sharks she had someone come to her with a workplace incident—"and the guy was replaced, he was let go. It's not acceptable anymore, and that's the great news."
Earring PACO RABANNE Jacket BY THE NAMESAKE
Robertson shifted towards writing around the time her first son was born. "I've always been a writer," she says, but "my writing career didn't start until I was in my mid-30s, which is kinda crazy by Hollywood standards."
Her writing is unapologetically anchored in the female experience, "I've never written anything where the protagonist is male, just because I'm telling it from my point of view," she says, and Robertson is absolutely spurred on by the epic works of other women.
At the mention of Michaela Coel's I May Destroy You, Robertson agrees that it is a work of pure genius. "It blew my head off," she says. "I watched the entire thing in my hotel room while we were filming Sharks, and it made me feel so inspired. When I watch and witness other women doing great things, it just makes me excited and want to work harder and be better."
Earring BIKO Jewellery Vitaly Blazer RVNG Bodysuit Uncuffed
"When I first started bringing my material to the market as a writer—as a female writer—there weren't as many women," remarks Robertson. Although her work was well received, she often was given the backhanded compliment of "your writing doesn't feel like it's written by a woman."
"Even women would say this to me," she laughs. "It was so weird."
"I guess the subtext was that it wasn't cute and warm and fuzzy, it wasn't romcom. It was fucked up, edgy, dark stuff."
Swimming with Sharks is available now on Roku TV
Photographer Mark Binks
Ph Ass Leah Denbok
Fashion Ashley Galang
HMUA Leandro Avanco at P1M
Words by Sarah Lesniewski
Editor Jheanelle Feanny