Vingt Sept
Georgia Blizzard creates a storm in The Singapore Grip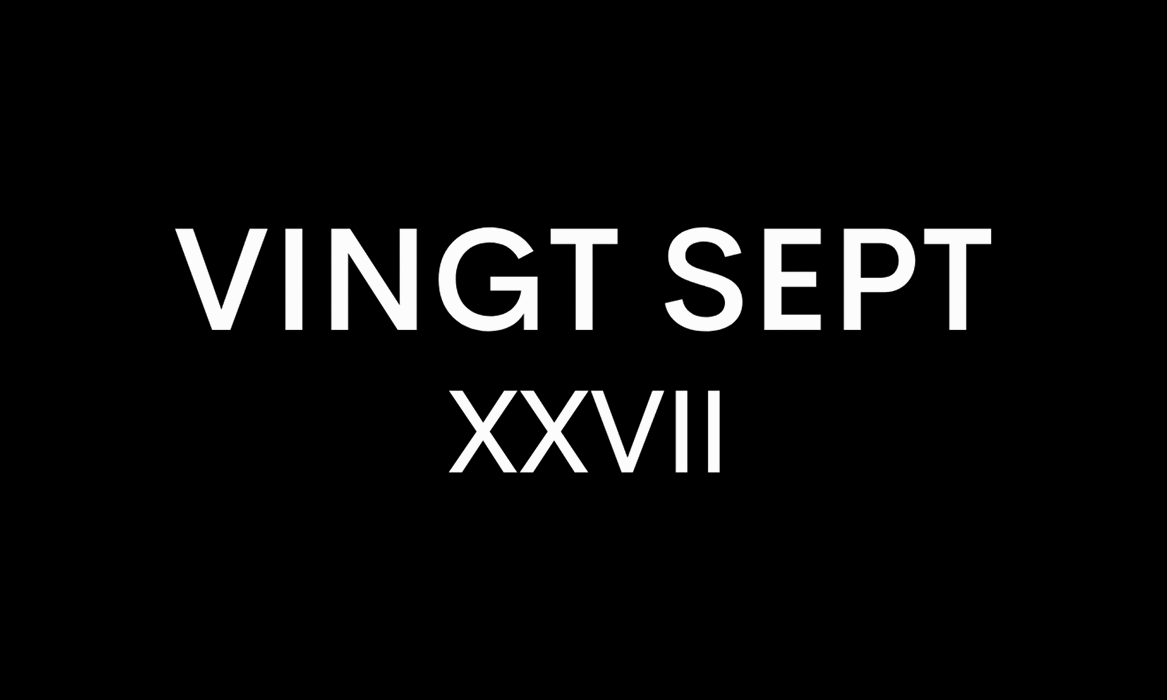 Suit Christian Dior, Shirt JOSEPH, Earrings Ashley Williams
Georgia Blizzard is soon to be a household name. The Australian-born actress started her career by starring in a range of home-grown productions, such as small independent film Emu Runner, before also making an appearance in Marvel's Thor: Ragnarok alongside Chris Hemsworth and Idris Elba. Since then, Georgia has secured her first UK acting role in ITV's The Singapore Grip, where she has dazzled audiences with her alluring performance as Joan Blackett, an intelligent and ruthless young woman, who has no problem chewing people up and spitting them out. Georgia talks to us about the struggles of filming in Malaysia, moving to London just before lockdown, and what it was like sharing the screen with British acting legends David Morrisey and Charles Dance.
Hi Georgia, how has lockdown been for you?
It's been tricky to be apart from my loved ones but also nice to have time to do other creative things. There's been ups and downs.
You moved to London just before lockdown. How have you found British culture?
It's not too different, but the number of small cultural differences are quite surprising. Considering we speak the same language, there are so many things that catch me off-guard. It's also interesting to be in a new place, when there's so much happening politically and I'm really grateful my housemate is really politically engaged – I found that really helpful when I first moved here. I've become very aware of the politicians by watching them on TV every day.
You recently starred in ITV's The Singapore Grip. If people haven't seen the show, why should they watch it?
It's a period drama set during the fall of Singapore in World War II. We follow the Blacketts, who are a wealthy family of rubber merchants living in Singapore and we watch as their world begins to crumble around them and their struggle to cling on to the life they have there. The whole thing is a satire and shines a critical light on Britain's colonial past, a history that isn't spoken about a lot.
Dress Stella McCartney
What was it like filming the series in Malaysia?
I loved Malaysia! And I've been feeling particularly nostalgic for it this year, as we've not been able to go places and do things. It was lovely – we were there for four months. There were parts of it that weren't very collaborative on a fast-paced film set, such as how hot it was. We were also fighting an early monsoon season, so we had a lot of rain! But getting to explore, as well as being there for work, and experiencing the heat that these characters would've been living in, was quite helpful as well.
You play Joan, who is a delightfully ruthless character. What was it like to play her?
Joan was so much fun! I mean, she's nasty and her and I will not see eye to eye on anything, but I loved her and playing someone confident and self-assured. She chooses her objectives aggressively and, at my age, it isn't often that I read characters who are in control of their relationships and of their journey – and that was such a fun dynamic to play with. I found her surprising on the page, when I first read the script. She's quite outrageous! It was such a fun challenge to take that bamboozling energy that was always on the page and work out how to translate it to the screen.
As an actor, is Joan an ideal role? What do you look for in the characters you want to play?
You want someone who feels like a fleshed-out human being. Sometimes they might be the heart and soul or the moral compass of the piece, but Joan was definitely not that! It's important that they feel as if they are a fully fleshed-out person and I also really enjoyed playing someone who feels far away from me. There's also joy in playing characters who are a bit closer to you as a person because you can bring a bit more of yourself to the role.
With this being your first UK production, what was your audition process like?
It was the longest audition process of my life. They certainly made me work for it! I filmed an audition in September 2018 in my flat in Sydney and I think they had been doing the UK casting search and hadn't found their Joan yet, so they opened it up internationally, which was great for me. I did my first tape in September, I did another tape a few weeks later, I did a Skype session with the director and producer a few weeks after that, one final take and ended up finally getting the job in January 2019. It was long, but it was fun to be part of that process as well.
Dress Sankt, Shoes Jimmy Choo, Earrings Vintage Chanel
The cast in this is incredible. You share the screen with the likes of David Morrissey and Charles Dance. What was it like working with them?
The whole cast is full of television legends, who I've grown up loving, which was quite surreal. Also, they were just the kindest group of people and we really hit it off from day one. I think the fact we were all so far from home created a nice energy and we were all on an adventure together. We were all exploring the area together and working together. It was such a gift to work with these incredibly established actors. Working with them every day allowed me to observe what they were bringing to their work. As the relative newcomer, it became the standard that I tried to reach, but overall they were so supportive and lovely and I have nothing but nice things to say about them.
How did the weather affect filming? Did you have a fun time shooting in the monsoon?
The weather was quite hysterical. I'm sometimes not sure how we got it all finished. I think in the last two weeks of filming "The Great World," which is a great big funfair that features in episode two, we were doing night shoots and it just kept raining excessively. We'd start shooting at three in the morning – because it was the only time the rain would stop – and we still had such jovial energy. It felt as if we were all on a stage journey together and we had to band together and make it work.
Despite the current uncertain climate, what's next for Georgia Blizzard?
This year has just shown that we really can't have plans and that we're not in control of anything. I'm not currently working at the moment. I'm taking a step back. Having just moved here in February, I'm trying to work on my own creative things, my own creative outlets, and aiming to explore London a little bit. I've been going to some exhibitions and soaking up bits of the city when I can. Overall, I'm going to just stay calm and try not to panic.
The Singapore Grip is available now on ITV Player
Photography by Eddie Wailes
Ph Assistant Jen Alderson
Fashion Emily Kelly
Fashion Assistant Noela George
Hair Adam Cooke
Makeup by Justine Jenkins
Editor Jheanelle Feanny
Sub Editor Primrose Jeanton
Location Mama Shelter London Shoreditch