Vingt Sept
girli on new EP why am i like this??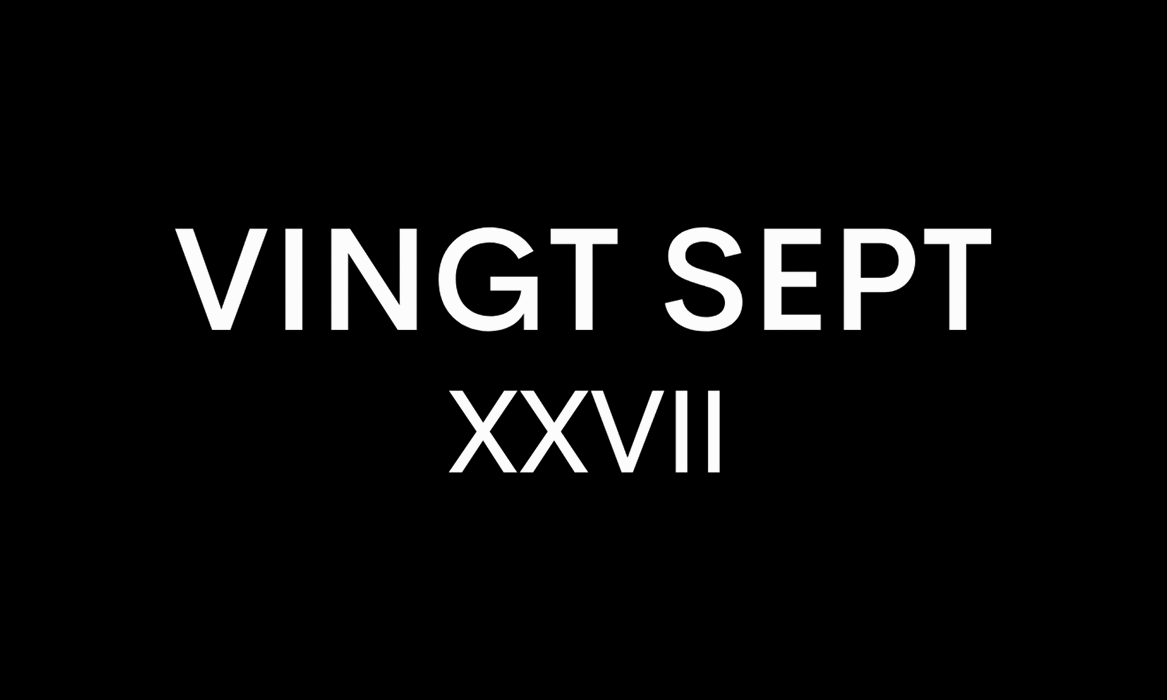 Music
Image © Monika Wilczyńska
Straight from a high-octane sold out tour across Europe and the US, pop-sensation girli has just released her powerfully honest and self reflective EP, why am i like this??. Bravely confronting her inner demons and addressing her toxic traits, the London-born songstress yet again proves why she is the freshest voice in British music, whilst also gifting fans with a worthy follow up to her 2019 debut album Odd One Out.
girli sits down with us to discuss how her deep self reflections inspired her new EP, her therapeutic relationship with songwriting and how the importance of being vulnerable keeps her closer to her fans.
How is your year going so far?
Good! Yeah, really good. I just came off my tour, which was a US, European and UK thing which finished a few weeks ago, so I've got some time to re-calibrate before festivals start.
Were there any particular highlights on tour?
Oh my god, so many. For me, it was the first time I was playing any shows in the US and it was a headline tour, and then we toured with Alt-J which was amazing. I'd say the top two cities were Chicago, which popped the f**k off and had insane amounts of energy, and then Prague which just went feral. It was amazing, it was where the first crowd surfing of the tour happened which was great.
A lot of my fans have been listening to my music for years but I've not really played any shows near them. A lot of people travelled, especially for the US shows, fans flew over and travelled so far and there was just this vibe of being so important to them and me. It was really emotional and really special.
Image © Fiona Garden
Congratulations on your new EP why am i like this??, what's the inspiration behind this particular project?
The EP is called why am i like this??, with two questions marks because it's extra desperate [laughs], and I think for me, the way I picture it is me looking in a mirror and questioning 'why the f**k I am like this, what am I doing and why do the things I do'. I think a lot of the songs hold up a mirror to myself, I Really F**ked Up was the first song that came out from the project and that's about me asking 'why do I always fuck up relationships and cause drama'. Imposter Syndrome is about me relegating myself to why I view myself as less and asking why I overthink everything and question myself. Then Cheap Love is the break from all that, it's about the happy air when you're in love and I felt there needed to be a moment of joy on the record, because up until then it's all been heavy as f**k.
Inner Child is about asking myself 'why do I allow people in my life to suck my energy?' and 'why do I become people's therapist' because they can't be bothered to work on themselves.
Based on the cathartic nature of these songs, do you find writing and singing music a therapeutic process?
Oh my god, completely. Music is the biggest therapy for me, It's like my journal. I try to keep a journal but I'm really bad at remembering to write in it, but my music and songs are the journal I don't forget to write, it's how I get out all of my emotions. It's also the way I process things. I write the song and I figure something out about myself and then the song comes out and I figure out something more about myself, and then when I play the song live, more lightbulbs go off.
With such personal lyrics, do you find it easy to be vulnerable with audiences?
I've always been an open book, sometimes I'm just too good at talking about my feelings. I'm painfully self-aware and I think that makes it easy for me to talk about my feelings and in my songs I have to be as honest and authentic as possible because that's the way I write. I don't get scared of it and I think it connects me on a really close level with my fans.
How did you first develop a love for music?
I loved writing stories, I loved English, that was my favourite subject at school. I loved writing poetry, plays and short stories and that form of expression. Getting into music and bands was the way I escaped school because I hated it. I was bullied and it was such a traumatising experience. Getting into shows and listening to music was such an escape. I realised I could do this, I could put my stories to music and perform them and then I started a band when I was a teenager and it started from there.
How involved are you in the production of your music, are you in control of the overall creative process?
Definitely, I have a small set of collaborators who understand me. This whole EP was executively produced by Gill Lewis who I've worked with on a lot of things. I think for me, I've had an interesting relationship with music production, I've learnt how to produce my own music from a young age, the first girli demos were produced fully by me and I would just go to open mics with the beat and improvise over them.
Image © Monika Wilczyńska
How does the collaboration process work for you, do you go into the studio each day knowing what you're working on?
I'll always go into the studio with a title, a concept, a lyrical poem or writing and I'll know how I'll want it to sound with some musical references. The song is always build around the story and sonically we build it around that and I think that's why musically, my music goes to so many different places and crosses so many different genres, because for me, let's tell the story and get the story across and allow the music to be the thing to communicate that. If I went into a studio blind, that would be a nightmare for me.
Are there any singers or songwriters who inspire you currently?
I'm a big fan of Tove Lo, I think she's a master songwriter. I've always been a big Taylor Swift fan, I think she just communicates emotions and tells stories like no one else. The artists that I grew up with, are master storytellers and very experimental, I loved MIA, Arctic Monkeys and my dad loved Amy Winehouse and Lily Allen; for me, I grew up listening to all these people who were very opinionated, loud and weren't afraid to speak their mind and say things in a very experimental and interesting way.
You've got an impressive line-up of festivals to play this summer, including Meltdown which was created by Christine and The Queens. How did that opportunity come about?
Christine and The Queens, I believe, are fans of my music and they curated the whole line up. My agent got a letter [laughs] asking girli to play and I just freaked out in the best way. I'm such a huge fan of their music and I'm really excited.
What can fans expect from the rest of the summer shows?
Energy, fun, you know I've recently brought on an amazing drummer and she's a badass. She'll be coming to some of the summer festivals which will add such a new energy to the live shows. In London we had some amazing dancers join us and the show is just building constantly. Playing live is my favourite part of music, I'm an energetic performer and I get most of my feels out on stage, so yeah and emotional ride!
girli's EP why am i like this?? is out now
Words by Joshua Evans