Vingt Sept
Grooming for him: Christmas Gift Guide 2020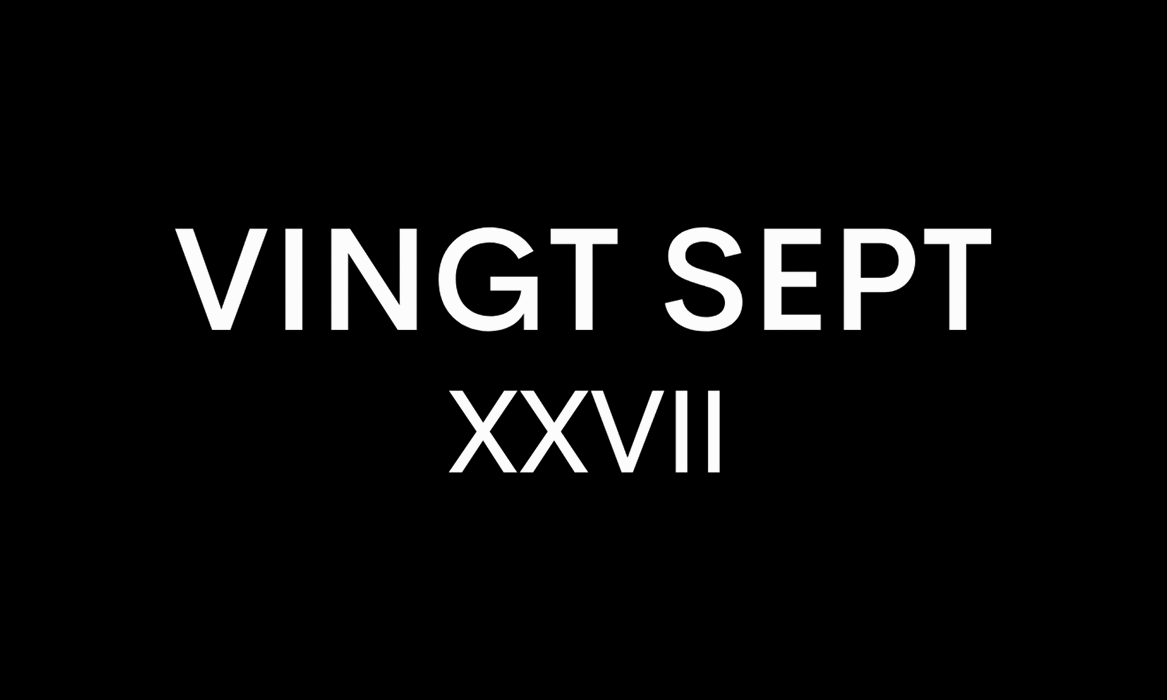 Male grooming is needed more than ever following long hours working from home, a lack of vitamin D during the winter months and the difficulties of living through a pandemic.
Personal care and pampering has been seen as an oxymoron in the past however as time has moved forward the world realised that everyone should take care of their skin, hair and nails and with luxury products now being targeted to the opposite sex (finally) it can be difficult to choose which ones work for your specific skin or hair needs.
This year we guide you on the best grooming gifts and sets for the special man in your life. Our carefully curated and editor-approved selections, include the perfect necessities to help him look and feel good over the Christmas season.
MONPURE – The Gift of Strong & Thick Hair, £160 available at MONPURE
MONPURE believe scalp health equals hair health. Their range of products aim to be the missing link between skin and hair care. In this gift set, the scrub and mask nurture the scalp whilst the serum builds on this by providing a boost of ingredients encouraging hair growth. We found the aloe vera in the mask and the shea butter in the scrub left us feeling both refreshed and soothed, and the pumpkin seed extract in the serum left our hair smelling wonderful.
Aveda Botanical Repair Intensive Strengthening Masque & Rich & Strengthening Leave-in Treatment, from £28 available at Aveda
Plant infused and sustainable at heart, the Strengthening Masque left our hair feeling much healthier after only one use. We loved the combination of plant essences which gave us a super-calm feeling. Once the mask is rinsed out this can be complemented with the Leave-in Treatment; this has so many benefits, including hair strengthening and it can be used on all hair types and textures.
Authentic Beauty Concept Replenish Special Gift Collection, £57 available at Sassine
A gift set for hair and mind, it includes a maple and pecan nut candle – perfect for providing a relaxing environment whilst using some of the Replenish range of products, which focus on damaged hair. The cleanser and mask are the perfect combination for providing some much-needed energy to our hair after the terrible year that was 2020. Our hair felt much more nourished after we'd used the treatment and we loved the maple and pecan scent which is used throughout this range.
Smith England Ultra Gentle Shampoo and Conditioner Gift Set, £16 available at Smith England
Smith England use the very best cruelty-free, natural ingredients. The British Countryside is an inspiration, and this is reflected in both products which are infused with birch, rosemary and chamomile. The shampoo gently cleaned our hair whilst restoring its moisture, strength and shine, and the lightweight conditioner left our hair feeling soft and tangle-free. Both products had a wonderful rose and geranium aroma which ensured washing our hair was a thoroughly relaxing experience.
Arbonne Evergreen Forest Hand Care Duo Gift Set, £48 available at Arbonne
This festive duo will transport you to a snow-filled forest, particularly useful with Coronavirus travel restrictions! On a serious note, Hand Wash is particularly important at the moment and this one features rosemary leaf extract and vitamin E. Used in conjunction with the Hand Lotion your hands will feel soft, smooth and hydrated.
BEYL Clima-adaptive Anti-pollution Moisturiser, £85 available at BEYL
Although staying indoors for longer during the pandemic may have shielded us somewhat from exhaust gasses, we can't escape digital pollutants like blue light and wireless radiation. This moisturiser works to protect us against all these silent agers, as well as reducing the appearance of fine lines and wrinkles. We loved the soothing feel of this product and also its practicality since it can be used morning and night and is suitable for most skin types.
House of Life London Blemish and Age-Spot Corrector, £85 available at House of Life London
This essential oil blend helps to both destress your mood and deliver deep skin correction. A great combination for Christmas after a tough 2020. We enjoyed the gorgeous aroma of this product which is packed full of vitamin C due to the inclusion of guelder rose, lemon, and tetterwort. The ingredients target age spots and signs of ageing and it can be used on its own or with a moisturiser once or twice a day.
Scrivner for Men Kit Bag, £137 available at Jane Scrivner
This 5-step skin strategy made our skin feel fantastic. We started with a cleanse and moved to the next step, 'skin resurface', achieved via an acid exfoliator. This was followed by the application of a hyaluronic gel, in order to hydrate the skin, and then a nourishing oil. The final step was an oat and argan moisturising cream, this locked in the nutrients from the previous steps. We loved following the strategy and really enjoyed the variety of the different steps on our skin.
Oribe Gold Lust Collection, £102 available at Oribe
This unisex gift set is geared towards getting your hair back to prime condition. The Gold Lust Repair & Restore Shampoo rejuvenates hair through its bio-restorative complex, which balances the scalp and strengthens the hair. Followed by the conditioner, which also contains the same blend of cypress, argan and maracuja oils, our hair felt super-hydrated. The final piece of the collection is the nourishing hair oil, infused with a blend of sweet-smelling extracts, this left our hair with a lovely shine.
Photography by Joupin Ghamsari
Editor Jheanelle Feanny