Vingt Sept
GUNNAR delves into the complexities of life, love, and personal growth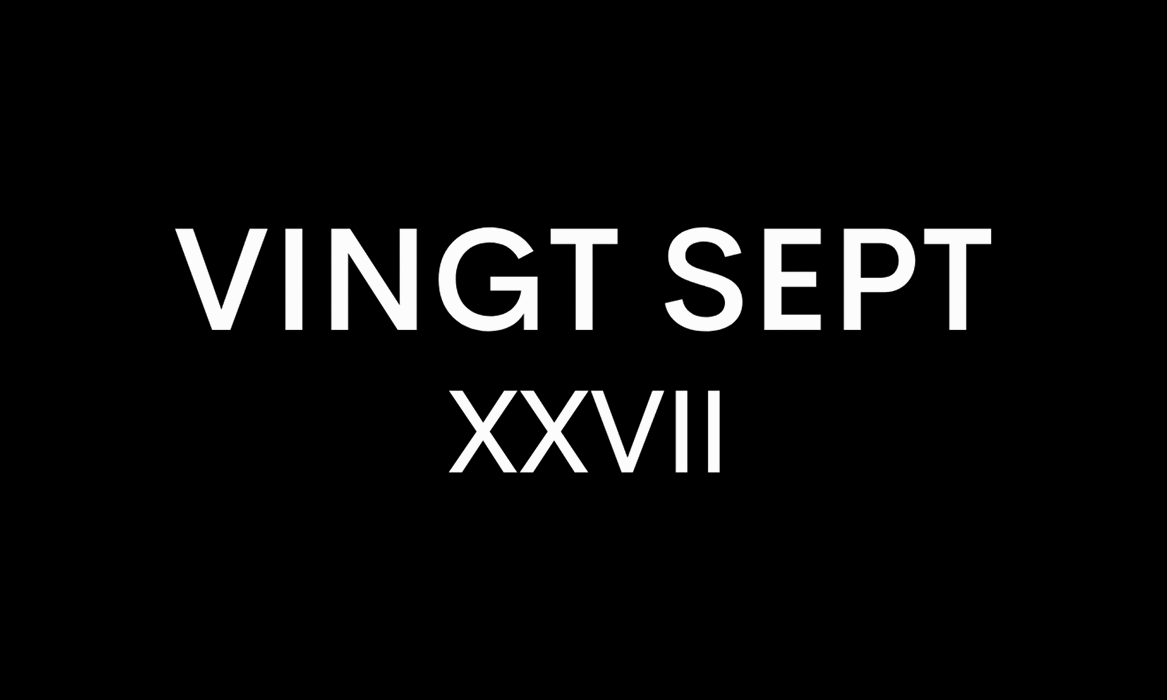 Music
At a time when most individuals his age were still finding their footing, GUNNAR fearlessly embarked on a musical journey that would set him apart from the crowd. His passion for music was ignited at an early age, and he quickly honed his skills as a singer, songwriter, and producer. With an innate ability to evoke raw emotions through his music, GUNNAR has become a force to be reckoned with.
In an exclusive interview, Vingt Sept Magazine had the pleasure of speaking with the immensely talented musician. Despite his young age, GUNNAR has already made a profound impact on the music industry, captivating audiences with his unique sound and storytelling.
How has working in the music industry from such a young age impacted you as an artist in the present?
It's definitely given me a lot of perspective. The music industry is an incredible industry, but it is a very brutal, cutthroat, and tiresome place. I have been fortunate enough to have had amazing people who have been with me from the start, but I also have had to learn that there are a lot of hardships that come with being in this industry. It is a 1% industry and I've found my peace of mind knowing that everyday I wake up and get to do what I'm passionate about, I am winning and in that 1%.
You've been musical from an incredibly young age, are you able to remember the moment you realised you wanted to pursue music as a career?
I have always been passionate about music and have always wanted to play for as long as I can remember… But the true moment of when I realized that this is truly what I am supposed to do, was my first show on my first tour in Seattle at the Neptune theatre. That was the moment I really saw and understood that this is what I need to do for my life.
How important is collaboration in your process as a musician?
Incredible question. It's incredibly important to have collaborators that you trust and can work with and allow into such a personal process. However, it's monumental to make sure that you never allow the project to become more important to anyone else above yourself. It's a fine line of making sure you as the artist are the leader in all fronts, but that you also have people you trust and who make you better.
Can you name three artists who are currently influencing your sound?
Tough to limit to 3…. Miley Cyrus, Bakar, and Morgan Wallen for the songwriting
What does your songwriting process look like, does it vary or do you have a set routine?
It definitely varies. Sometimes I come in with a full idea and concept… sometimes I come in with chords… Sometimes I even come in with other songs that have been inspiring me and I want to make something like it… But it usually always starts with a guitar and a concept.
In terms of artists who are also songwriters, who have you always looked up to?
I mean there are so so many…. Lenny Kravitz, Miley Cyrus, 1975, and Adam Levine has become a big one for me.
We're loving the recent album, Best Mistake, do you have a favourite song on the record or one that has a special place in your heart?
If you asked me this question before the tour, I would have probably said 'They Didn't Tell me', but after being on the road and playing shows and feeling what connected the most… My current favourite from the album is 'One Last Time'. Something about performing that song on tour and seeing how it affected people just re sparked my love for that one.
Can you tell us a bit more about the album and what sounds and themes influenced it?
This album was a departure from what I had done as a younger artist. I wanted to create music that inspired me and that I truly loved, rather than just what I thought people would like the most. With that being the direction, I got to dive into what I love listening to as inspiration. At the time of making this project, a lot of inspiration came from classic rock to 2000's pop rock music. Like I mentioned, Lenny Kravitz, The Raconteurs, Lynyrd Skynyrd, Tom Petty, Arctic Monkeys… a ton.
Do you have an artist who would be your dream collaboration?
Without hesitation it would be Miley Cyrus.
Are there any artists who have influenced your approach to live performance?
Absolutely. Again I would say Miley. I would say the 1975 has recently shown me a lot about a quality show… Bob Marley, Mick Jagger.
What's your favourite song to perform live, and why?
'They Didn't Tell Me'… Our show opener. It just is so impactful especially as the first song and it really shows who GUNNAR is. I also love playing 'Keep You Around' because it was where I would play a guitar solo early in the set.
What's your favourite thing about being on the road?
Meeting new people and seeing new places. I live for it.
Do you have a favourite city to perform in, or a favourite crowd that you've performed to?
Oh god that's an impossible question. Every city from this last tour changed my life and I'll remember them forever. I will say however, I had the most fun personally in Amsterdam. Great place.
When life gets busy do you have any routines or rituals that help you keep your energy up?
Yes. I mix this thing with tea in the morning called Shilajit… It's my secret to staying on top of it and healthy. I also try and workout as much as I can. Lastly, driving is my haven. When I'm driving and just sitting in silence with my own thoughts it gives me my time to really slow down, think and process.
Can you tell us a bit about any projects you've got in the works that you're excited about getting out there?
I'm very excited about getting back to Europe at the top of the year.
Best Mistake is out now
Interview by Gwyneth Green
Editor Jheanelle Feanny