Vingt Sept
Harriet Slater on Pennyworth, True Haunting and Indiana Jones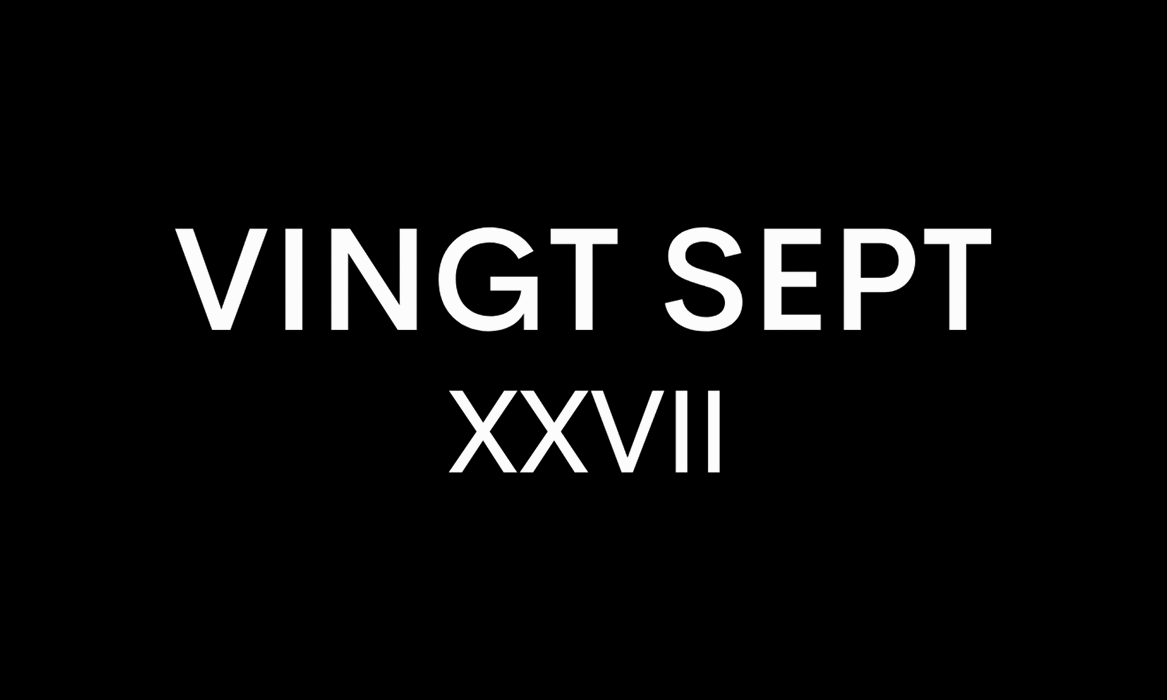 Film
One of the most exciting young actresses to watch right now is Harriet Slater. Starting her career at just six years of age, her passion for acting began, Slater's career started in theatre before moving to TV. She has since established herself as Sandra Onslow in the HBO Max series Pennyworth.
Now about to join the next instalment of the Indiana Jones franchise and true horror story True Haunting, Harriet is clearly a versatile and talented actress with a lot to share. We had the opportunity to sit down with Harriet exploring everything from the beginnings of her craft to what 2023 holds for her.
Dress Zimmerman Earrings Alemais Rings Mejuri Shoes Saint Laurent
Hello Harriet, thank you for being with us today! I'd love to kick things off by asking you about your latest project True Haunting, releasing in early 2023. What's the story about and what is your role in the movie?
Thanks for having me!
It's a horror and is based on the true story of the first televised exorcism, which aired on NBC in 1971. It follows the Becker family, who move into a new home in Chicago and realise pretty quickly that the place is haunted. I play April, the younger sister of Ed Becker, played by Jamie Campbell-Bower. She's a free spirit and a bit of a loose cannon but she's determined to prove to her brother that she can be responsible. She was a lot of fun and her wardrobe was a delight.
Dress Zimmerman Boots Paris Texas
You also recently worked on the third season of the HBO Max series Pennyworth. How has your character, Sandra Onslow, developed throughout the show?
I think she's matured a lot, through her relationship with Alfie and also through general life experience. She's six years older now and in her early twenties, so that's a huge shift. She's perhaps become a little bit hardened because of the way she's been treated in the past – and definitely not as naïve and trusting as she once was, but she comes back stronger this season and really learns to stand up for herself. Sandra's also become hugely successful; she's now a famous pop star storming the charts; and we had a great time recording her single, which was written for the show. She's still got a weak spot for Alfie and I think she probably always will, but she's really grown in assertiveness and her sense of herself and what she's worth. Playing her over the course of the show has kind of been like playing three different people!
Top & Trousers Safiyaa Shoes Emma Hyacinth Earrings Completedworks
You've also joined the cast for the next instalment of the Indiana Jones franchise. That must have been incredible! How are you finding the spotlight that comes with working on such a huge, renowned project?
That job was so exciting. I have a small role in the film, but it was such an incredible experience working on a set of that size, with Harrison Ford and James Mangold and being part of a franchise that's so well known, so beloved and means so much to so many people. I felt truly honoured.
Dress Preen By Thornton Bregazzi Necklaces Kirstie Le Marque
Cinema or theatre: do you have one you favour more, and why?
They're so different and I appreciate them for different reasons. A couple of years ago I probably would have said that I preferred theatre because that was my entire background – it was my first love and the majority of my drama school training was for the stage. But having worked predominantly on screen more recently, I've learned and gained so much and I love the fact that the work is immortalised. There's beauty in the fleeting nature of theatre, but it also makes it less accessible. Having said that, nothing compares to the buzz that comes with live performance – the relationship you share with the audience each night and the immediacy of their response. That energy is electrifying and terrifying and kind of addictive! I'd love to return to the stage soon because it's been a minute and I really do miss it.
Suit The Deck London Earrings SO-LE Studio Ring Mejuri Shoes Malone Souliers
Do you have a dream role or collaboration?
I'd love to work with Greta Gerwig. Wouldn't we all? I'm a huge fan of hers. And Luca Guadagnino. I'm excited to see Bones and All this month. I think I'll be happy as long as there's variety in the characters and in the genres of the work that I'm lucky enough to be involved with. The time periods too… Something medieval would be a dream. I'd love to give Lady Macbeth a go one day.
Full Look Huishan Zhang Boots Malone Souliers Necklace Saint Laurent at 4Element.co.uk
In terms of theatre and/or film, what story inspired you as a young actor and why?
All my favourite films and books growing up had red-headed female protagonists. The Wizard of Oz is the first film I ever remember watching. I was four years old and it fully captured my imagination. Lindsay Lohan was a big influence for me, and hearing the story of how Kate Winslet fought for her role in Titanic totally inspired me as a young actor.
Dress Zimmerman Earrings Alemais Rings Mejuri Shoes Saint Laurent
I've always been drawn mostly to stories that explore the relationships between people and the intricacies and complexities of what it means to be human. It fascinates me that we're all so different and yet at the same time, there are these elements of human nature that we all share – needs and desires and fears that are largely universal. I think art has the potential to be hugely powerful in that it can enable us to understand people better and understand lives and situations other than our own. It can make us more empathetic in that way and bring us closer together, which I think we probably need now more than ever.
Beyond the incredible work you've got in the pipeline, what's next for Harriet Slater?
I'm currently shooting another horror! It's called Horrorscope and it's about a bunch of college kids who get their horoscopes read and start dying in ways connected to their readings. It's such a pleasure being back in Serbia, which is where we shot True Haunting as well. It's starting to feel like a second home. And I couldn't have asked for a better team to work with on this one – we're having a blast. Keep an eye out for it next year!
Trench VASKA via cultmia.com Shoes NEOUS Jewellery Deborah Blyth
Photographer Andy Hoang
Fashion Editor & Producer Harriet Nicolson
Fashion Assistance Jo Brito
Hair by Sophie Sugarman using GHD hair and Ouai
MUA Brooke Simons using Charlotte Tilbury
Words by Anna Quirino
Editor Jheanelle Feanny