Vingt Sept
Hart Shoreditch Hotel London: The City's New Fashion Spot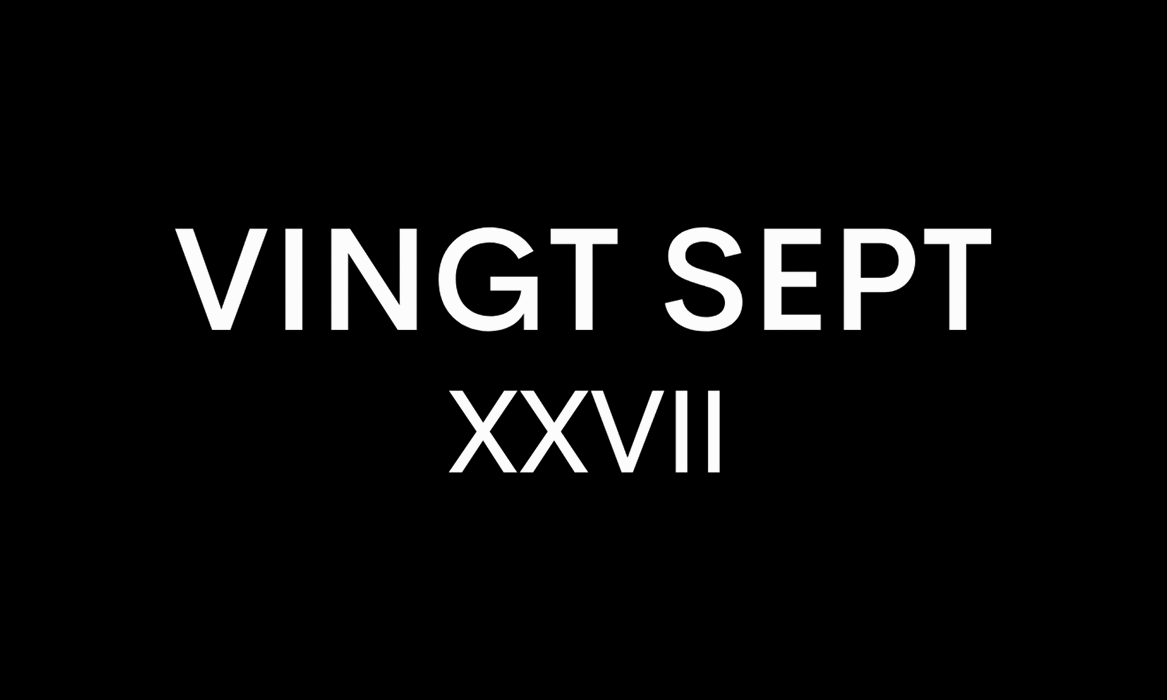 Travel & Lifestyle
Groove is in the heart... or Hart, rather? As hipster East London has a new spot in town.
The city's creative melting pot, ten years ago, was a place where magazines envisioned the world's next trend, where record labels (still in existence today) responsible for launching iconic bands like The Cribs were in abundance, and the underground club scene pulled in an eclectic crowd every weekend. The area, familiar for its silicon roundabout, bright lights and brimming fashion design scene, has now welcomed Hart Shoreditch Hotel.
Shoreditch and Hoxton today still brim with those drivers, but have matured like a fine wine over the years. This is clear from the arrival of big-name hotels such as Mondrian opening a stone's throw from Hart Shoreditch. Ever the explorers, we were eager to find out whether this new hot spot could possibly be East London's most fashionable hotel, and luckily it ticked many boxes.
The 126-room Hart Shoreditch Hotel is a rambunctious combination of stylish and edgy design and sits on iconic Great Eastern Street. Shaking up the neighbourhood following its pandemic opening, the hotel (under Curio Collection by Hilton) mixes high-brow interiors with a little unexpected history.
Location/Background
Located on iconic 61-67 Great Eastern Street, the redesigned former Victorian warehouses pay homage to its industrial roots.
The remodel, led by 5plus architects, boasts stunning heritage aspects on the frontage and a contemporary and swanky feel inside.
The location itself is central to the area's majesty, being a stone's throw from Old Street, eponymous Columbia Road, a seven-minute walk from bustling Brick Lane, and a ten-minute hop and a skip to Liverpool Street. It's the perfect escape for those preferring buzz and atmosphere of the east right on their doorstep.
Inside is a calmer affair, where interiors led by Fabled Studio offer a slice of tranquillity and pay respect to the building's history. On entry, guests are welcomed by an iron sculpture, vegetation and a striking boxed Edison chandelier.
The nondescript check-in desk is light and airy and sits opposite a grand mahogany table filled with creatives catching up on their day or perhaps writing their next novel. Less hipster and more calm and artsy the plush velvet interiors in the lounge area are heightened by texture and chromatic touches.
Washed cement ceilings and ceiling-to-floor windows (with chrome detailing) flood the lobby with natural light.
The Mostrador bar that leads from the reception also reflects past industries including its weaver and tannery origins, intertwining leather sofas and accessories with marbled curved consoles and pattern rugs.
Cabinets are plenty as are shelves - as you're greeted with an array of antiquities by the elevators glistening with literature, glassware, records and magnifying glasses.
Bringing a little middle eastern flavour, the team has featured some cultural details within the lobby with respect to the current owner's roots. It's difficult to miss the striking rendered geometric patterns (used to adorn citadels, mosques and mausoleums) seen in Dubai and now Hart Shoreditch.
Rooms
There's a continuation of the communal area themes, with rooms inspired by the building and areas' past industries. Further mixing minimalism and chromatism, guests are welcomed by brass fixtures, white-rendered wall textures and colourful flat-weave carpets. The leather headboard of the comfy and generously sized bed is a tech lovers' dream, laden with smart sockets and reading lights.
A Marshall stereo displays a nod to the area's bustling music scene; while brass art deco style mirrors with geometric detailing add warmth on either side of the bed.
The bathroom continues this theme with the inclusion of a vast marble console, double walk-in rainfall shower and gold fixtures.
Dining
Opening in December 2022 and led by world-renowned chef Fernando Trocca, guests can experience the intense flavours of Argentinian cuisine at Mostrador. The dreamy restaurant permits one immersion into a picturesque garden where giant trees and hanging installations make for an intimate fine dining experience.
Trocca, from Buenos Aires, opened Mostrador in NYC's Tribeca and we were pleased to see it is now at Hart Shoreditch. Known for using high-grade ingredients and stylishly presenting dishes, guests can expect to enjoy an array of South American flavours.
Star dishes include the zestful yet delicate Orkney scallops or the punchy ham hock and manchego croquettes finished with truffle for starters.
For mains, the succulent Hereford lamb rump is a playful take on the English roast, with eloquently presented lamb-fat carrot, sour gooseberry and the classic mint sauce accompanying the colourful dish.
For those a little daring, experience Trocca's famed open fire-cooked Cumbrian pork chop; so delicate, tender and seasoned it will convert any sceptic of the pork chop!
For dessert, we enjoyed choco torta - a rich and dreamy chocolate affair balanced with the surprising addition of Miso ice cream. The combination of flavours blends synchronously for an otherwise overpowering dish.
For drinks, enjoy a classic twist on the espresso martini, made from cacao, or perhaps a delicious and bold Pinot Noir by Bodega Luigi Bosca.
Other amenities include conference rooms, a gym with treadmills and weight training apparatus, and seamless service.
For more information visit Hart Shoreditch Hotel London, Curio Collection by Hilton
Address: 61 - 67 Great Eastern St, London EC2A 3HU
Phone: 020 3995 3655
Words by Jheanelle Feanny