Vingt Sept
Hotel Café Royal: London's Original Art Hotel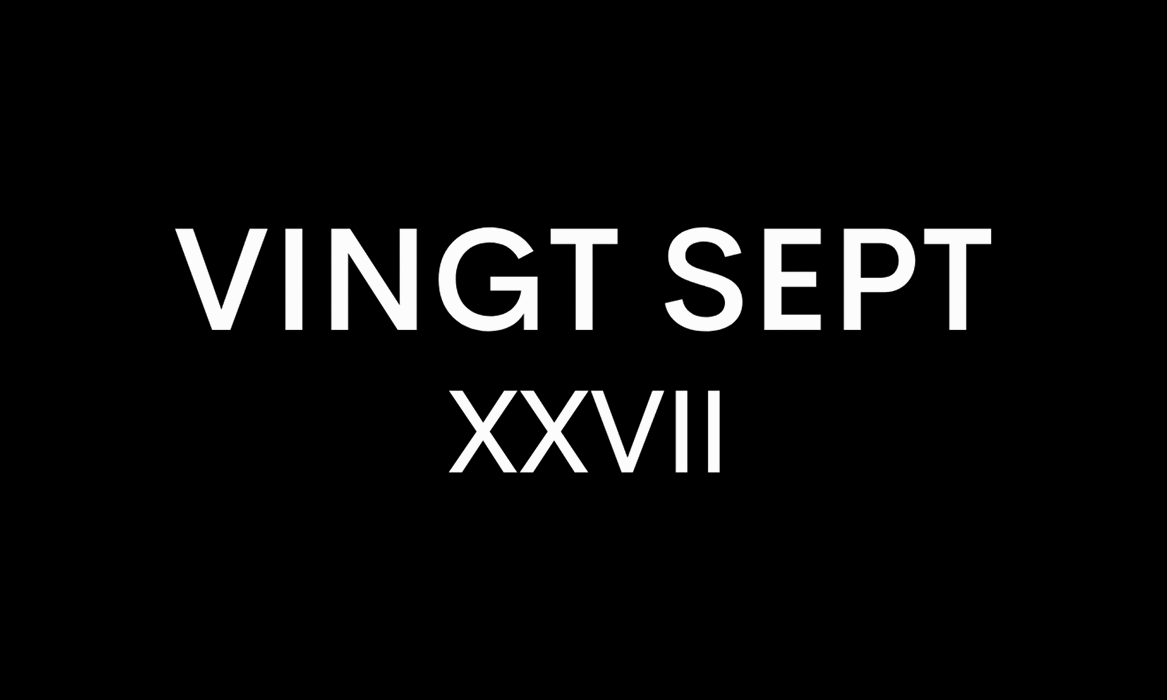 Travel & Lifestyle
Image courtesy of Hotel Café Royal
Hotel Café Royal is more of an institution than a place to rest. The history-seeping building (part of The Set Hotels) is nestled on a quiet corner of Air Street yet steps away from Regent Street's hustle and bustle.
Although the sophisticated hotel has been at its location for over 157 years, it doesn't present the stuffy environment one may expect from a five-star hotel; in fact, the team behind it effortlessly combine modernity with its iconic story and antiquities.
The Grade II-listed hotel, once known for soirees attended by high society guests, has an interesting back story. It begins with founder and entrepreneur Daniel Nicols Thévenon and his wife Célestine, whose initials appear on stained glass windows and are gilded on railings around the hotel. The couple fled France in 1863 from bankruptcy and, within two years, opened the historic five-star hotel.
Loved by Princess Diana (whose replica tiara sits outside the Célestine suites), Oscar Wilde, Elizabeth Taylor, Mick Jagger, David Bowie and more, the hotel holds a treasure trove of secrets behind its doors. In fact, it was here in 1973 where Bowie bid farewell to alter-ego Ziggy Stardust, with an infamous last supper amongst industry elites, these included Paul McCartney and Lou Reed. Today Bowie lives on in the dedicated Ziggy's bar (due to hopefully reopen soon), a room where guests could enjoy high-brow Bowie-inspired cocktails amongst eclectic décor in the evening. For those travelling with kids, the hotel has one of the most unconventional yet lavish kid's clubs during the day.
History/Background
Hotel Café Royal, despite being one of the city's oldest hotels, continues to hold those secrets and charismatic features loved by its guests today. Still, instead of solely focusing on the history, the dwelling has indeed stepped into the future, ensuring guests appreciate the splendour and feel comfortable enough with a plethora of amenities and modern design elements.
For example, guests are greeted on arrival by a 700-pound Murano glass chandelier by Vitosi (who has over 500 years of Murano glass history), led by Piero Lissoni, whose work includes the expansion of Teatro Nazionale in Milan and Jerusalem's historic David Citadel Hotel. The precociously hand-linked prize by Vitosi's mastermind Lissoni is sure to make anyone stop in their tracks; having taken six months to install and requiring three months to clean carefully, the showstopper is genuinely a piece of art.
Decor
Restoring listed buildings is always a challenge, particularly when trying to balance retaining its fascinating history with the modernity most staycationers seek. However, feeling less miniature museum and more of a palace, this has been effortlessly achieved, perhaps in part due to the alliance of D Chipperfield Architects and Vitosi with a little sprinkle of personality from the hotel's MD Guillaume Marly.
Blending classic with contemporary, the lobby and communal areas are warm, where refashioned Giallo Sienna marble adds a little light to otherwise dramatic furnishing. Handpicked by Marly himself, Assouline books are carefully placed in key areas and on ultra-modern bookcases next to artefacts.
Combining three separate structures into a luxury hotel, historical features, rooms and artefacts, including original gilded lifts, are retained and integrated with the new.
The old includes the grand Pompadour Room (on the 2nd floor), the Banquet Hall and communal areas with a grand staircase. Elements from the Rococo period are restored to their former grandeur and seen on fountains, sculptures and stairs, adding a mythological aspect to the hotel. The older parts of Hotel Café Royal continue a theatrical theme with scrolling and trompe-l'œil frescoes to awaken the eyes.
Room
There are 160 spacious guest rooms and five luxury suites.
The rooms and main corridors leading to them speak of a different affair bringing you back to present day. Staying in the junior suite, a whopping 600 sq feet, rusticated Portland stone paired with parquet flooring adds warmth and colour to the minimalism seen throughout the suite.
The lounge area is spacious, where Marmonia plasterwork is given a lift with a pastel leather sofa and quintessential artwork. Some innovative technology lies in each room, such as an electronic keypad controlling room functions and apparatus, including the curtains further revealing Regents Street's splendour.
Stepping into the future with a new cool feature is the Bang & Olufsen entertainment system, where you control your TV's preferred position. In addition, the lounge area includes a spacious desk and leads to a generous mini-bar filled with a variety of premium beverages and a roomy wardrobe.
The contemporary Carrara marble bathroom with double console, TV and influencer mirror is perfect for getting ready for a night in the city. The bathtub (carved - from a single piece of marble) lies beside an entrance to a private hammam-style wet room. With a rainfall shower and Diptyque toiletries - it's the perfect sanctuary for relaxation after a heavy shopping day.
Amenities
Other amenities include the basement level Akasha spa, housing an 18-metre pool and hydro pools for those seeking indulgence. In addition, the spa has an array of luxury products, including Swiss skincare and fragrance experts Valmont - an exclusive brand that traditionally work with very few spas across the world.
Other areas include the Green Bar. The bar is transformed each season and has even had an array of spring animals for guests to interact with during Easter. On this occasion, the theme sponsored by Glenfiddich was "Escape to the Valley of the Deer".
The library leading to the lifts at the entrance of Cake and Bubbles is reminiscent of a fashion museum filled with iconic vintage pieces, including a dazzling pair of Dorothy/Oz style Jimmy Choos.
Cakes and Bubbles
Devised by renowned pastry chef Albert Adrià and sponsored by Veuve Cliquot, Cakes and Bubbles is a portal to one's inner child when experiencing the chef's sweet and savoury creations. Adrià, voted The World's Best Pastry Chef (by The World's 50 Best Restaurants) and who features on Netflix's Chef's Table, desired to open a dessert-only venue inspired by "La Dolça", and Cakes and Bubbles continues to maintain the mystique since its opening in 2016.
Perfectly paired with a glass of champagne or a vintage Charles Heidsieck Blanc de Blanc, recommendations include the tender pan-seared scallops with salty chicken crackling, oyster mushrooms, celeriac puree and black truffle.
For land, try the succulent 28-day dry-aged Rib Eye, accompanied by king oyster mushrooms and gremolata for heightened flavour.
The pièce de résistance is undoubtedly Albert's curated afternoon tea, filled with an array of Avante-Garde delights. Gems include the Golden Egg, Adrià's famed Crispy Air Pancake and the Beauty and the Beast-inspired delight, The Rose - a mouth-watering infusion of lychee, raspberry and rosewater.
For further information please visit Hotel Café Royal
Hotel Café Royal
Address: 10 Air St, London W1B 4DY
Phone: 020 7406 3333
Words & Photography by Jheanelle Feanny