Vingt Sept
Hotel Lumen & Clorofila: Lisbon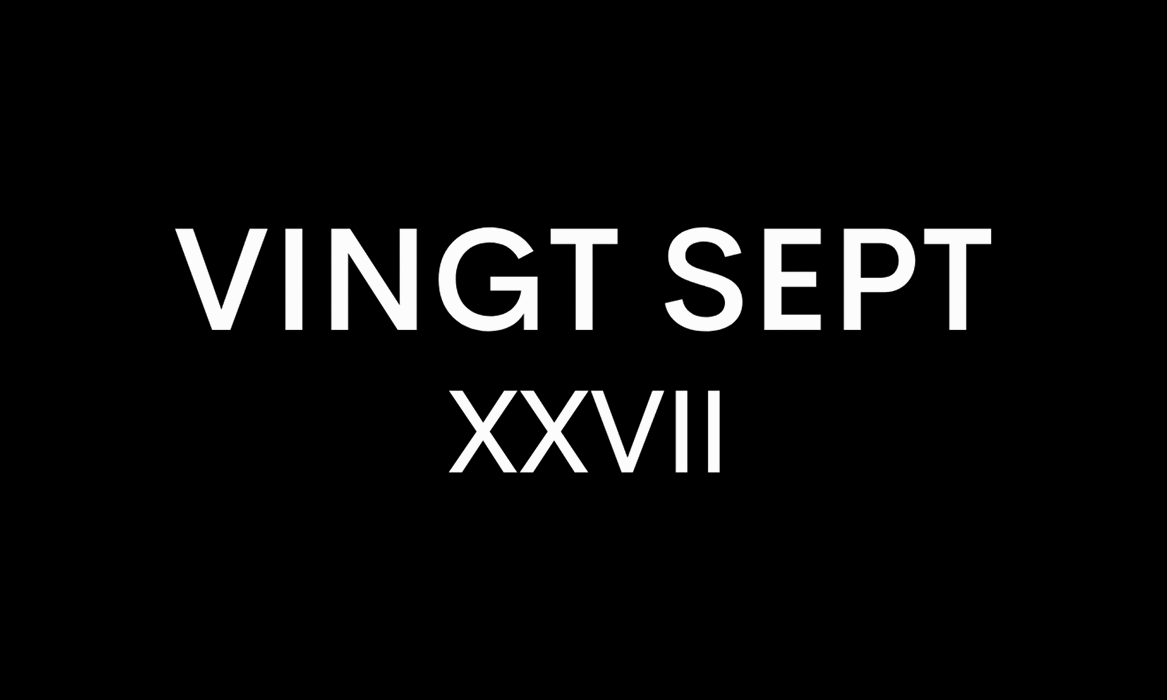 Travel
A new hotel doesn't often open in Lisbon, so we were intrigued to find out everything about the Lumen Lisboa Hotel, which opened just four short months ago. The word lumen translates to light which is what everyone needs a little of right now. There is, however, more to the name than meets the eye.
Tucked away in the neighbourhood of Picoas, it takes a mere 10-15 minutes from Lisbon Airport to reach here. The hotel boasts an expansive glass exterior with modern interiors, including fresh, natural wood walls to complement classical minimalist furniture.
The hotel is within walking distance to Lisbon's most exclusive shopping district, Avenida da Liberdade, where you will find luxury fashion maisons including Prada, Gucci, Versace, and Zadig & Voltaire, amongst others. Conveniently, it is also directly opposite a metro station for those wanting to further explore, as well as providing a base to discover the centre of Lisbon.
The Lumen Lisboa Hotel is a perfect spot for travellers wanting some peace and tranquillity away from the bustle of the busy city centre yet remaining within its reach. The area is home to a mixture of older Portuguese residents and younger professionals, perhaps due to its quaint, beautiful buildings yet proximity to the city centre.
Architect Frederico Valsassina is the mastermind behind the hotel's design. Stripping the building back to its original foundations and creating an entirely new structure with contemporary yet natural tones and furnishings, which brings an element of nature and sustainability to the hotel. Only select materials were used in the redevelopment, these included washed concrete painted in earthly tones to ensure that the building's innate beauty was maintained as a focus throughout.
Oozing modernity and focusing on conveying Lisbon's famed daylight, the design creates a vantage point of luminosity within the various spaces of the hotel. Exaggerated ultra-modern lines and floor to ceiling windows ensure that each carefully constructed area exudes a constant presence of natural light. This well-designed feature can ward off seasonal depression and boost Vitamin D, which helps prevent and reduce various health concerns including heart disease and improve sleep patterns.
Interior designers Nuno Gusmão and Barbara Neto continue to reference the city's light as the central theme for communal areas and rooms. Playing on the sun's cycles, the duo focuses on the tones of sunlight at both dawn and dusk, otherwise known as the golden and twilight hours. This is depicted in the halls and individual rooms, where rich colours such as garnet red, unique golds and sandstone orange are used.
There are a total of 160 rooms spread over six floors which are themed to reflect each tone of sunlight. Of those, 140 are deluxe suites. The remaining rooms are a combination of family, executive and master suites catering to each traveller's needs and comfort styles, including those on business trips.
The floor to ceiling windows continue throughout the rooms and offer views of the Japanese-style courtyard, complete with a modern koi pond and the hotel's spectacular evening light show. Natural light floods each room, and they are decorated with modern-contemporary interiors. Oak furniture further highlights the spaciousness of the rooms where you will expect to find a minibar, generous storage, a workstation, and a console.
The designers have incorporated clever design functions and mod-cons to help with the functionality of each room; a tablet for guests to interact with staff with ease, a state-of-the-art smart television, and ample charging points, including USB connectors. A show-stopping mirrored glass divider lies as the room's main feature. Each room is spacious and designed to provide a home from home experience.
The bathroom suites are bright and airy, with a double console and walk-in rainfall shower. Natural luxury toiletries from Lisbon beauty brand Benamôr are throughout the modern and spacious suite.
The photosynthesis courtyard is another prominent feature of the property, where guests feel immediately transported to Asia. Connecting with nature and fluttering ivy, the open-air setting is peaceful and accessible throughout the day and evening. The wooden decked area is perfect for guests wanting to relax with a drink or perhaps a book following a busy day exploring the capital. It is also where the light show takes place each evening, where guests can enjoy an immersive 3D experience of video-mapped imagery and sound encapsulating the history and beauty of Lisbon. The show, directed by Cláudia Martins and Rafael Carriço, combines technology and architecture and lasts for 15-minutes.
Other amenities include the bar/lounge area, the restaurant Clorofila where breakfast is served daily, a rooftop pool and ample conference rooms for those on business.
Dining
Tucked away on the ground floor lies the new and spacious Clorofila restaurant within the Lumen Hotel Lisboa. The restaurant opened over the summer and is led by Portuguese chef Celso Dias. It offers a fine dining experience reinventing classic Portuguese dishes to tantalise the palate.
Clorofila is relaxed and unpretentious yet sophisticated in design. Expect to stumble across modern, contemporary furniture from Branca, designed by Lisbon-based designer Marco Sousa Santos further accentuating the relaxed atmosphere.
Recommendations
For starters, try the basket of bread which includes a seeded loaf made with spinach to provide a light and airy texture. The crispy onion rings complemented with an array of dips including a vibrant curry are also a must.
The smoked cod with bell peppers will also exhilarate your tastebuds. This modern take on the traditional dish is prepared over 48-hours, where the cod is bathed in water to allow the natural flavours to intensify. Following this preparation, the cod is then smoked, a popular process celebrated within Portuguese cooking. The smokiness of the cod is balanced with the sweet bell peppers and pickled beetroot.
Langoustine Bisque with Shrimp
Beautifully presented on Vista Alegre china, the shrimp is tender yet flavoursome, and langoustine delightful in this modern creamy and light bisque. The garlic, lemon and tomato cut through the fish stock to bring an element of excitement that is perfect for seafood lovers.
Sliders
An exciting and modern take on traditional sliders is introduced at Clorofila, where the dish is presented with a combination of shrimp and langoustine patties, finished with garlic butter.
The buns are made using Clorofila's signature recipe, which incorporates spinach to create a light and airy brioche type bun that works well with the succulent filling. The dish, accompanied by sauteed skin of carrot and coriander, is eloquently presented and innovative.
Chef Celso Dias maintains an ethos of sustainability, choosing to incorporate ingredients, such as carrot skins, that would usually be discarded. It is suggested to pair the sliders with the langoustine bisque. The sliders are also finished with an edible flower and are highly recommended.
Seared Tuna
The locally sourced tuna is served rare with an olive oil sauce and complemented with coriander, carrot and pickled cabbage. This well-seasoned cut is delicious, meaty and lightly seared to perfection.
Fig Tart with Cheese Ice-Cream
A modern twist on a classic dish is the fig tart, which is flavoursome and presented with fresh puff pastry and finished with cinnamon to unify the ingredients. The ice cream is surprisingly not overpowering, and the cheese is subtle in this rich and creamy dish.
Lumen Hotel & Lisbon Light Show and Clorofila Restaurant
R. Sousa Martins nº 20, 1050-217 Lisboa, Portugal
Phone +351 21 054 7410
For further information, visit HERE
Words by Jheanelle Feanny