Vingt Sept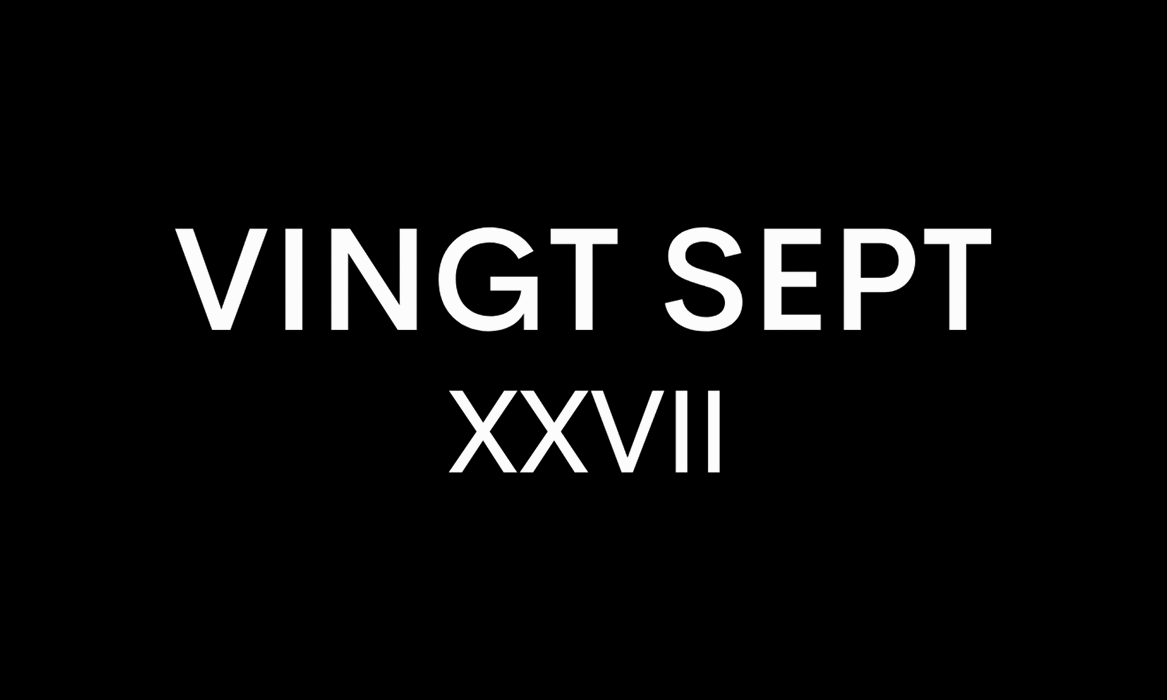 Lifestyle
Hoxton East London is notorious for good vibes, graffiti and the best nightclubs; however, one power couple were secretly behind the movement before Hoxton catapulted as one of London's trendiest areas. Gerry Calabrese was the mastermind behind the coveted club Hoxton Pony and is the founder and CEO of the ever-stylish Hoxton Spirits.
If you work in fashion or music, you will notice many an A-List event serving up Hoxton Spirit's delicious botanical-infused drinks, but we were more intrigued by the story behind the brand.
With Gerry's wife (model and actress) Kim-Michelle Timpson and their gorgeous son Junior, the incredible power couple we dub the 'King & Queen of Hoxton' sat down with Vingt Sept Magazine. Giving us a peek into their unique story and what the future holds for one of the fastest-growing drinks brands in the UK.
Suit Stylists Archive Earrings & Ring EL HYAT Shoes PIAGETTI Necklace Zeemou Zeng
How did Hoxton Spirits start?
The idea for Hoxton Spirits was born in 2008 when I launched The Hoxton Pony. At the time, we had the most extensive range of gins in any one establishment in the country. I remember looking at all these 'cool kids' at the bar and thinking there was an opportunity to create a spirits brand for young people. Initially, I envisaged just selling it at the Pony, but the brand took on a life of its own. By 2021, I had a wife and a new baby, and we were in the middle of a pandemic. I had decided to leave the bar business, and my wife, Kim, turned around and said that Hoxton was our passion and our future, and I knew it was time to find investors to take the business to the next level.
Describe Hoxton Spirits in 3 words.
Disrupt. Innovative. Challenging.
You come from a family of cocktail extraordinaires; when did you realise you had the same passion for this?
At fourteen years old, I did some work experience at a 5-star hotel with my dad. I fell in love with making an honest pound. I loved watching my dad, who was always immaculately turned out in his tux, making people happy with his beautiful drinks, working the room, lighting people's cigarettes with his DuPont lighter and just owning the space. I learned that being great at what you do is all about your personality and charm. What he's achieved since leaving Italy is such an inspiration to me. So I left school and continued working at The Lanesborough Hotel. I started as a pot wash and went through the hotel in various departments before graduating to the front of the house. I still have my first 100-hour week paycheck.
Both wear Jumper and Jeans by Hoxton Spirits and Footwear by Nike
However, it was the moment that I walked into LAB Bar with House music playing, bartenders with tattoos flaring bottles and chatting with girls; I just thought, "this is a bit of me!". At that point, I took a job as a bar back and trained under the Porn Star Martini creator and legend Douglas Ankrah - who is sadly no longer with us - and started earning my stripes.
What do you think sets Hoxton Spirits apart from the competition?
Gerry: The ambition is to create a Hoxton spirit for every palate, bringing people together through celebration and flavour. We have a growing portfolio of flavoured spirits that are all made using natural fruit, which makes for banging-tasting drinks - even if I say so myself!
Kim: At its heart, though, Hoxton Spirits is a lifestyle brand that embodies the East End and its diverse, warm and creative community; but it also represents us as brand owners, our friends, our values and those who inspire us. We are determined to stay true to this, so however big we grow, we want our brand to remain authentic by aligning with the causes, people, and places we care about most.
Gerry wears Jacket Stylist's Archive Trousers Reiss Shoes Nike Watch Dunhill Ring Missoma Kim wears Elkanah Shirts & Shorts Maison Bent Necklace & Ring Zeemou Zeng Earrings EL HYAT Bracelet Opes Robur Shoes Jimmy Choo
Kim, you've been instrumental in creating the look and feel of the brand. Tell us more.
Kim: I was born in East London before my family relocated to the North-West. I moved back to London at nineteen and ended up working and socialising in the West End. When I met Gerry, he reintroduced me to my East End roots! Finally, I felt free to be the most authentic version of myself. I wasn't meant to care about what brand I was wearing, if I went on a night out in heels or trainers, if people would stare at me if I wore my ginger afro out, or whether people would perceive me as black or white. I now felt that I had found my tribe; a non-judgemental, supportive community of creative, liberal thinkers. So with all that, when Gerry told me that he wanted his brand to communicate the essence of the East End, I made it my mission to reflect and bottle up my new feeling of freedom and joy!
When you think of typical gin botanicals, coconut is pretty unique!
Gerry: I wanted to create a gin that ultimately broke the mould of what people perceived gin could be. What better way to do that than to stick coconut in it? I also wanted to create a flavour profile that was less stuffy and easily mixable with all sorts of drinks, from coca-cola to pineapple juice to tonic. It's mad how people who don't usually drink gin or even like coconut love Hoxton. I have converted a lot of people!
Do you have any other interesting new spirits on the horizon?
Gerry: It's actually a really exciting time for us. We have three new products launching before the end of the year, including two more gins! So I can't say too much but watch this space.
Gerry wears Suit Stephen Williams Shirt Ted Baker Ring Missoma Shoes Nike Watch UBoat Kim wears Suit Stylists Archive Earrings EL HYAT Jewellery Zeemou Zeng Shoes Jimmy Choo
You've been in the industry for so long and were among the first to infuse gin with botanicals. What changes have you enjoyed seeing the most, and the ones you wish to get rid of?
Gerry: It's much harder for good brands to get airtime with consumers, especially if there's no social media influencer or celebrity programme in place. The market is really determined by customer demand. I wouldn't want to get rid of anything, though. It's good for things to evolve and change. That was my argument from the start. People said I was pushing the category too far by infusing such big flavours with gin; now, flavoured gins are holding up the category.
What are the biggest challenges facing Hoxton Spirits at the moment, and how are you overcoming them?
Gerry: There are glass shortages and logistical issues caused by Covid, Brexit and the war in Ukraine. How are we overcoming the challenges? With great difficulty! I have a great team, and we are always thinking creatively. I am a firm believer that nothing is insurmountable.
Have you had any pinch-me moments? If so, can you let us know what they were?
Gerry: It's really strange as even after ten years and having distribution all over the UK, I still get a buzz out of seeing a bottle of Hoxton behind a bar in a restaurant in Cornwall or a leisure centre in Liverpool (that was weird!) or a pub in Norwich or a bar in Stirling, I still think to myself, "Wow, I did that!"
Elkanah Shirts & Shorts Maison Bent Necklace & Ring Zeemou Zeng Earrings EL HYAT Bracelet Opes Robur Shoes Jimmy Choo
What is the next big trend to look out for in the drinks and spirits industry?
Gerry: The younger generation is led by flavours and brand values, not categories. We will see more evolution in flavour exploration and botanicals in spirits that you wouldn't usually put together.
What would it be if you could change one thing about the drinks and spirits industry?
Gerry: People of colour and women are still significantly underrepresented, and big money still dominates. I'd make it easier for smaller innovative brands to have access to capital.
A Piña Colada is a personal guilty pleasure of mine, and it was great to be able to use your gin in a recipe to create a newer recipe and take on the original. What are your guilty pleasure cocktails?
Gerry: Frozen strawberry daiquiris on a beach, preferably in Ibiza!
Kim: I must admit I love our frozen Gincoladas. We served them from our Boozy Bangers at festivals all summer, and I enjoyed more than my fair share!
What does the future hold for Hoxton Spirits?
Gerry: World domination! Haha. An expression in every spirit category and opening in international markets. We are poised to launch Hoxton Spirits into six new markets over the next six months, including the Caribbean, South East Asia, Italy, the Greek Islands and Spain, and the Balearics.
Kim wear Top Helmut Lang Shorts Levi's Shoes Fashion Crossover London Earrings Zeemou Zeng Bracelet Missoma Gerry wears Tee Stylist's Archive Trousers Calvin Klein Boots Tom Ford Watch U-Boat Ring William Cheshire Bespoke Junior wears Kilt The Scotland Kilt Company Shoes Nike Jordan 1Mid SE
Anything else you can reveal, Kim?
Kim: I am super excited as we will be moving into our new HQ in the heart of Shoreditch very soon, where we plan to bring our Hoxton tribe together with brand collaborations, parties, tasting sessions and community events. Our first event was the Hoxton Halloween party. Watch this space!
We will have an influencers lounge, a content creation studio, and a fantastic bar area, of course! We will also launch a luxury streetwear diffusion line to include sweatshirts, hoodies, T-Shirts and recycled one-off denim pieces.
We've had a really successful festival season this summer, including a partnership with KrankBrother. This fantastic series included two Shoreditch Street Parties and a Finsbury Park series. The headliners included Peggy Gou, Solomun and Idris Elba, with the final event at Beckenham Place Park, where Black Coffee closed out our summer. We used these festivals to test the market with our Hoxton apparel, and the response was overwhelming, so we now have a waitlist for our luxury streetwear diffusion line, which will feature sweatshirts, hoodies, T-Shirts and sustainable one-off denim pieces.
Finally, You have had a hectic year since the investment. How do you juggle running a growing company together and having a toddler? Any advice for couples?
Gerry: I'm not going to say it's easy. We struggle. Our work/life balance is completely off-kilter at the moment – but I guess that is to be expected in the first year after investment and in a very volatile market. You must keep working hard on communication and compassion, as we are both tired and stressed. In the end, though, we love working together and love each other, so it's finding ways to remember that, even when things don't go to plan.
Kim: Some days, I think we are crazy doing this, as Hoxton is all consuming these days, and I wouldn't say I like missing time with our son Junior, but then I remember that everything we are working so hard for is for his future. There's also something very exciting and satisfying about waking up each morning and working with your partner to build your dreams. This gets us both through the hardest of days!
Photographer Oda Eide
Fashion Cee Cee O'Neal
HMUA Kash Ali
Assistant David Brivinskas
Editors & Interview Jheanelle Feanny & Timothy Yu
Special Thanks to The Mondrian Shoreditch, The Curtain Club, and Rose Bar & Lounge
Food & Lifestyle Editor Tim Yu has created three unique cocktails using Hoxton Spirits to celebrate Christmas. They're easy to make and perfect for the festive season!
Banana Rum Espresso Martini
Two parts Banana Rum
One-part Coffee Liqueur
One part espresso cooled and sweetened to taste
Coffee beans for dressing if desired
Directions: Pour the Rum, Coffee Liqueur and Espresso into a shaker over ice, shake well and serve in a chilled martini glass. Optional coffee beans for dressing.
Coconut and Grapefruit Pina Colada
Two parts Coconut and Grapefruit gin
Two parts coconut water
One part pineapple juice
Maraschino Cherry and a teaspoon of syrup for dressing
Directions: Pour gin, coconut water and pineapple juice into a shaker over ice, shake well and serve to chilled highball or hurricane glass. Gently drop maraschino cherry and drizzle syrup to settle at the bottom.
Pink Gin 75
Two parts Pink Gin
One part lemon juice
Sugar syrup to sweeten to taste
Champagne or prosecco to taste (prosecco will add a sweeter flavour compared to drier champagne)
Lemon peel strip reserved for a twist
Directions:
Make a simple sugar syrup by combining 100g caster sugar with 50ml of water and shaking until dissolved.

Add two parts pink gin to 1 part freshly squeezed lemon juice, reserving a strip of lemon peel for a twist at the end.

Add sugar syrup to taste, and shake well over ice.

Pour into a champagne flute or a highball glass and top with champagne or prosecco; finish by rubbing the lemon peel around the rim of the glass and garnish with a twist.
For more information and events on Hoxton Spirits visit HERE