Vingt Sept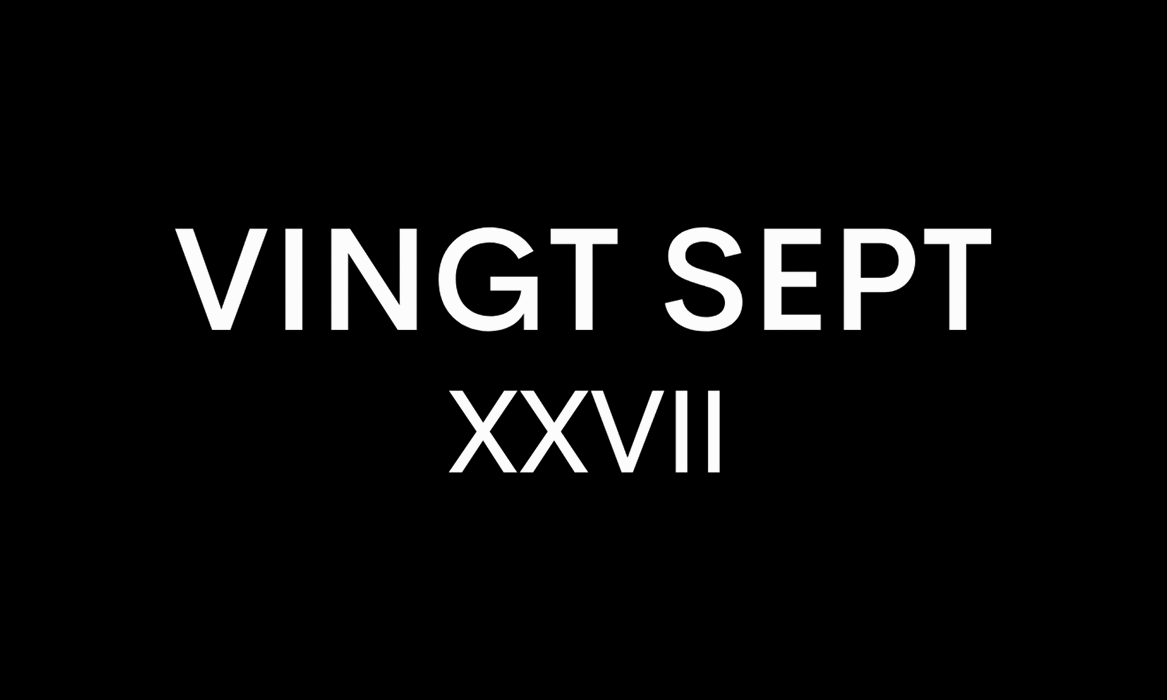 I am the American Dream
Every great fashion icon has a store that made her that way; Holly Golightly had Tiffany's, Blair Waldorf had Henri Bendel, and Paris Hilton had Kitson, the LA-based boutique that has gone down in recent history as "the place" of 00's celebrities (and their breakdowns). As synonymous with Paris, Britney, and Lindsey as it was with graphic tees and belt-length skirts, Kitson was iconographic of the first generation of do-nothing-celebrities and party girls everywhere. It wasn't just a store; it represented a lifestyle.
Kitson was the backdrop for celebrity melodrama. In 2008, Britney Spears showed up to the store at 2am on a Tuesday – trouserless and speaking with a fake British accent – to try on hats mid-breakdown; Paris Hilton shopped with her friends oblivious to the fact that her dog had just urinated on a display of ballet flats; Lindsey Lohan once left Kitson, got into her black Mercedes, and immediately collided with a van only half a block away from the store. All of these events, plus the never mundane shopping sprees of the likes of Nicole Richie, Sienna Miller, and Hilary Duff were captured by the paparazzi and sent to gossip sites, such as TMZ and Us Weekly.
It was the place to be if you wanted attention. If you had a new movie coming out, wanted to promote a new reality tv show, album, or haircut, Kitson was the place to do it. The founder of the store, Fraser Ross, knew that the celebrity attention the store received would immediately boost sales and place Kitson on the map. Instead of ushering paparazzi and regular shoppers outside when celebrities turned up to make their purchase, he simply changed the shop's lighting so that the celebrity in question would look as appealing as possible whilst in the store. The paparazzi pictures of that moment would, inevitably, end up on gossip columns within hours. Anyone who was anyone had a paparazzi shot with that famous baby blue carrier bag – all it took to remind the world of your existence was to head to the store wearing your Juicy Couture tracksuit, D&G aviator glasses and a trucker hat as if you were "somebody". Then, through the magic of Kitson, you were.
Being seen at Kitson was the place to show yourself both mid-drama (in Britney's case) and post-drama. After all, the day after Paris Hilton's sex tape leaked, she flew to LA from Australia solely to emerge from the front doors of the shop, fully dressed, ready for the paparazzi, who waited en masse. Kitson women flaunted their imperfections; their acceptance of the leaking of a private video or their alcohol-fuelled shopping sprees were as much of a part of them as their songs or movies. The sexual, air-headedness became the iconic "brand" of these celebrities, and the fusing together of the new-money socialite with these dysfunctional messages and actions became aestheticized by the graphic t-shirts sold by Kitson. If the celebrities seen in Kitson were melodramatic socialites, then the t-shirts they wore were the voice of the omniscient narrative surrounding them; they acted as an ironic commentary on the state of fame, on the celebrities' "relatable" messiness and, perhaps most ironically, on their desire to prevent others from projecting their own opinion onto them, allowing them to opt instead to project their own opinions outwards, through the lens of the paparazzi.
When Lindsey Lohan wanted to tell the world that her relationship with Wilmer Valderrama was over, she wore a Kitson t-shirt that read "You were never my boyfriend" on TRL. Other t-shirts featured slogans such as "I love shoes and bags and boys" and "This is my last clean t-shirt". Often, there were t-shirts with better-known celebrities' faces worn by lower-grade celebrities, in what is potentially the greatest attempt to situate oneself within the circle of a self-indulged celebrity, who was probably unaware of the wearer's existence – until they had their face plastered across their chest. Britney, too, satirised herself by being pictured outside her LA home in 2004 wearing a fuchsia t-shirt that read "I am the American dream". This statement would have been believable, considering 2004 was the year she released her Greatest Hits: My Prerogative album and Toxic and Everytime as singles – both of which were met with critical acclaim at the time of their release; however, Britney was in the midst of a personal crisis in 2004, which saw her get married twice, with one union lasting just 55 hours. This, then, explains why her American dream t-shirt was paired with ill-fitting, dirty tracksuit bottoms – the proof that perhaps the American dream is not all that it is cut out to be, unless one dreams for multiple failed marriages, that is.
The graphic tee is as synonymous with the early '00s as are lip gloss and low-rise jeans. What would irony be if it weren't for Lindsay Lohan wearing a shirt that read "Skinny bitch" written in twigs, whilst newspaper headlines shared her ongoing battle with an eating disorder, or Paris Hilton being pictured wearing a "Stop being desperate" t-shirt, whilst stood atop a table with her arms up, obviously not taking her own t-shirt's advice. The t-shirts are headlines in themselves – we know a picture is worth a thousand words – but what is the worth of one that comes with its own headline? Perhaps these t-shirts were worn deliberately to skew the narrative that was being written about the wearer. After all, it would be difficult to construct one narrative about someone whose t-shirt sends an entirely juxtaposing message. Alternatively, maybe it was just fun, a symptom of the dramatic and overly glamorous socialite experience, living in a world where Uggs are never ugly, and you can never be too desperate. Now, that's hot.
Words by Sophie Winfield
Subeditor Primrose Jeanton