Vingt Sept
I tried Booksy and this is what I really thought: Reiki Synergy review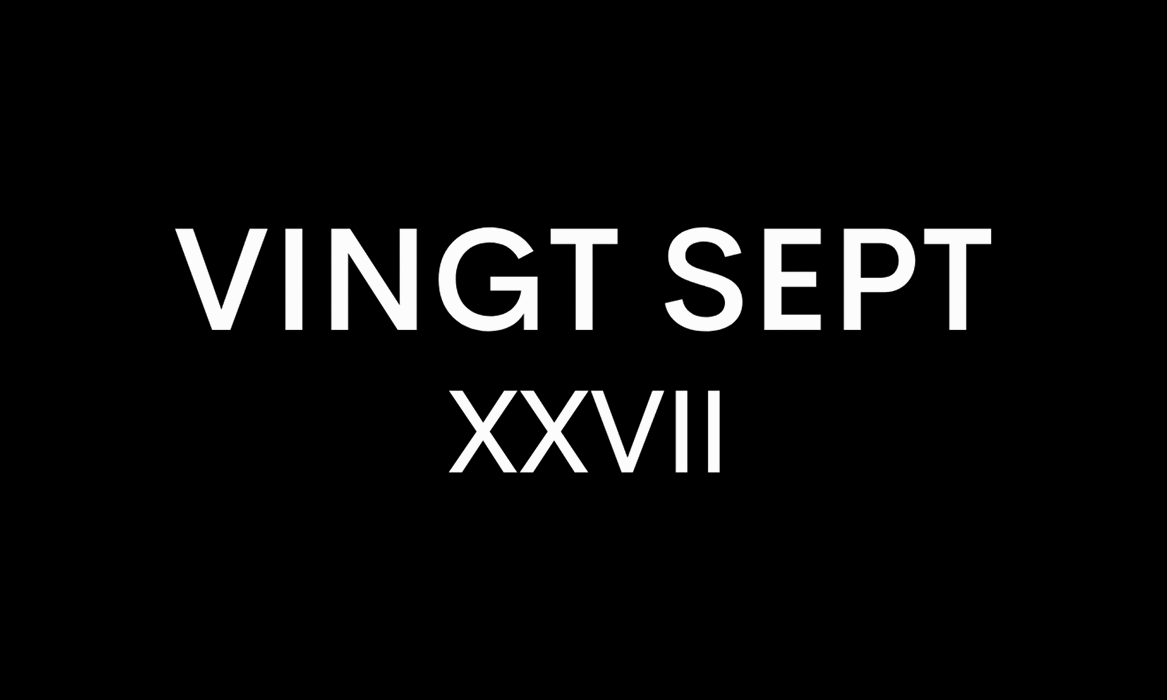 Lifestyle
I'm often bombarded with emails about new product pitches so when Booksy approached me to try their app and a service, I'll admit, I was a little hesitant. I steer away from booking apps like these when booking therapies (since circa 2010) following a very bad experience with individual lashes before speaking at a conference, so I had some reservations. However, on downloading the app I was pleasantly surprised by the range of services, layout, ease of navigation and the positive reviews from treatments tried.
Post pandemic has seen a surge in demand for health, beauty and wellbeing appointments where there can sometimes be an 8-week wait for treatments at your favourite salon or spa, so I could see why an app like Booksy could come in handy vs constant calls for availability.
About Booksy and range of services
Booksy is a new, innovative salon booking app, allowing users to have direct interface with businesses and a choice of services at their fingertips, providing complete transparency and user control.
The app offers a wide variety of services that include access to local hairstylists, barbers, nail and beauty salons, massage, spas, tattoo shops, and holistic medicine. Not only does it support small businesses by providing a platform to showcase these, but it also removes the hassle of back-and-forth phone calls and emails for those with busy lifestyles.
Booksy is the brainchild of founders Stefan Batory and Konrad Howard, who started the company after their own personal frustration when trying to book appointments over the phone. The founders now have an international platform with over two million UK users and a growing number in the US.
Booksy has a robust vetting system for services that wish to work with them, Elias Weller (Booksy Head of Customer Services) vouch that the team "check that the business is of an appropriate industry, and doesn't violate our terms and conditions". All of the businesses on the app "must pass industry-recognised KYC (Know Your Customer) checks, which verify their identity to protect our users from fraudulent behaviour."
App review and services
Joining Booksy was pretty quick, and the location finder allowed me to explore services close to my area and in London. What I liked was the ease of navigating through the app; on the explore page all of the services are listed in categories e.g. Hair Salon, Massage, Day Spa, Personal Training, etc. allowing me to whizz through in no time.
The service I opted to review was a chakra balancing session with Reiki Synergy. With a 5.0 rating and many positive customer reviews under their belt, how could I possibly go wrong?
I chose this over the traditional hair, nails, and massage treatments due to the range of services offered and the in-depth visual and text portfolio Reiki Synergy had.
Why Reiki
I have heard a lot about the benefits of Reiki through friends and family, but I'd never found the right moment to commit to actually trying it. Seeing that my practitioner Adrian Rambla is a UK Reiki Federation Member this actually put my mind at ease, with reassurance that I would be in safe hands for my first experience.
Booking the appointment
As soon as the appointment was booked through the app, I received swift confirmation and an update from Adrian who kindly discussed the treatment.
On the day of my appointment, I was given a rookie's introduction to what Reiki was and an in-depth consultation commenced.
I ultimately felt very relaxed and had a level of trust. I remained engaged throughout despite the consultation being in-depth.
What is Reiki and who is Adrian
Reiki (pronounced Ray·Kee) is an ancient form of energy healing where your practitioner utilises techniques to guide the flow of healthy energy to key points in the body, promoting relaxation and positive experiences.
Adrian, a Reiki Master (which is the highest level of Reiki), was previously a Police Officer for eight years in Spain before Reiki came into his life ten years ago. Following exploration of his spiritual side, he now dedicates his life to the practice and helping people.
Adrian describes that most of his clients come to him (post-pandemic 75% are new clients) when they are ready for Reiki healing, describing it as a 'call'.
A lot of clients have experienced trauma, anxiety, suffer from stress or blockages, and are seeking healing. He discusses the scientific and spiritual approaches to Reiki and asks what I feel is important to improve. As I have a very busy lifestyle, I explain that I would like to calm my busy mind (my inner voice and my thoughts just never shut up!).
Adrian explains that Reiki is pure life force energy and discusses energy sources in people, animals, plant life and the importance of balance.
Chakras are the gates of energy, there are seven main chakras in our bodies with each relaying different things; some are open, some closed and some more balanced. Reiki cannot be explained by science, but we know that energy does exist, we ourselves are energy vessels.
In a session, you will be relaxed where the Reiki triggers a response to the parasympathetic system, allowing the body to be at complete rest and activate healing properties in a secure environment.
Treatment Review
As Reiki deals with energy, you can thankfully remain fully clothed. I proceeded to lie down on the electric massage table and whilst soothing meditative music played Adrian gently placed crystals near each Chakra area. I immediately felt at ease and went into a deep meditative state whilst still being conscious of my surroundings.
How I felt
I had never felt such a sense of calm despite being someone who regularly practices meditation. This was totally different to anything I have experienced; it was almost as if my entire body had stopped working and was in a complete phase of highest relaxation.
My torso and limbs became heavy with a pleasing sensation of utter freedom and as Adrian used his palm healing techniques there was an indescribable warmth felt.
When working around my head (crown chakra) I felt an invisible pulling sensation, almost as if all the clutter from my mind was being drawn out slowly and gently.
I do admit, I think I also fell asleep in the session (which I was warned is ok and not uncommon) so whatever he was doing was clearly very-much needed.
I am not sure how long the actual Chakra balancing Reiki session lasted, but it did feel like a long time, however, towards the end, my Reiki master gave some closing meditative words and allowed me to rouse slowly at a leisurely pace.
After the session Adrian had discussed which Chakras were closed, opened, or blocked and this may not be a surprise, but my crown and third eye chakras were completely closed. The crown chakra (sometimes referred to in Sanskrit as Sahasrara) is responsible for spiritual connection and transformation. It provides you with a sense of awareness and when blocked you may often experience symptoms such as emotional imbalances, an inability to connect with others and isolation.
Surprisingly my heart chakra was open and is responsible for giving empathy and compassion.
The aftercare
The aftercare was a 10/10. Despite my Reiki Master being busy (he had a client straight after my appointment on a Saturday!) I was provided with a detailed report a mere five hours later.
In the report is a comprehensive assessment and post-treatment plan informing each chakra's function and responsibility and how Adrian had found them to be (open, closed, partially blocked, etc). It also details advice on how to maintain the chakra balance and comments with advice and a practical plan moving forwards (all included in the price of the session). These included amazing affirmations, tips on meditative techniques, links to information and incorporating physical tasks such as starting a gratitude journal.
What can I say, it is an experience that unquestionably has encouraged me to find the time and mental space to start to look after my spirituality and body. I most definitely would recommend visiting Reiki Synergy and using Booksy again.
Why use Booksy?
Supporting small businesses is a very important aspect of what I do as an editor. I enjoy meeting new people and not being bombarded with spam emails. For my first holistic Reiki session, I can attest that the service and the therapy itself was exceptional, a stark surprise from my previous experience when using an app.
If you are someone who is tired of time-consuming bookings and wanting a service that doesn't spam you, or is driven by targeted and sponsored ads, then Booksy may be the app for you. Will I use it again? Most likely, for a busy girl like me, I think Booksy has ticked my boxes.
Words by Jheanelle Feanny
For more information on Booksy and Reiki Synergy visit the below: