Vingt Sept
In Conversation with Heather Agyepong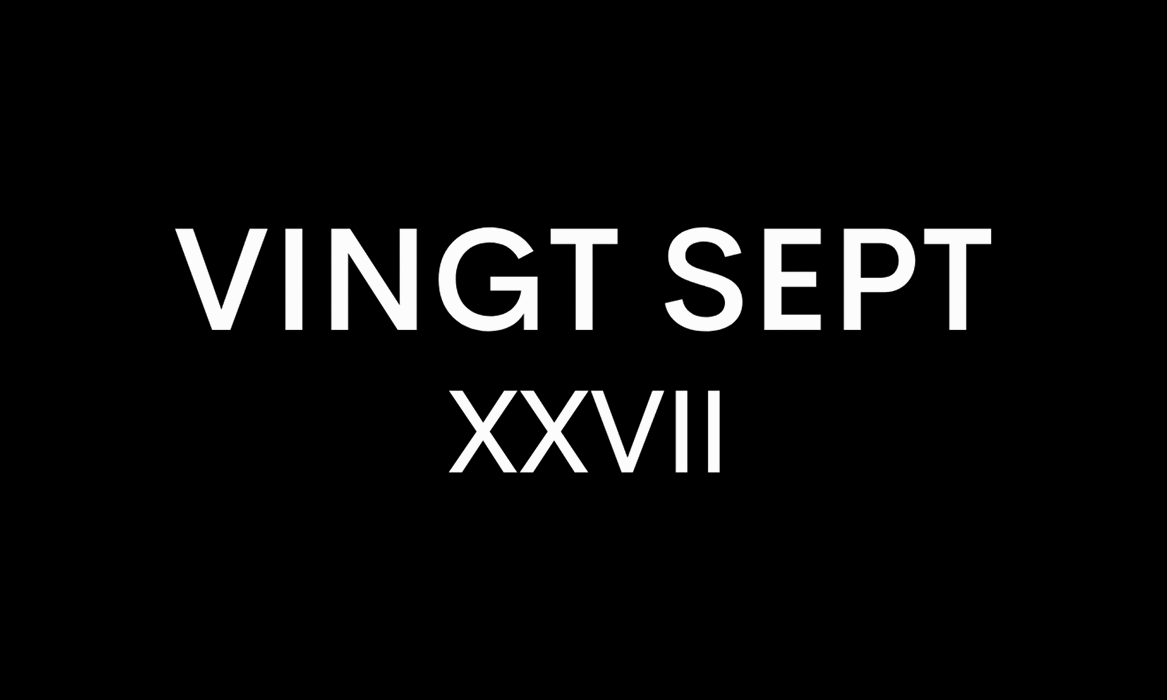 Film
Actress Heather Agyepong is one of the most distinguished talents we have sat down with. From being a published photographer/image curator to her efforts both on-screen and in theatre it appears that the multi-gifted young woman can do anything she puts her mind to.
Starring in Amazon's global thriller Power as Ndudi (based on Naomi Alderman's award-winning novel), Agyepong has caught the attention of viewers with her flawless acting. Aside from acting the award-winning South London talent is an accomplished artist with her photography focusing on mental health and wellbeing, invisibility, and the diaspora. Her work exists in a number of collections including Autograph ABP, Centre national des arts plastiques, Hyman Collection, New Orleans Museum of Art, Bristol Museum & Art Gallery and Mead Art Museum and has been commissioned by a number of organisations including the Mayor of London, Photoworks, Artichoke & Tate Exchange.
Hi Heather, you are both an actress and an artist. Can you tell us how you got into both and how each inspires you creatively?
I kind of fell into the art world. I picked up a camera when I was 19 years old as a therapeutic tool, because I was struggling with my mental health at the time. It enabled me to focus on things objectively - a lot of it was a revelation to myself. With acting I had wanted to do it since I could remember. To hold an audience's attention for a moment in time felt like magic to me.
Your work is currently shown at the Centre For British Photography, how did that come about?
The work was originally commissioned by the Hyman Collection and when James Hyman launched the Centre there was an opportunity to showcase how it could support emerging artists.
In your photography, your body of work Wish You Were Here (commissioned by the Hyman Collection) is mesmerising; what was the inspiration behind this for those who may be unfamiliar?
It was to honour the life and work of Aida Overton Walker who spent her artistic career trying to expand the limited beliefs of what black female performers could do on stage. Without people like her I wouldn't be where I am so it's primarily a conversation with the past and present. Secondly it was to re-imagine these 19th century postcards of black performers that felt like they had little agency to one of ownership, deep value and self-worth.
How do you balance being a multidisciplinary artist? Are there any secrets you can share as each requires a high level of commitment.
Haha I wish I knew - I just try to find work that speaks to me. Often I just won't accept an audition if I don't really resonate with its intention and so far that has led me. I also value time and I'm never in a rush. I need to make sure what I'm creating is important to me right now and that helps aid the momentum and allows myself to grow artistically.
The Power was released this month. What was the audition process like for you and how would you describe your preparation for the role of Ndudi?
The audition process was a mixture of individual reads and a chemistry one with Toheeb Jimoh. Ndudi is not in the book so the journey of creating her has been a real discovery. I drew some inspiration from Nigerian photojournalists and activists and the writing team were phenomenal. Especially Claire Wilson and Phoebe Okeowo who helped develop her back story - a true collaboration.
For those unfamiliar with the show, how would you describe The Power and your character's journey?
Imagine a world where young women all over the globe develop the ability to electrocute at will and suddenly become more physically dominant than men. It's a world where the power dynamics completely shift and looks at how patriarchy responds to that and how different people across the world choose to use the loss or gain of power. The show questions how power can oppress, expose, and liberate.
The Power is about teenage girls who develop superpowers. If you could choose a special power for the day, what would it be, why would you choose this, and what would you do?
I would choose the power to heal, not just physically but people's relationships, broken hearts and things similar. Ah man, that would just save us a whole lot of medical bills and therapy. There is a bit of a crisis happening in this country and sometimes you wish you had a magic wand.
What was it like working alongside such a stellar cast including Toni Collette, Little Simz, and John Leguizamo; do you have any stand out memories from being on set?
We filmed in bubbles so I actually didn't meet Toni or John until the premiere but to be in a show within their ensemble was a dream. It definitely makes you want to be the best you could be on set. Simz is just wonderful; super humble and chilled so it was refreshing to see that even multi-talented folks can be down to earth people.
Your other work is equally impressive, you have worked alongside Ben Whishaw in This Is Going To Hurt and have an extensive CV in the theatre industry. Although TV and theatre are different; what do you like about each and what are the challenges of them both?
I think for me it's about energy. In theatre your energy is focused on your scene partner and the audience but for screen it's just at your scene partner. If I keep that in my mind then both performances feel authentic but are communicated clearly to the different types of viewer.
If you could go back in time and give advice to a younger Heather, what would you say?
Heather you're bloody brilliant baby girl, I promise you are.
What keeps you grounded in such a hectic environment?
Living in south London haha! No one gives a monkey's there.
What can we expect to see from Heather Agyepong for the rest of 2023? Do you have any exciting projects or goals for the rest of the year?
My latest project Ego Death will be exhibited at Belfast Exposed from 6th April – 20th May
I have an acting project that's not been announced yet and there's also an array of talks I'll be doing around my photography. You can find out more info at www.heatheragyepong.com
The Power is available on Amazon Prime
Words by Jheanelle Feanny