Vingt Sept
In Conversation With: WurlD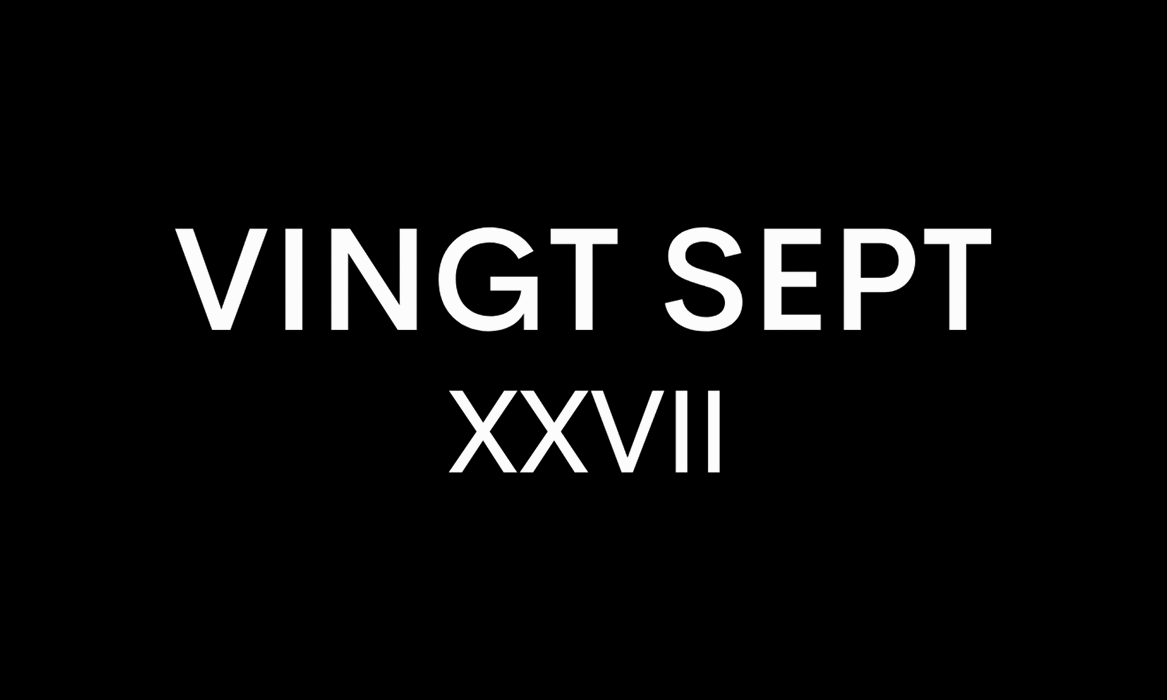 Music News
Rising singer-songwriter WurlD continues to create a new and distinct lane in the Afrobeat world with the release of ​Afrosoul. ​The Nigerian born musician attended Georgia State University and used his incredible songwriting skills to network, eventually writing for global R&B icons like Mario, Akon and Chris Brown. An exciting artist in his own right, WurlD has worked with the likes of B.O.B, Walshy Fire and longtime collaborator Shizzi, which saw his tracks garnering attention from publications such as The FADER, Vibe and OkayAfrica. He has amassed 40M streams worldwide, showcasing a rabid reception of his signature sound.
Afrosoul​ emerges as a thrilling, sophisticated and layered collection with WurlD's soulful vocal performances effortlessly gliding over production styles that dip between R&B and Pop. The petrol blue-haired young star continues to define himself as one of the brightest coming out of Africa right now.
How do you have such a high work rate? This is your third full-length release in 18 months.
Actually, it's my 3r​d​ release in 14 months. My high work rate is due to my discipline over the years and having a clear vision of what I want and how much of my truth I want to share with the world with the time I have. I feel blessed and grateful for a growing fanbase that is open to listening to what I have to share
What does your African heritage mean to you? And what do you think about the continent's newfound fame throughout the world? This is obvious in the music world and even the sports world with the likes of Israel Adesanya, Francis Ngannou and Kamaru Usman in the UFC. In the UK, we have mainstream artists like JHus and Burna Boy representing Africa. ​The continent for me is my birthplace, now until forever. Honestly, it's great to see Africa at the top of conversations around the world and I believe it's going to get better.
Your favourite African artist? ​
Asa
What was it like to write songs for such legends like Akon, and Mario? And how were you introduced into songwriting for such global superstars?
​It was a learning process for me, and they are great opportunities that I don't take for granted. I was blessed with the opportunity whilst I lived in Atlanta. I used my songwriting skills to network and was blessed to cross paths with these amazing global artists amongst many more.
Tell me about co-writing the Davido and Chris Brown hit, 'Blow My Mind'. ​
This was an original song that was created in 2017 that I had different plans for, but faith would have it that Davido and Chris Brown made it the global hit that it is today.
What is the difference in writing a song for someone else, as opposed to yourself? ​
The difference in writing for someone else is paying attention to their tone, what they have to offer, writing from their experiences and giving it to the world; for me, I write from my perspective and share my truth with the world.
Have you always wanted to write your own material?
​Yes​, ​I have always wanted to, from the beginning. I fell in love with the art of songwriting almost a decade ago and used this as a way of expressing my inner voice. I believe my music speaks louder.
You studied at Georgia State, what was it like to be around Atlanta during the resurgence of the city & the hip hop scene in the 2010s? ​Honestly, this was a great experience for me as I had a chance to learn the culture and be around beautiful black people. I even met Producers outside of school. Being born in Africa, and living in different parts of the world has helped me to become a better communicator.
Your track Ghost Town backed by A Colours Show has amassed 300k views in less than a month, tell me how this song came about?
I love the track, you can see the African influence clearly, whilst still hearing the contemporary R&B sound. ​This song was produced by Nigerian producer Spax. I was going through a lot when I made this song, I felt alone and it felt like it was a ghost town, like all the people who celebrated me once had disappeared. This is how a lot of people who amass a lot of success feel in their downtime. This song came from a very true place
Tell me about your seemingly underappreciated fashion style, when did you start rocking the blue hair?
​I believe it is well appreciated, I have been rocking it since 2016. I forget that I rock blue hair daily, I'm used to it
Show You Off with Shizzi and Walshy Fire, and Love Nobody are some of my personal favourites, showcasing a more commercial style of pop-inspired music. They're also dope videos too, which one was more fun to shoot? ​
Both were fun to shoot. Show You Off was experimental and fearless for me. I wanted to get it right because it was my first afrobeat song, I wanted it to be fresh and stand out. For Love Nobody, I wanted it to be different. It was fun to shoot. Both were fun to shoot. What they both have in common is that they stand out with excellence in the afrobeat community.
Lastly, how are you holding up in lockdown?
Brainstorming video ideas for the track STORY from Afrosoul I hope. ​Lockdown has helped me reevaluate myself. Spending time with family as well. I have had a lot of time to create ideas for the visuals. This one is going to be epic.
Afrosoul is out now
Interview by Oliver James Campbell