Vingt Sept
In Isolation With: I See Rivers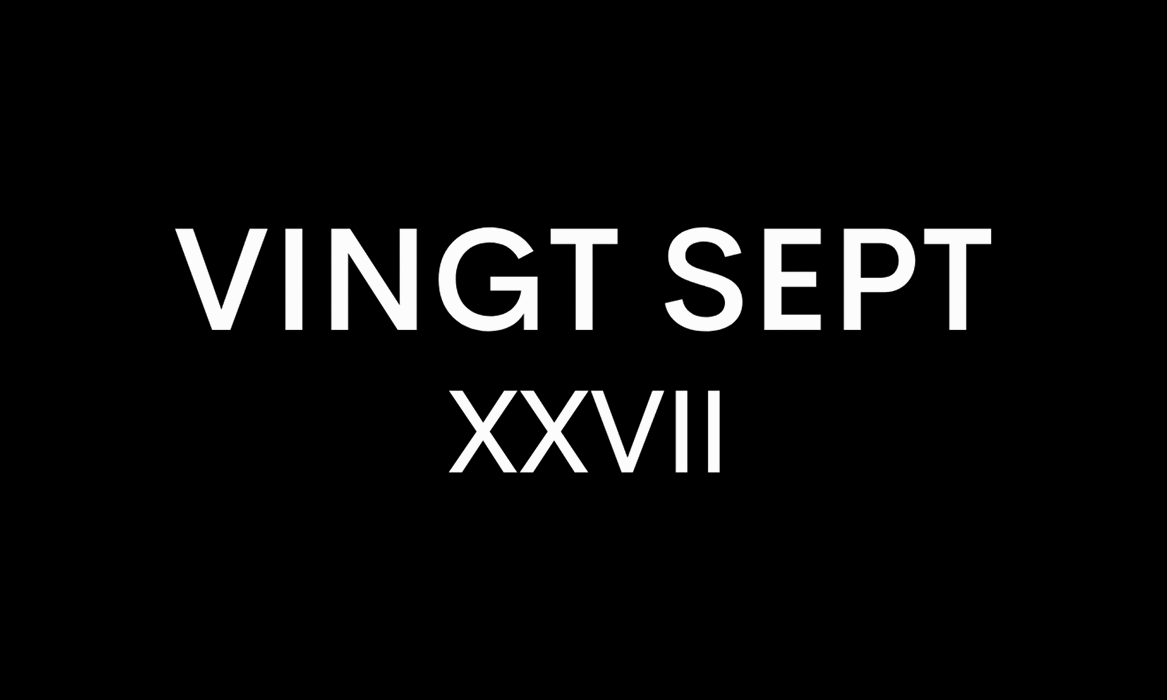 As one of the few independent acts to play on British national daytime TV, the Norwegian float-folk band, I See Rivers is set to release their debut album in September 2020. Eline, Gøri, and Lill met whilst studying at the Liverpool Institute of Performing Arts and now live between Wales and Norway, touring extensively. There has been endless enthusiasm for the band from the likes of I-D, Wonderland, and Clash, and they have garnered attention for their live sessions with numerous national TV and radio performances. I See Rivers return with How from their forthcoming debut album, released last month.
Hey girls, so how would you describe the sound of your music? Is there any mainstream artist in the same genre?
I think we could say that we're a combination between Haim and Fleet Foxes.
Tell me how you all met, I understand you're all Norwegian, but you met at Liverpool Institute of Performing Arts?
That's right. We all moved to Liverpool and it didn't take long until we all realised that there were some more Norwegians roaming around. It felt really safe to have someone who spoke the same language when everything was a bit scary after moving far away from home to a foreign country. We became friends quickly and it didn't take long before we started writing music together.
Do you support a Norwegian football team and an English one, gotta be Liverpool or Everton right?
Eline: My brothers have always been huge Manchester United fans, but I never got into football. However, I've really gotten into Rugby after moving to Wales. Go Wales!
Lill: My entire family are die-hard Liverpool fans (I sang "You'll Never Walk Alone" in the church when my uncle got married..), but as with Eline, I just never got into it. Don't tell my family though..!
Speaking of Norway, people consider your music 'float-folk', do you girls have a favourite Norwegian artist of all time?
Eline: My favourite Norwegian artist is Susanne Sundfør, she's amazing!
Gøril: Marja Mortensson, Sigrid, Aurora, Inge Bremnes, it's hard to choose!
Lill: If it hadn't been for Thomas Dybdahl I don't think I would have fallen in love with music and considered it a career path.
So you garnered attention from your 2018 EP Play It Cool, where songs like I Don't Know and the self-titled song received great praise. I understand you guys moved down to Wales during the making of this EP, do you have a favourite welsh word?
The funniest ones are "pysgodyn wibli wobli" and "popty ping", meaning jellyfish and microwave.
You appeared on British national TV not too long ago, you're one of the first independent acts to do so, how does that feel?
We are so grateful for the opportunity and it's quite an honour to be invited on, but it also feels quite surreal, to be honest. It was a very surreal experience..!
Tell me about the upcoming song, How. I read somewhere that this song is about the painting of Perseus and Andromeda, can you explain that? I know one of you is a big fine art fan.
How is the fourth and latest release from our upcoming debut album (set to be released this coming Autumn!) and it draws on the love-story between Andromeda and Perseus from Greek mythology. The song was written as a sort of self-realisation about ego and dysfunction, and then I thought that the legend of Andromeda and Perseus could be a fitting framework for that.
Lastly, how are you girls holding up in lockdown?
We're all in lockdown in three different places. Lill in her apartment in Oslo, Gøril in her little house in the woods in Bodø, North Norway, and Eline is in lockdown on a cliff by the ocean in Pembrokeshire. It's such a mad and surreal time, but we've all tried to make the most of the situation. Knitting, reading, and taking care of plants have been high up on the to-do list.
How is out now
Words by Oliver-James Campbell