Vingt Sept
In Isolation With: Miller Blue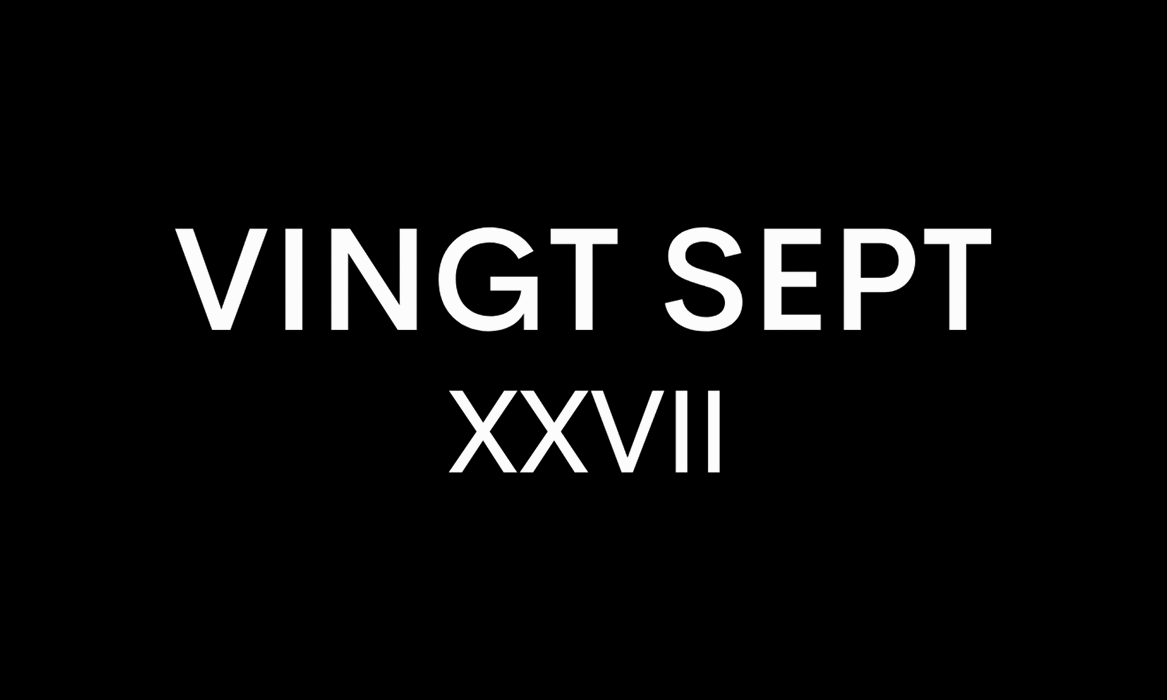 Music News
Hot on the heels of his project's lead single, rising artist Miller Blue has now released his highly anticipated new EP Sunflower, out now.
The self-produced, written, and performed, six-track release is a journey through Miller's experience of love and heartache during and after a recent relationship.
Drawing inspiration from Frank Ocean, James Blake, and Chet Faker, Miller's dreamy fusion of soul, R&B, and electronica has been supported by BBC Radio 1 & 1Xtra tastemakers Huw Stephens, Phil Taggart and Jamz Supernova. Amassing upwards of 3 million combined Spotify streams, Miller has received support across some of the streaming platform's biggest playlists including Sweet Soul Sunday, Alternative RnB, Soultronic, and UK RnB.
We caught up with Miller during social distancing to discuss the release of Sunflower during COVID-19, why his father is his dream collaboration, and his plans for life after lockdown.
Sunflower is the first glimpse we have with your new EP, can you tell us about the project & what we can expect?
The EP, in essence, is an extension of the song Sunflower. The whole project is essentially a series of diary entries starting with a reflection of a breakup and moving chronologically from that point to where I am now. There's much more live instrumentation in this project but fundamentally it still stems from the same roots.
Where do you get the inspiration for your sound?
Many little corners of the world I guess. Naturally, it's a fusion of what I've grown up with/ people I've met and shared experiences with, as well as my own music loves that I've picked up along the way. I think structurally my songwriting stems from my parents' love for well-written music but my taste has its roots set in jazz, soul, and hip-hop. I'd say that's the main chunk of what I listen to.
Describe your music in three words.
Honest, grounded, soul
If you could collaborate with one artist for an entire album, who would you choose?
I've always wanted to make an album with my dad. He makes lo-fi chillout stuff but I'd love to blend our worlds somehow.
Am I right in thinking you're also a songwriter for other artists?
This is true. I love being in the room with other artists as a writer, being able to help others express their stories brings me so much joy. I have really missed that during this lockdown.
How do you think releasing your EP during lockdown will affect its success?
I have to believe that the universe always unfolds as it should, and that, regardless of the success of the record, ultimately it'll be for the right reasons. I don't let the idea stress me, I just keep moving.
This is a question we're all asking each other, but how have you been keeping busy during isolation?
I seem to be the only person that hasn't become a baker. I've seen a lot of bread being made. I've definitely given myself a lot more time to breathe. I've been trying to allow room to reflect during the extra free time. I've been reading a lot more, and have developed a workout routine for the first time in years which feels good. I've definitely had my ups and downs but overall it's certainly been a healing process that I feel I'll treasure upon reflection.
If you could listen to only three albums during the lockdown, what would they be?
The first three that come to mind are:
Alfa Mist - Antiphon
Lausse The Cat - The Girl, The Cat, and The Tree
Jill Scott - Who Is Jill Scott? Words and Sounds Vol 1
The first place you plan on going to once isolation is over?
Canada, to see my girlfriend. I've had two trips to see her already booked for during this time, and I'd also booked to take my family over for the first time - both of which got cancelled. I tried to let it not bother me too much as I still have so much to be grateful for, but yeah it's been really hard not seeing her.
When live music can happen again, what're your plans? Is there anywhere you've already planned to play?
I wanna get a UK/European tour set as soon as it's possible. Really looking forward to experiencing touring.
Lastly, tell us a fun fact about yourself…
I unwillingly know most of the lyrics from Westlife's discography. My mum played them non stop as a child and if one ever happens to pop up I will generally be able to join in word for word…
Sunflower is out now
Words by Dylan Weller