Vingt Sept
In Isolation With: Southside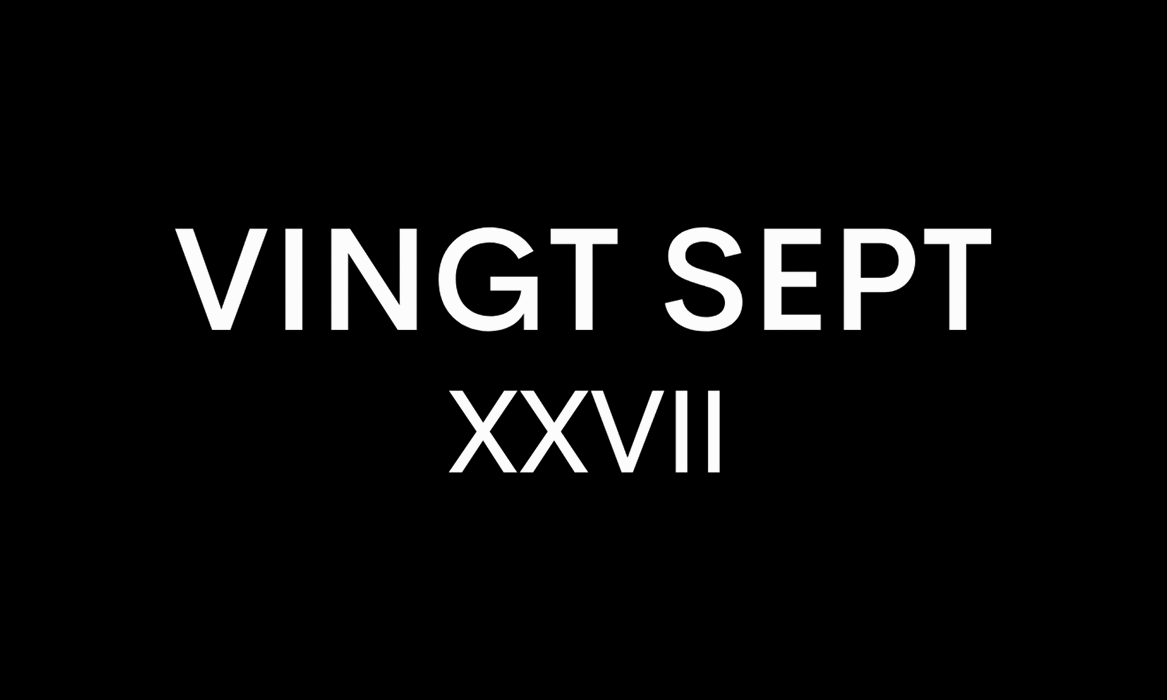 Music News
Trap music originated in Atlanta with the likes of Gucci Mane and T.I. bursting onto the scene with hard-hitting drum sounds, aggressive lyrics, and an energy that we hadn't seen before in hip-hop. Fast forward to the present day and trap music with its staple 808 drum machine sounds are being used throughout pop music and hip-hop alike.
The 808 Mafia Boss, Southside, has been a pioneer in the scene for over a decade now and has worked with the likes of Kanye West, Jay-Z, Gucci Mane, Waka Flocka Flame and many more. Southside has worked on countless songs that remain timeless in pop culture. He has now teamed up with Marshmello, Saint Jhn, and Giggs for their new tune "Been Thru This Before".
I got the chance to ask him some questions about his life, in and outside of isolation...
How did working on "BEEN THRU THIS BEFORE" happen?
Sizzle: I originally met Saint JHN in Las Vegas at a Marshmello show, then he happened to be in Miami for his performance at Rolling Loud. Our management put us in touch with one another and pulled up in Miami and he recorded the first version of BTTB.
Saint JHN was in London on tour and he put Giggs on the record. Mello and I had been working on some projects together and when he heard BTTB he hopped on the record.
How do you find time to work on your music when you're working with so many other artists?
Sizzle: I'm a demon. I don't sleep. I live for this shit so it all balances out for me.
When you're making beats, do you have an artist in mind or do you save beats for certain artists?
Sizzle: Saving beats doesn't make that sense to me. Each night in the studio is a different vibe. One night I may want to make evil and dark shit and the next night I can hop on an acoustic guitar track.
Once the beat is done, I know exactly who to send it to.
You've achieved so much in the music world already...would you ever step out of this world & put your entrepreneurialism into something else?
Sizzle: I'm already doing it. I own a label called 808 Records which is a joint venture with Epic, then I have 808 MAFIA, angel investing, real estate, bitcoin, you name it... I'm trying to build wealth, not chase status. I've written a couple of screenplays and the next move will be movies.
Are you already planning your next project or do you prefer to take every day as it comes?
Sizzle: I have over 3000 unreleased songs on my hard drive. I could release a project a month for the next five years. I'm constantly asking myself what's next.
You started doing this when you were 14, knowing what you do now, is there any advice you would've given yourself back then?
Sizzle: Be patient. Greatness takes time.
I'm from London & I've never been to Atlanta. If I were to come over, where are the best spots for me to visit?
Sizzle: We're going to go shopping at Lenox Square and then we're going to check out an American Deli to eat. Atlanta is becoming the new Hollywood, there's not much you won't find in the A.
Has your creativity been affected by these months of isolation?
Sizzle: Ha! Producers have been in quarantine all our lives. Ain't no artists on tour right now so we working nonstop.
How are you working on things during the lockdown? Are you doing more FaceTime sessions and sending things back & forth etc?
Sizzle: All of the above.
Last question, best backwood flavour?
Sizzle: Original.
Interview by Dylan Weller