Vingt Sept
Introducing Grace McKagan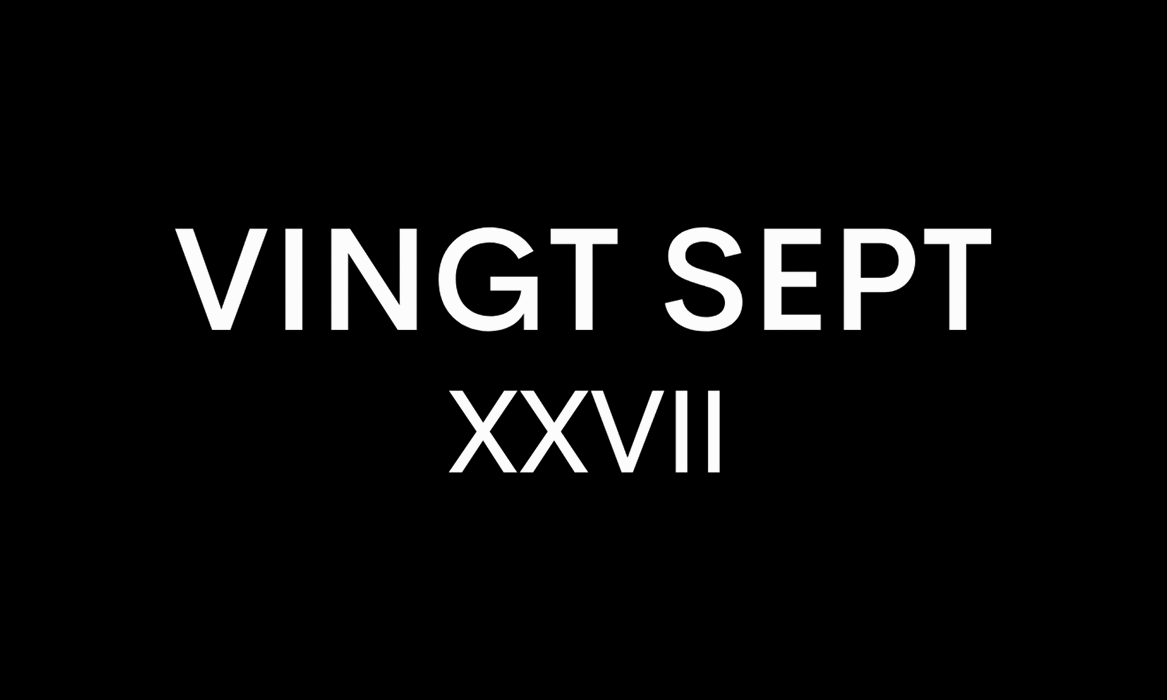 Music
After fronting the critically acclaimed, alternative group, The Pink Slips, Grace McKagan has stepped out as a solo artist. Delivering alt meets 60's garage rock punk, sultry melodies and a bold yet retro vocal delivery, McKagan is clearly in a category of her own. McKagan, daughter of Guns N' Roses bassist Duff McKagan, takes influence from Iggy Pop to The Kills to Nancy Sinatra, which is evident in the musician's intricately weaved yet vulnerable songwriting.
Following tours with artists, including The Struts, Jesse Jo Stark, Alice In Chains, and playing at major festivals including Reading & Leeds, McKagan is poised to take 2022 and beyond by storm, all while celebrating the grit and glamour of Rock N' Roll.
We caught up with the hotly tipped musician to talk all things rock n roll, life as the daughter to Rock N' Roll royalty and what we can expect to hear in 2022.
Who inspired you to make music?
From my earliest memories, I would say Gwen Stefani. The Rock Steady album came out when I was 4 years old and I would perform the entirety of that album in my living room daily. Sorry mom and dad for the incessant performances of the same songs!
Name three songs that get you excited and why?
1. Rock On by David Essex. There is never not a good time to listen to this fucking cool masterpiece. It's just the definition of cool.
2. Rock n Roll Queen by the Subways. I will never tire of this song. I discovered this song in elementary school and have found myself coming back to it yearly ever since. It's the best song to listen to when driving fast on the freeway, excited about your destination and where the night has to take you.
3. Now Baby That's Rock n Roll - my single coming out in February 2022! This song is an ode from my perception; the modern-day mainstream idea of what rock n roll is and how it has morphed immensely. The song is my satirical take on rock n roll. I am excited to release it!
Do you think synth-pop punk is the new pop-punk?
That's an interesting question...I don't think synth-pop and pop-punk are the same in my eyes. Punk has so many subgenres that fall underneath it. If anything, I feel pop-punk has obviously had a large resurgence in popularity lately, due to a fascination with nostalgia. Perhaps we all miss the simpler times when we were younger, and romanticise those memories. Perhaps pop-punk makes fans feel safe in their cocoons of childhood or adolescence.
What holiday playlist do you recommend?
I love The Raveonettes Christmas songs! Also, you can never go wrong with an Elvis or Paul McCartney Christmas classic.
Your mom is a model and your dad a rockstar. What was it like growing up? Do you feel your dad's music/Guns N' Roses inspires some of your current music?
I'm very very lucky to have parents who have always supported and encouraged both my sister and I's creative endeavours with love. I am so proud of my parents as well!
You just dropped the video for One You Love, which reminds us so much of the grunge era, and couldn't help but notice that you resemble a young Courtney Love! Have you ever had this comparison before? If so, how do you feel about it?
I grew up partly in Seattle so inevitably I am a huge fan of grunge. I have gotten the Courtney Love comparison before, which is cool. I love the first Hole album. Perhaps the comparisons come from being females with bleach blond hair who sing rock music...I dunno.
What message are you trying to get across in the lyrics for One You Love?
One You Love is from the perception of a heartbroken individual who wants to remind their lover that they are the one they love, not another. It's basically a song about heartbreak, confusion, looking back at the sweet memories of a relationship, and longing.
What are your current beauty and fashion obsessions?
Lately, I have been really into using white eyeliner on my waterline! I know it's an old trick but I'm super into it right now. Fashion-wise I'm always into fitted high-waisted black pants with a flare right above the ankle. Good for any occasion!
What can we expect from your new EP?
Perhaps some softer and prettier tunes, as well as more vulnerability and maturity. I'm very excited to share what we have been working on over the past couple of years.
You've been in the industry for so long, what was it like growing up as an artist at such a young age? How did you navigate your way through and stay grounded?
I think having friendships that are real is the most important thing. I value true connection and friendship a lot. I would say that I have no right to not be grounded, I'm not Beyonce haha. The quality I also value the most within other people is literally just kindness, and I always have. It's that simple.
What can we expect from Grace McKagan for 2022, and do you have any New Year's resolutions?
Music releases and videos. My New Year's commitments are to continue to work hard and also continue working on myself in order to better myself. And try to be the best person I can be through things like meditation, yoga, therapy, and honesty.
Words by Jheanelle Feanny
Photographer Kristen Jan Wong
Now Baby That's Rock N Roll releases 11th February 2022