Vingt Sept
Is Dr Sturm's: Anti-Aging Body Treatment the solution to backne?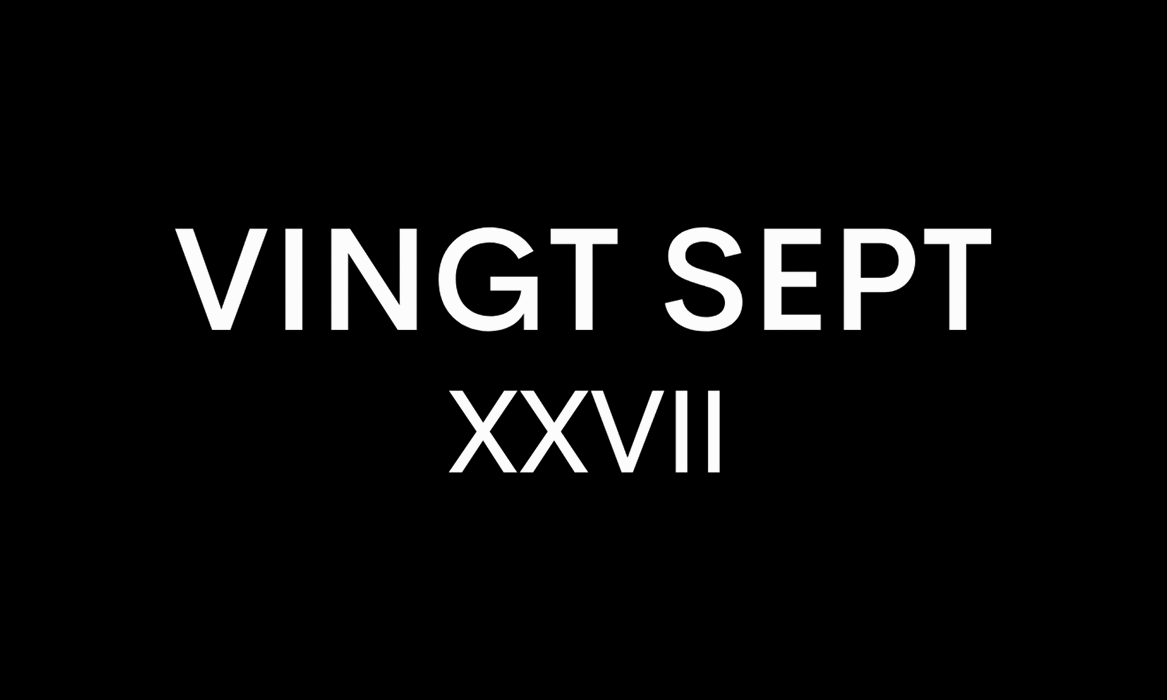 Beauty
Name: Jheanelle
Role: Editor-in-Chief
Age: 30s
Skin Type: Combination and acne-prone skin
I'm no stranger to the latest beauty trend or launch, and with 2022 (being the year of renewal), I found myself in a moment of reflection about the amount of time, money and energy spent on skincare routines vs the amount spent on doing the same with my body.
It's crazy that during the lockdowns (2021), Brits became far more invested in their beauty, spending £10 billion annually on cosmetics and hair products, whilst over in the US, women were spending (on average) $3,756 on beauty products each year.
With that said, the beauty industry has now seen a surge in fingertip spending to recreate Spa equivalent at-home treatments. But now we are back to (some form of) normality, with services, once again being accessible, why not have the best of both worlds: enjoying spa body treatments and then recreating these later at home. Although I am guilty of this level of expenditure for my face, I am also guilty of not spending enough on skincare for my body.
The 'Back' Story
Last summer, on return to London following a trip to Mexico, I'd realised some areas of concern on my body, potentially due to the transition between climates. This included a surge of acne of my back (dubbed bacne) and a loss of elasticity around the neck and décolleté area.
I spoke with skincare genius Dr Barbara Sturm to explore this further. Dr Sturm agrees that there has indeed been a surge in back acne, breaking down that 'back acne, like on the face, is an inflammatory response resulting from an accumulation of dead skin cells and sebum in the pores, causing the build-up of bacteria.' But why the rise in this, though? Dr Sturm states that this could indeed be down to various reasons that include 'anything from a hormonal to dietary imbalance or simply the result of sweating and friction from wearing workout clothing.' Back Acne (dubbed bacne) is so common at the moment that, according to research, it affects more than half of people with acne.
Panicking, as my face is acne-prone (I just didn't think my back would be the victim), I commenced a niacinamide body wash once to twice a week to help reduce oil production and bring an element of control. However, with a miracle product like niacinamide, there are some downfalls: one being my skin suffering from a chemical burn (it's just too sensitive), so perhaps I needed something a little gentler? Enter Dr Barbara Sturm's Anti-Aging body treatment.
Why is Dr Sturm's treatment good for this
Dr Barbarba Sturm's clinic is always my number one choice when seeking improvement for my laundry list of skin concerns; this is mainly due to the scientific and groundbreaking treatments she is known for, including the famed 'MC1 vampire' cream. Known for her flawless approach to innovation, I was intrigued to determine whether this treatment could exhibit fast results.
As Dr Sturm's products and treatments steer away from harmful ingredients, are focused on specific concerns and are highly oxidative, I could think of no other place than the London Spa to explore this further.
Treatment review
The Anti-Aging Body Treatment is a 60-minute session combining massage with gentle exfoliation and hydration to improve both skin circulation and improve the visible signs of ageing.
On commencement, you are provided with a 'welcome touch' from your aesthetician before your treatment begins.
Using Dr Sturm's celebrated Enzyme Cleanser, skin is gently exfoliated, removing debris and dead skin cells without breaking down the skin barrier or altering the PH levels. This is fantastic for those with oily-combination skin, as this gentle enzymatic peel detoxifies the skin whilst replenishing key vitamins and nutrients.
Following cleansing, a zinc-rich Clarifying Mask is applied to the back to further remove excess sebum and provide the skin with preventative youth prolonging ingredients. The creamy mask contains enriched Balloon Vine - a perfect component for reducing inflammation and effective against itchiness and redness. Suitable for acne-prone skin, the mask is invigorating, soothing and perfectly indulgent whilst targeting specific concerns.
Your aesthetician will then massage Dr Sturm's potent and rich Anti-Aging Body Cream following the mask. Leaving a beautiful glow whilst focusing on diminishing the visible signs of aging we all try to reverse; my skin felt utterly nourished and immediately firmer.
Following my treatment, I had some bursting questions for Barbara Sturm on this topic and was lucky enough to sit down with her outside of a hectic schedule for a quick chat.
The anti-aging body treatment has improved my hyperpigmentation and controlled my sebum production post-treatment. Can you tell me how this has occurred?
The Anti-Aging Body Treatment, offered at my London and Dusseldorf Boutique & Spa locations, uses potent skincare ingredient science that smooths, firms, and rejuvenates the skin all over the body. It includes a gentle, all-over body exfoliation using the ENZYME CLEANSER, which removes dry skin and clears the pores, and the application of my CLARIFYING MASK on the back area also helps to detox and draw out impurities – which is the reason you've experienced more balanced sebum production. The CLARIFYING MASK also contains both Zinc and Kaolin Clay, which remove excess sebum and counteract the formation of impurities.
How can we incorporate the enzyme cleanser into our skincare routine (outside of our faces), and how frequently would you recommend using this?
I recommend keeping an ENZYME CLEANSER in the shower and using it 2-3 times weekly all over the body, especially in problem areas, to remove dead skin, boost circulation, encourage skin renewal and control excess sebum production.
Aside from the enzyme cleanser, are there any other product recommendations for back acne and hyperpigmentation that readers can use?
For back acne, I would recommend applying my CLARIFYING MASK 2-3 times a week or when you are experiencing a breakout. Follow this with my BRIGHTENING FACE CREAM or DARKER SKIN TONES FACE CREAM once the breakout has dissipated to combat hyperpigmentation. Both products contain ingredients to combat hyperpigmentation and control sebum production; Cress Sprouts Extract in the BRIGHTENING FACE CREAM brightens the skin and diminishes the appearance of dark and yellowish spots; the Microalgae Extract and Lumicol, which you'll find in the DARKER SKIN TONES FACE CREAM, helps even skin tone.
How often would you recommend the anti-aging body treatment?
I would recommend the ANTI-AGING BODY TREATMENT once a month and also following a body routine at home, including exfoliation with my ENZYME CLEANSER in the shower, my CLARIFYING MASK to control sebum production and my ANTI-AGING BODY CREAM to replenish moisture after the shower.
Results:
Results, as expected, were instant, my skin felt deeply cleansed, and my pores appeared smaller. The oil production on my back was so significantly reduced that I now repeat this treatment at home. Not only does this new routine help control and minimise my bacne, but I have noticed a huge improvement with my hyperpigmentation.
As the results were pretty much instant and on following Dr Sturm's advice, I now include the Enzyme Cleanser once a day using it in the shower. I love that the powder is activated with water, turning into a foam instantly; the cleanser just needs to be left for approximately a minute and then rinsed off. I also use the Clarifying Mask once per week and the Anti-Aging body cream at night.
Another recommendation is Dr Sturm's newest launch to tackle the loss of elasticity around my décolleté area. Dr Sturm's Neck & Décolleté cream forms part of the super anti-aging line with potent anti-aging benefits. The cream is a thin consistency, yet not too runny, and a little really does go a long way.
At six weeks post-treatment and implementing these products into my routine, I can now finally say I've BANISHED BACNE! - Finally, a treatment and regime that actually provide fast results. I noticed a significant improvement even before the first skin cell cycle (which is unheard of as it takes roughly 28 days to see any results in skincare). So if you are suffering from bacne, maybe this is for you!
Editor Recommendations
To recreate this treatment at home, I recommend the below products:
Additional recommendation new Neck & Décolleté cream
Dr. Barbara Sturm London Boutique & Spa
Address: 125 Mount St, London W1K 3NS
Phone: 020 7959 0840
For further information or appointments, visit Dr Sturm
Words by Jheanelle Feanny