Vingt Sept
Is the Lexus UX the most fashionable car of 2023?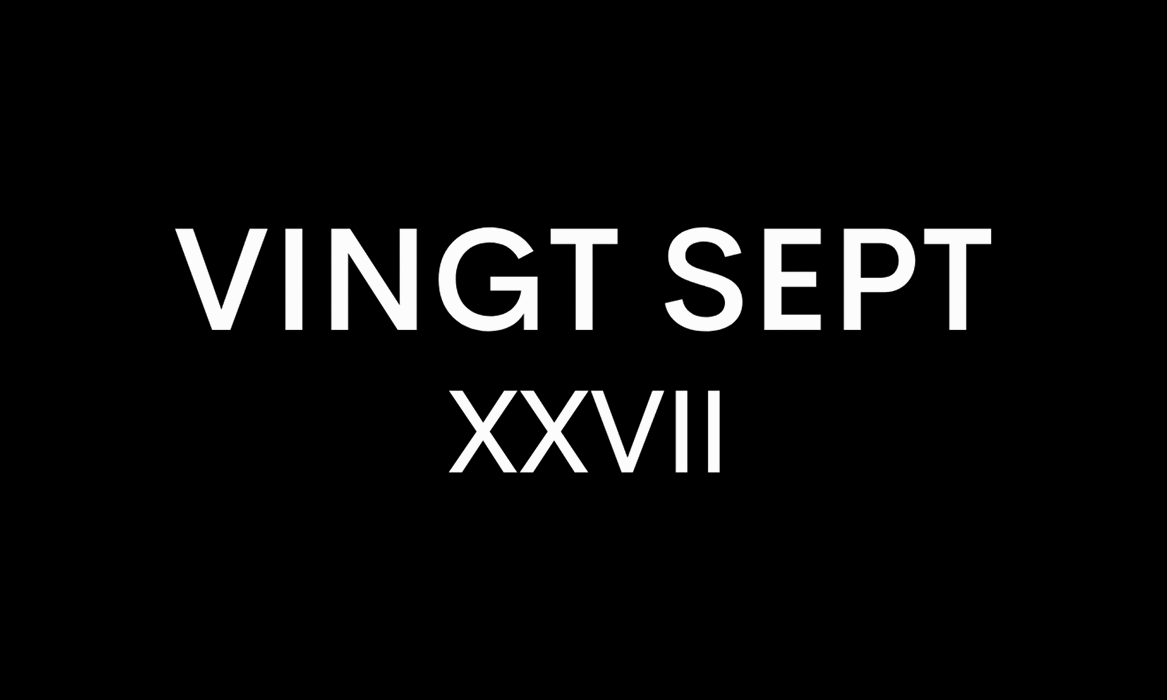 Lifestye
Lexus UX 250h
When it comes to stylish auto, we city folk often struggle with a purchase decision - perhaps, due to a lack of option, or because fashion-forward motors this century tend to be gas guzzlers, leaving urbanites guilty of impacting the environment or looking at an eye watering fuel bill.
Enter Lexus UX 250h, a new release from the Japanese auto heavyweights, upgraded late last year and perfect for those seeking the slender body of a sports car crossed with the appeal of an SUV.
Is there any better way to test drive a sleek vehicle than a 24-hour trip to Berlin? After all, David Bowie once boasted, "Berlin, [is] the greatest cultural extravaganza that one could imagine". Bowie himself spent two years in the capital's neighbourhood of Schöneberg (in 1976), a relocation said to be in aid of helping his fight against addiction. The experience allowed the musician to exercise his creativity, and he later released three history-making albums dubbed The Berlin Trilogy (Low, Heroes (1977) and Lodger (1979). True to form, the cultural metropolis still oozes the unmistakable character that many worldwide cities lack.
Instead of opting for London/UK to test drive the new UX, we were cordially invited to put the wheels in motion at a 24-hour extravaganza across Germany's capital. But instead of the haunts one expects to visit in Berlin, Lexus shook things up with an UnXpected itinerary.
About the UX 250h
This is one of the most exciting releases from Lexus aside from their fabulous RZ450e, due to be released this year (did you catch a glimpse of the iconic car scene during Black Panther: Wakanda Forever?).
The self-charging hybrid has a bespoke sporty exterior and interior following its upgrade in late 2022 so it is no surprise to hear that the UX is a bestseller across Europe.
Ideal for the urban lifestyle explorer it's the perfect set of wheels for a younger in vogue individual. And for those seeking a little more flash the UX F Sport is also a great alternative.
Mod cons include a new multimedia system with large screen, safety systems, a voice recognition system and sleek interiors.
Joy Crookes Musician and Lexus UX 250h Ambassador
Where did we visit?
A stylish car needs an equally contemporary ambassador, and Lexus delivered well with musician and songwriter Joy Crookes. Crookes, best known for spine tingling tracks Trouble and When You Were Mine, is not only the face of the hybrid SUV, but found time during her busy schedule to provide a full playlist of her favourite tracks, to accompany the drive, kicking us into gear as we buzzed around the city.
KEIT Bakery Berlin
UnXepected allowed us to experience a different side of Berlin; starting with a quick jaunt from the Delphilux Cinema to KEIT Berlin - a bakery owned by former Adidas HQ Employees Kolja and Thanos. Swapping the bustle of fashion and marketing for bread, the duo gave us a crash course into the secrets behind making the perfect loaf.
Whether you're a Sourdough lover or peckish for traditional Rye, Keit offers something a little different from the norm. Walking into the bakery that is easily mistaken for a gallery, the pair share the backstory explaining their passion for bread. The commentary is far from surprising; as they divulge their fascination they allow us to connect the dots with the simplicity and history of bread and how it has brought people and memories together for centuries.
25HOURS Hotel
Keit, despite its infancy (compared to those of a traditional nature), is now one of Berlin's leading bakeries, where queues are often reported around the block. Being ever sustainable, there's a strong ethos on zero wastage. Any unsold loaves (which is not often) are turned into tasty Brotchips, and, for any novices / avid bakers, there's the option to purchase Keit's secret starter kit to recreate your own bread at home.
Next, we ace off around the corner to Seumestraße, where we immersed ourselves into miniature floral design at Tiny Trees. The unorthodox plant shop entertained our minds as we created small-scale terrarium-art using succulents and of course, we can't forget mentioning the chance to hand paint a tiny Lexus UX.
Other activities included creating a unique canvas courtesy of Tape Art, an overnight stay at eccentric 25Hours Hotel, and a drive to Cold War listening station Teufelsberg. The unique location dubbed one of the largest street art galleries provided the perfect backdrop for a private track drive in our stunning Lexus UX 250h.
We enjoyed the UX so much we couldn't help trying it out in London for a week! So our verdict is out, we predict that there will be a lot of UX 250h's whizzing around cities across the world this year.
The Lexus 250h is available now
For more information visit Lexus
Words by Jheanelle Feanny