Vingt Sept
It's a Sin: Callum Scott Howells speaks on the show's importance even in 2021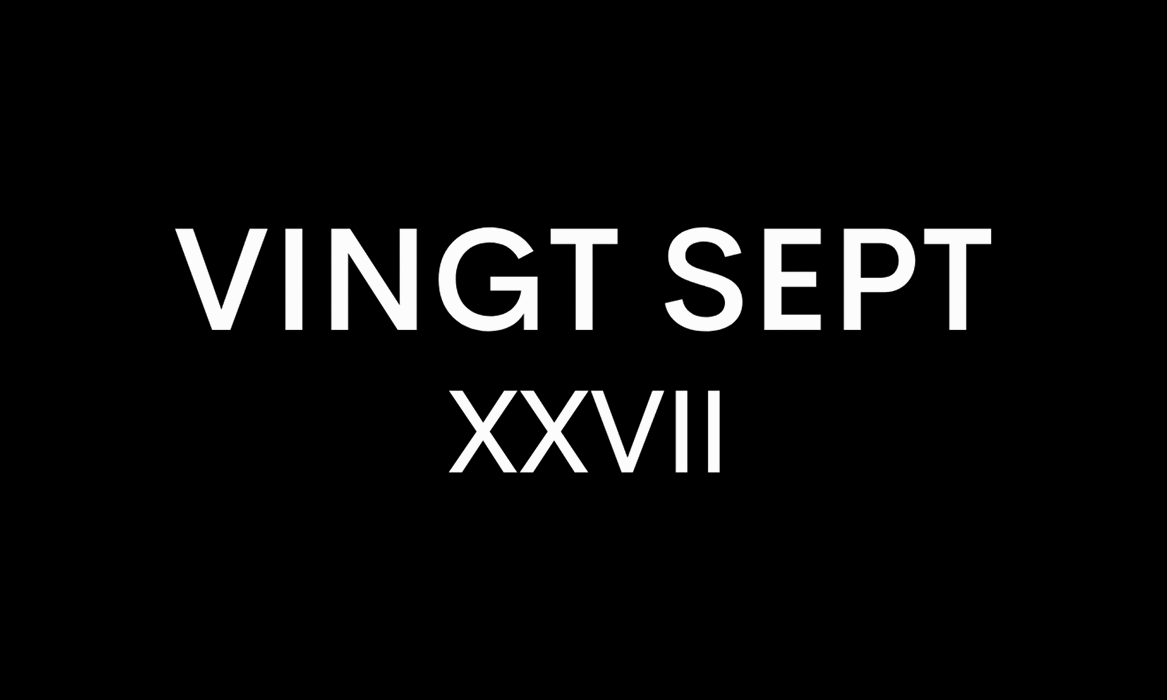 Wild, vivaciously funny, and gut-wrenchingly brilliant. Callum Scott Howells brings his A-game to HBO/ ALL 4's It's a Sin. A newcomer in the industry, his acting chops are put in the spotlight as he takes on one of the leading roles in Russell T. Davies' new, outstanding masterpiece.
Callum breathes life into the character of Colin Morris-Jones, a young and innocent Welshman, who embarks on a new life in London, in the hope of becoming a Savile Row tailor, during the frenzy of the city's gay scene in the '80s — a far cry from the conservatism of Wales and his family. He meets the likes of Richie (Olly Alexander), Roscoe (Omari Douglas), Jill (Lydia West), Ash (Nathaniel Curtis), and finally, his mentor Henry (Neil Patrick Harris), who all play a role in helping Colin come to terms with his sexuality.
Here at Vingt Sept, we sat down with the gregarious Callum Scott Howells to get his thoughts on his exciting new role, and what can viewers expect from the show.
Congratulations on It's a Sin! It's mind-bogglingly brilliant. Now, let's go back to the beginning. Why did you want to be an actor?
When I was young and singing in the car, my mother heard me and said: "What do we do with him?" because they made me try karate, football, and rugby, but it just didn't go to plan with them. [laughs] So when they heard me singing in the car, they thought, "Why don't we put him in performing arts?" Next thing you know, I was put in an amateur drama and fell in love with performing and acting, It felt like an outlet to express myself and It felt so comfortable, and I always felt excited about it.
It wasn't just about that though. it was also the feeling of being with people – working and growing with them. It was all about love. This takes me back to my first proper show, Oliver, playing the lead. It felt as if the seed was planted from then on.
As a classically trained actor, do you have any methodologies that you follow when prepping for your roles?
I think I'm still figuring all of that out. I don't have a method of such, but I think one of my things is that it's always physical stuff. I get it into my body, needing the character to embody me. I can only really know the character when I read the script four or five times. I go through every single detail about the character, what the character says about people, and their quirks. Once I've read that and truly understand it to the best of my ability, then I can make my decisions and be led by the script and my impulses, especially when I bring the character to life. That's important because the role you play is "you"; in a sense, you are the character, the face, and the body of it. So I guess for that marriage to happen, there needs to be a mutual understanding.
In It's a Sin, you play a character teetering on the edge of shyness, compared to Roscoe (Omari Douglas) and Richie (Olly Alexander). What attracted you to Colin's role? What was it about his personality that made you gravitate towards this character?
One of the reasons I was attracted to the role was because the character is Welsh, and I'm Welsh. When we received the brief, it was a case of "this could work for you." Plus, it was Russell's work, so it was a win-win.
I grew up watching Russell T. Davies' work when I was young. Doctor Who, namely. I was obsessed with it. I remember coming home from school and watching it straight away. When my agent said, "Russell is casting his new show. Would you like to be in it?". I immediately said, "Oh yes, definitely!" That's when I auditioned, sent in a tape and went to London. I was lucky enough to be offered the role. That was just one of the proudest moments in my life. I never thought I would act on television, so it was amazing that I was able to land a starring role on the telly but also for it to be so special, and important. Playing a Welsh character in a Russell T. Davies drama, it just felt so wonderful.
T Shirt Bally, Trousers Gucci, Loafers Bally, Jewellery Alighieri 
How was it working on a set filled with such talented personalities? It must have been wonderful to perform with the likes of Olly Alexander, Stephen Fry, and, of course, Neil Patrick Harris.
Yeah, even if you dream about what you would like to do, sometimes you can never envision it happening. But then you never think that it is going to be a show with these gargantuan figures of the acting industry: Neil Patrick Harris, Stephen Fry, Olly Alexander, and, of course, Keeley Hawes. They are icons, and I remember feeling pressure from day one, but I always wanted to bring truth and honesty to the role. As actors, we are embedded with our truths and honesty. Following our guts and being able to do that with these amazing people is a privilege. I felt honoured to be a part of this, acting alongside, not just the greats but also the guys (Omari, Olly...). For us, it was so special. We got to know each other and filled the show with love since day one, and I hope that's there for people to see.
Coat Bally, Jewellery Alighieri, Boots Stylist Archive
Talking about the show's storyline and setting, what was it like re-enacting a time that was fraught with discord, especially with the surge of Aids cases?
It's a very important period in history. It was a time where people were dying en masse and the government also dealt with it horribly. There was no sympathy, no mourning over the dead. No one was publicly acknowledging that people had to mourn the death of their loved ones, whether it was a son, daughter, uncle, and even a very close friend. When you look back and realise there was no public acknowledgement of it, or its importance, to tell the story was so significant to give justice for all of those beautiful souls that died.
In saying this, the only people who have acknowledged this story are the playwrights and screenwriters, people in the creative industry. Think of Angels in America, Pride, The Normal Heart, and 120 Beats per Minute. These huge important bodies of work were created for the people who passed, humanizing them. Honestly, thank the Lord for creating the creative industry because look at that alienating speech that Margaret Thatcher gave, and section 28. You instantly think, "What the absolute f*** was going on?!" then you compare it to what we're experiencing now with this pandemic. You just think, "Oh what do you know?!"We're all talking about how awful it is, how tragic it's all panning out to be, and that is fair enough. I've lost two of the most important people in my life to it. But I'm also thinking," Why didn't we express these emotions and sympathy back then?"
Hat & Accessories Stephen Jones & Completed works, Jacket Gucci, Shorts Valentino, Jewellery Alighieri
Many people continuously reference themselves to the characters they see on shows. To avoid spoiling the show for anyone who hasn't seen it, my question is: If you were to describe your character's universal role during the Aids epidemic, who would he represent?
I think Colin weirdly represents us all. We've all been Colin at some point in our lives. His character embodies the innocence and beauty of what we all go through. He's a sponge that is absorbing everything at this point of his life, now that he's left home and having to learn the ropes quickly. I think that's all of us. We've all been there, and some still are. Even if you look at the story itself, look at the parallels between Richie and Colin. You see vulnerability from both sides of the spectrum. I relate to Colin a lot and I've spoken to people about it. Everyone says, "Oh that was me when I first moved to London." That's the beauty of Russell's writing. He created a character that was just so full of joy and life. I think it's a testament to his genius. He knows what to do with the show. He's just bloody brilliant!
If you were to entice viewers to watch the show, how would you describe it in your words?
I would say that the show is about five friends who all represent us all in a way, and you're about to embark on this massive journey with them. Living, loving, and laughing, you relate and you join them in this big party, making you want to go on this ride with them. [laughs] It will be a really fun trip
And lastly, what are the best lessons that viewers should take from the show?
I think we need to always look back and acknowledge that there are things that happened that shouldn't have occurred. In doing so, it would help us move forward. It's also not just in this show. Others have the same resounding message. I always thought about how amazing the creative industry has been, especially the film industry for allowing us to tell these stories because sometimes school education doesn't deliver, while art prevails in this.
Hat & Accessories Stephen Jones & Completed works, Full Look Dior, Jewellery Alighieri, Boots Stylist archive
Photographer Jack Alexander
Stylist Ogun Gortan
Grooming Jon Chapman at Nylon Artists using Dior Skin and Monpure
Words by Leigh Dacasin
Sub Editor Primrose Jeanton
It's a Sin is available now on All4 and HBO Max