Vingt Sept
Jasmine Thompson is back and ready to once again disrupt the music industry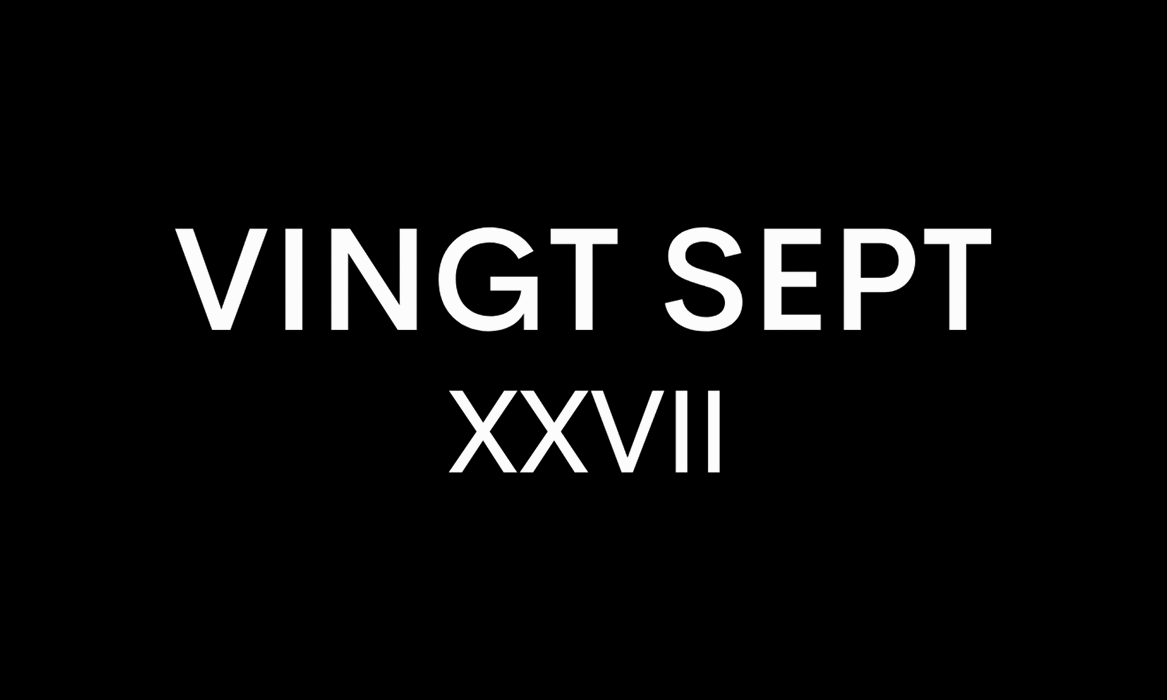 Music
UK Artist Jasmine Thompson has been in the industry for more than a minute, achieving success with a major record deal at the tender age of just 13 years old.
Since then, London-based singer and songwriter Thompson (now 20 years old) has amassed more than 3 billion global streams, accrued over 674M YouTube views and now returns with a new single happy for you.
This follows an earlier release of song already there produced by TMS and co-written with Kristin Carpenter (Greyson Chance, Nasty Cherry, NOTD).
With seven years in the industry and accolades achieved at such a young age, it made sense to catch up with Miss Thompson to discuss surviving the industry, keeping real, and evolving her songwriting and music career.
Hey Jasmine, what was it like to be signed by Atlantic at such a young age and grow up within the industry?
I got signed at 13, and it felt like I had been given this green light to go and make music. I was so grateful that strangers were so supportive, and it made me feel really hopeful. When I eventually left school to start touring, it was like a whole different life, really. I had so many unique experiences, but don't get me wrong, it was hard work, but worth it every day.
How were you discovered?
I've been posting covers on YouTube since I was 10. I just kept uploading every few weeks or so; I started out with just the intention of having fun. I remember my mum used to help me deal with all the tech stuff; I couldn't get my head around it. I just wanted to sing a bit. My channel just kept growing, other artists were sharing my covers, and I caught the attention of some managers and eventually, a few labels were reaching out.
You've achieved so much, but what is the milestone or the one thing you always look back on and think, 'yeah, I did that!"
Thank you! I feel really proud of how much I've travelled, maybe even more so now that we've all been stuck at home during this year. It's a wonderful feeling that I can't explain, but the fact that my music has gone around the world makes me feel very happy.
Where do you get your inspiration from?
I just like to create; I think most of my inspiration comes from just everyday things. And then if there's a huge dramatic break-up, then that definitely helps, sadly. I think songwriting is mostly being reflective... It's quite fun overthinking a situation because you could end up with seven different songs about the same day, haha.
Your sound's been described as airy and mesmerising, yet unassuming. But how would you describe your sound?
I think I'd agree with airy... mesmerising is very kind. When I was super young, I remember many comments under my videos asking if I was smoking at the age of 12; haha, I guess I had a husky voice. I like to think my voice can carry a lot of emotion.
When did you realise music was something you could do as a career?
I made a cover of 'Ain't Nobody', and a DJ called Felix Jhaen flipped it into a really upbeat summer dance song, and it became massive. It was like number 1 in Germany for nine weeks straight, sort of huge... There were so many tour opportunities and people that wanted to write with me that I decided to go into music full time... I think I was around 14-16 then.
You returned with single already there this summer; what was it like working with producer TMS (who has worked with Lewis Capaldi) and Kristen Carpenter?
I've known TMS for a good few years now. I used to live around the corner from their studio. They really brought already there to life, I think they've always had a magic touch with love songs, so I'm glad we've put something out together now. Kristen is an angel. We met on Zoom over a year ago now, and it was my first ever Zoom writing session, and it was effortless! Ever since then, we've been writing quite often with each other, but we still haven't met in real life.
What is different in your music and songwriting today than seven years ago?
I feel like so much has changed. I've grown up, I was 10 when I started writing my own songs, and I'm still proud of most of them; some are horrendous. I've slowly been experimenting with different writing styles and music, and I think I'm getting closer to where I want to be as an artist. I used to do a lot of covers of other artists songs, and it was actually a really good way of finding out what I like or don't like
What did you do during your time away from the (music) industry and during the lockdown?
I did a lot of catching up on sleep. I was touring a lot for a few years, and I decided that I needed to spend a bit of time at home and go for some normal teenage experiences. I found a job as a waitress in Soho, and it was such an amazing year, doing something that wasn't music. I felt like I needed to remind myself that I loved it, and it worked. After a year, I decided to go back into music. I released an EP called Colours that I had worked on partially during my break. And then Covid came into the picture. I felt like I hit a massive drop, I had just decided to come back, and I was getting so eager to make some moves, but then everything was at a standstill, and it shook me. So, I did what most people did; I tried just to stay put and wait it out. I didn't feel very creative for the first few months, I had a bit of a dramatic summer, and it spun me on a writing spree like something just switched, and I embraced working at home, and I found a nice flow.
What can fans expect to see that is different this time around?
Still singing sad songs about love. But this has an added element of super overthinking and drowning in lockdown. I've got a lot of music that I'm so eager to release, and it's all about the last few years of taking my break and the effects of lockdown.
You've just dropped happy for you; what's the story behind this melodic yet joyful song is?
happy for you is about learning to let someone go because you know they deserve better. I think it's about learning to be selfless. Personally, I find it very hard to admit when I'm fighting an uphill battle, and it's easy to stay in denial, especially if you feel safe. I hope people can relate to it if they ever see someone they care about moving on.
Your song funny hit 200M streams; what was it like working with Zedd, and how did the collaboration come about?
Working with Zedd was incredible. I still can't believe that I can say I've got a song out with him. I worked on Funny with producers Monsters and Strangers, who have worked with Zedd a lot. They sent it over to him without me knowing, and then one day, I get an email from my A&R with Zedd's version (of Funny), and it was so exciting! I was a huge fan before, so it was a bit surreal, to be honest. The sad part is, we still have never met in real life, haha!
Is there a moment in your career where you felt 'I've really made it'?
That's a bittersweet question. I think I'll never really be able to look myself in the mirror and say that I've made it. There's always something more to do, isn't there, and I like to stay busy. I'm really proud of what I've already achieved, and hopefully, one day, I can learn to say well done.
Do you think this past year has affected your creativity?
I didn't want to make music during the first half of lockdown. I didn't know what to write about because I was just at home like everyone else, and I didn't want to just write about feeling lonely because it would make me feel even more lonely. At first, I felt very trapped musically; it just felt like an awkward situation that I didn't really know how to deal with. But eventually, the fact that lockdown just kept on being extended meant that I was forced to start exploring writing at home. It actually gave me a whole new technique of writing. I think I was scared of writing at home after such a long time of always being in a studio with someone, so It's nice to know that I can do it again.
What can we expect from Jasmine Thompson towards the end of this year and 2022?
Just a lot more of everything. I feel like the whole music industry has been waiting for the pandemic to ease up, and hopefully, next year, there'll be so much music to look forward to. I know I've definitely got an album's worth.
Photography Clara Bäcklund
Words by Jheanelle Feanny