Vingt Sept
Jones Family Affair: London's Sexiest Theatre District Dining Experience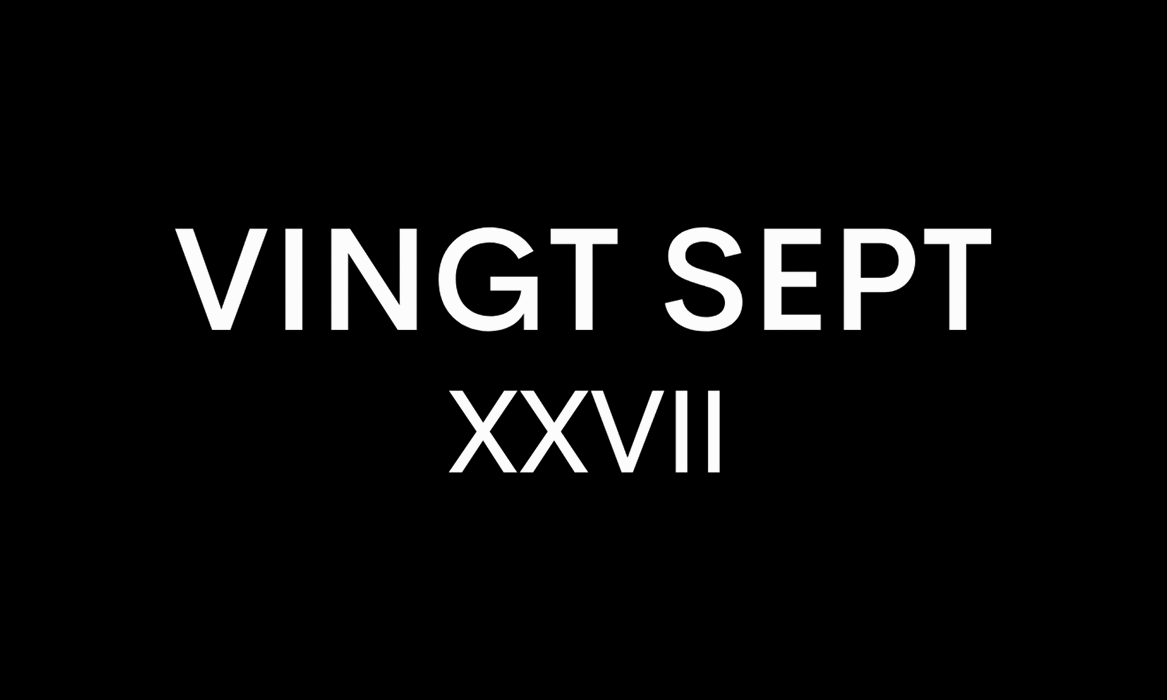 Food & Lifestyle
Jones Family Affair opened in November 2021 in London's Theatre District
Charing Cross in the heart of London's theatreland is a stone's throw from city monuments and the iconic National Gallery. It is now also home to one of the sexiest new restaurants in town, Jones Family Affair.
The Jones Family are known for their quality cuts and trendy vibe and have finally opened their second location in the city.
Back Story
For those familiar with their favoured and popular Belgravia site (Jones Family Kitchen), you will be aware of their mouth-watering menu options and quality steaks, so we had a considerable amount of expectations when visiting the new spot.
Proving us right and failing to not disappoint, Affair has exceeded, providing both theatre lovers and foodies with a slice of charm and excitement in the busy area.
The Gallery at Jones Family Affair, one of their many dining area
Design and architecture
The building formerly the headquarters of notable publishing powerhouse Chatto and Windus has been in the owner's hands since 1992 and despite being a delicate time for hospitality opened its doors to guests last winter.
Inside diners are greeted with a design infusion where different art periods clash to provide a stimulating cerebral experience.
Expect an eclectic encounter where artworks pay homage to Dadaism, Neo-expressionism, Renaissance and Pop-Art periods. Interiors, artwork and furniture were all carefully selected by the mastermind behind the Jones Family, Co-Founder Duncan Watts. Watts, an avid art collector, has even managed to install a framed Manon Balletti print (by Jean-Marc Nattier from the National Gallery) on canvas on the ceiling of the second floor; the striking painting lives amongst Keith Haring prints that include the quirky 80s Lucky Strike.
Keith Haring and Pop-Art on the walls at Jones Family Affair
The design and interiors create ample conversation at Jones Family Affair, which is exactly what Londoner's and those visiting the city need; a requisite break from pandemic based tête-à-tête that has dominated social gatherings over the last 18 months.
Expect a mixture of Londoners and gastronomes looking for an immersive experience. Although the decor and ample art can lead one to think it could be a stuffy experience, Jones' is surprisingly unpretentious and filled with people simply seeking great food and a buzzing atmosphere.
A framed Manon Balletti print on canvas on the ceiling of the upstairs dining area
Chef/Dining Experience
Aiming to fashion steak dishes in a rousing manner (over traditional steakhouses), Affair makes use of quality cuts from high welfare butcher Ginger Pig. Ginger Pig pride itself on sustaining rare breeds ensuring impeccable quality control where cattle roam free over large areas of the North Yorkshire Moors.
Jones' has sourced produce from the butcher for many years working closely to deliver sensory alluring dishes to established Meatatarian's looking for premium options.
Staff are attentive to all needs and very knowledgeable on both the menu and drink options that can be overwhelming due to the amount of choice; I mean we wanted it all!
The charming Bubbles & Squeak cocktail from the 'Cousin Michael Loves His Pet Bubbles' menu
Recommendations
Drinks
As mentioned above the cocktail menu is impressive with countless options to wet the whistle, from highballs to gins, all with quirky names personalised by Jones.
For those looking for a sensory experience, try one of the numerous gins, some are infused with fruit and for those preferring a more herbaceous tang, the Olive and Basil is a perfect choice.
If seeking a twist on a classic, try an option from the 'Cousin Michael Loves His Pet Bubbles' menu. We went for the Bubbles & Squeak, a delightful and fresh take on the traditional pornstar martini.
Food
Led by chef Daniel Rodriguez who has been with the company for many years, each dish appeals to every taste bud.
The A La Carte menu is an array of feasts both land and sea. Start with the crispy courgettes or fried squid from the nibbles selection. Both light and airy yet flavoursome; the courgette is lightly tossed in a tempura batter and arrives with a tangy yet sweet sriracha mayo. The crispy squid has the addition of almonds and a chilli aioli adding height to an otherwise fresh dish.
For mains, remember, you're at the best place for steak, so naturally, our choice would be one of the prime cuts. For those dining solo try the rib-eye or perhaps the fillet if seeking a hearty alternative.
For sharing the chateaubriand is the star of the show and at £13 per 100g you are getting value for your buck. The sizable filet is incredibly tender and brimming with flavour and succulence. Lightly seasoned to not distract from the natural flavours, the chateaubriand is simply sublime. Pair this with a seductive 2019 Côtes du Rhône (from Famille Perrin), dense in flavour and heady fullness. An additional star pairing is the St Émilion Grand Cru (Chateau Tour de Capet) full of intense oak notes.
All steaks are grass-fed English Longhorn cattle and dry-aged for a minimum of 28-days for intensity in flavour. If wanting a sauce to accompany your steak, both the chimichurri and peppercorn choices will make your mouth water and your heart skip.
An array of sides are offered at Jones Family Affair but our favourites are the hearty truffle mac n cheese, mouthwatering stacked Dauphinoise potatoes, and for those looking for a healthier yet interesting dish the Cavolo Nero with shallots and balsamella is a must!
Dessert choices are expansive and cater to every palette. If looking for an infusion of eastern flavours accompany the rich and creamy white miso gelato with the white chocolate cheesecake. The ice cream is dreamily made with double cream; flavoursome coconut cuts through the white miso paste adding a light yet fragrant edge.
The chateaubriand accompanied by Cavolo Nero and stacked Dauphinoise potatoes
Lunch and Pre-Theatre Set Menu
For those going to the theatre Jones' have what one would say a taster version of the full menu without breaking the bank and conserving the quality it is most known for. Feast on succulent Onglet steak for land and for sea, the seared sea bass with gremolata is a must-try.
For vegetarians, the courgette and onion tart is accompanied by an array of greens. With two courses priced at £19.50 and three for £23.50, it is understandable why the set menu is editor-approved.
For more information visit Jones Family Affair
The Jones Family Affair
Address: 40-42 William IV St, London WC2N 4DD
Phone: 020 3750 2121
Lunch and Pre-Theatre Menu (orders to be placed before 6pm)
Words by Jheanelle Feanny