Vingt Sept
Joseph Reuben talks Gucci Bamboo & EP Welcome to Dreamland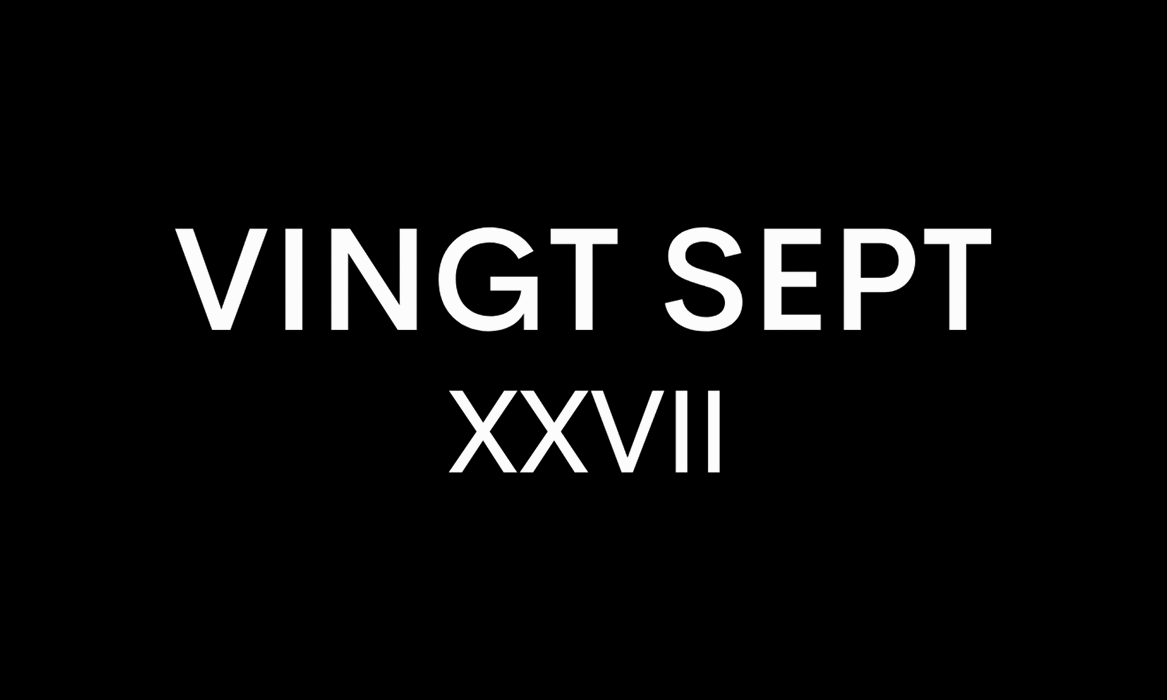 Music
London singer-songwriter Joseph Reuben may not have been around for long, but he is creating some ripples in the industry. Growing up in an ultra-orthodox Jewish community in London and following a move to NYC as a teenager, he produced and composed melodic R&B music and piano ballads, whilst gaining a considerable following for his evocative cover of Robyn's Call Your Girlfriend.
However, following an unexpected surgery, Reuben was told he might never sing again. Refusing to allow his creativity to wane, he instead shifted his focus to producing cinematic scores for film, TV and theatre. Nonetheless, following years of vocal rehabilitation, Joseph Reuben has returned to take the industry over by releasing his debut EP Welcome To Dreamland.
We sat down with Reuben to discuss life growing up in both London and New York and why 2022 will be his best year yet.
You composed music for Gucci's new Bamboo campaign; how did that collaboration happen?
Katja Mayer, the brilliant director, is a friend who I often collaborate with. We most recently worked on the cover art for my single Dreamland and also photographed my next single cover featuring Daisy Lowe. She asked me if I wanted to compose the music and sound design for it, and of course, I said yes. Any chance I get to work with her is a no brainer.
Tell us about your life growing up in London vs the US.
I grew up in an orthodox Jewish background with seven siblings and super creative parents. My dad is an actor, and my mum is a singer/guitarist who I've performed with since I was a teen. London was an insular life. I spent so much of my time painting, producing and creating; that was my main outlet, but it felt limited. When I was 18 I moved to New York and instantly fell in love with the city. I finally felt like I had found 'home'.
What are the differences that you enjoy about both countries?
New York, London and LA are all very different cities. I love how NYC has this communal sense of energy and a fast pace of life whereas in London I can think and hibernate whilst I work. LA is the most visually inspiring. Every street corner looks like a scene from a film.
Describe your music in 3 words?
Cinematic, emotive, retro.
Who are your influences, both musically and lyrically?
So many influences, but here are some of my key ones. Ennio Morricone, Hans Zimmer, Lana Del Rey and WoodKid.
You underwent vocal surgery. Can you tell us about what happened and how you used your time whilst recovering?
I was in a lot of pain, all the time. I lost my voice and carried on singing even when it was damaged, pushing it, drinking and going out. Just putting it through hell. My doctor said I needed to have at least two surgeries and that I wouldn't be able to sing again. I was utterly heartbroken as this was my way of communicating! Whilst I was on voice rest, unable to speak, I spent my time producing instrumental music. After people kept telling me that my music sounded like it belonged in film, I decided to solely focus on composing music for film and TV and spent the majority of the next decade founding the production company Cinemax Studios, creating music for major TV and fashion campaigns, films, ballet and theatre. After years of working behind the scenes as a composer, It felt like the more success I had in that field, the further away I was getting from my original dreams of being a solo artist. So I decided to take a step back financially to finally live out that dream - working behind the scenes rehabilitating and gaining confidence back in my voice.
You received a lot of recognition for your cover of Robyn's Call Your Girlfriend; tell me about how you handled going viral and the transition from covers to creating your own music?
When I first heard that song it resonated deeply with me. And as I began performing it live, it quickly became a fan favourite. Ultimately it's a relatable and well-written song and something about singing a stripped back version really resonated with people perhaps this was down to how vulnerable I was when performing it. At the time, most people hearing it didn't realise it was a cover as it sounds pretty different to the original. Regardless of whether something is a cover or an original song, I feel the need to fully embody any song that I perform as my own, otherwise, it feels like I'm doing some cheap karaoke.
What do you want people to feel when they listen to your EP Welcome to Dreamland?
I want to transport people, the way I was transported when watching old films from my childhood.
Tell us about the creative process behind the EP and why you think people need to hear these tracks in 2022?
During the lockdown, I began a project called song a day, where I wrote and produced one song every day for a month and shared it online for my followers to vote their favourites. I then took my fans and my favourites and turned them from demos into songs which then became my EP.
It's so easy to look around, compare yourself to others and feel like you are not enough. I want my music to empower people and give strength when they need something to hold onto.
Welcome To Dreamland is out now
Photography by Katja Mayer
Words by Jheanelle Feanny