Vingt Sept
Latto brings Big Energy this Autumn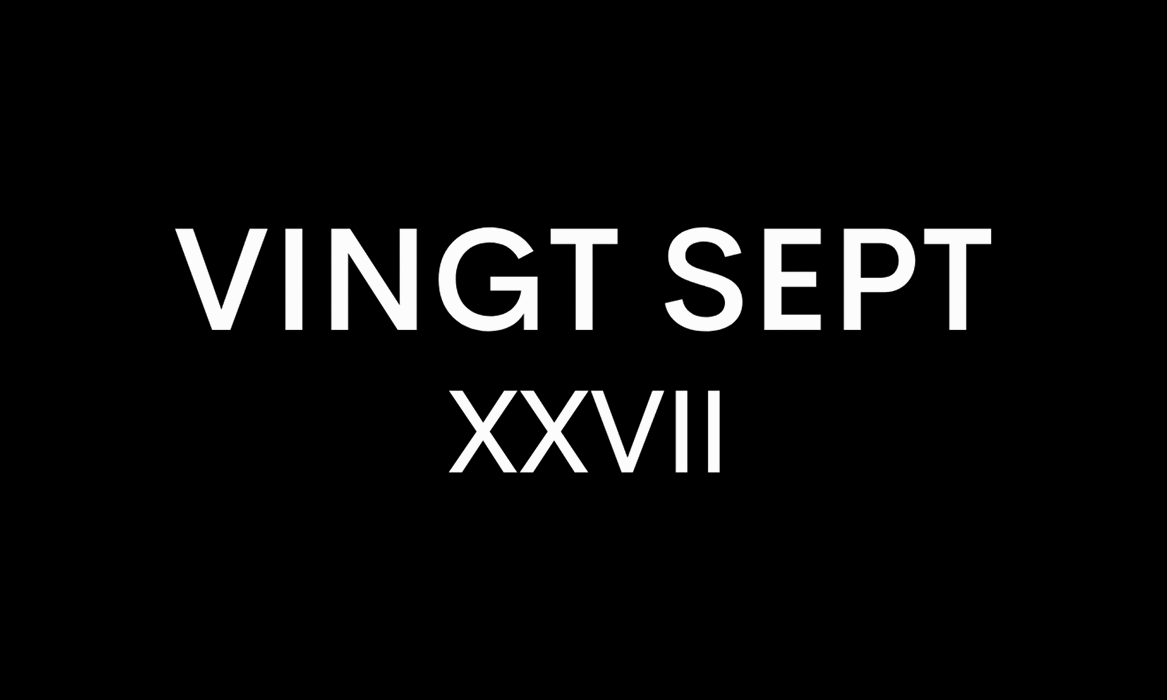 Music Cover Story
Already counting Rihanna, Nicki Minaj, Cardi B, and Lil Wayne amongst her fans, 22-year-old rapper and Atlanta native Latto has been having a great couple of years. She marked a new chapter by embracing a new stage name, Latto, after controversy surrounding her previous moniker Mulatto, and released her debut album Queen of Da Souf in August 2020.
Latto gained popularity in 2016 after winning the first season of reality show The Rap Game. But her mainstream breakthrough came with her 2019 and Billboard Hot 100 single Bitch from Da Souf.
This year, thanks to a remix of the single and Muwop, Latto became the first Atlantan female rapper to have gold and platinum-certified solo records. She was also nominated for best new hip hop artist at the 2020 BET Hip Hop Awards and was named MTV's global push artist of the month in February 2021.
Latto has already collaborated with several artists, including Saweetie and Trina, Gucci Mane, G-Eazy, Chloe x Halle, Doja Cat, City Girls, 2 Chainz, and 21 Savage. But it is clear that she has much more to give.
We caught up with Latto at Mama Shelter LA, the perfect backdrop to the Hollywood Hills, ahead of her new single Big Energy. The catchy song samples Tom Tom Club's Genius of Love, differing from Latto's heavy beats proving versatility and showing a her fun side.
Modular Harness by Object and Dawn
In a few words, how do you describe yourself as an artist?
Very authentic, raw, uncut, southern, big feminine energy, and confidence.
You recently changed your stage name from Mulatto to Latto and introduced this new name with the release of a single, The Biggest. What does this new name mean to you, and what was the importance of using a song to debut it, rather than a Tweet or press release?
I was receiving a lot of backlash for the name for years. Obviously, I was too young to comprehend the backlash correctly since [I'd had the name since] eight years old. I was not receptive to the commentary, so I was closed-minded. Then the older I got, the more maturing I did. I became more open-eared and just felt it was time to go back to the drawing board. So, at that point, I came up with Latto, short for lottery, just manifesting financial and spiritual success and good fortune.
And I felt like it was deeper than just a Tweet because this name change has been a topic on social media, blogs, etc. for so long. I think it was just highly anticipated and deserved more than just a Tweet or Instagram post of "Hey, I changed my name by the way!".
I feel like it needed to be explained in more depth. It needed to come from an apologetic, sincere place that people and my fans could relate to and understand, so I wouldn't be misunderstood like I was with the name in the first place.
You chose the name Latto, but you also often refer to yourself as Big Latto. Are they two sides of the same name or do they mean different things to you?
I feel like they are the same thing, but Latto is more the commercial, mainstream, put-together name and Big Latto is another persona that I can go into on stage or in the booth where it's "I'm talking my shit, it's Big Latto right now." Big Latto is seasonal, a phase; Latto is set in stone.
Bodysuit Ezgi Cigar
Yet another name you go by is Queen of the South. What does that title mean to you?
I feel like I'm one of those artists who credits my city a lot. I've held my city on my back since I was eight years old. My debut album was Queen of the South; the song that changed my life and took me to a new level is Bitch from the South; everything about my aesthetic as an artist is very southern.
Like I said, when I started, I had my city on my back. I started doing talent shows and open mics, and any type of showing in my city, and I felt like I needed to brand it as, "Okay, I'm the Queen of the South." Whether or not I feel like I'm old enough to take a title like that or have enough accomplishments to take that title, I'm stamping it before the wave and solidifying my spot. Sometimes you've just gotta take your flowers because nobody ain't gonna give you flowers.
In what ways do you think growing up in Atlanta has shaped your attitude to music?
Growing up in Atlanta that's so creatively and musically-driven creates a space where becoming a rapper – or anything in the entertainment world – feels tangible. It feels attainable because you see so many other people who have made it. There are festivals and concerts, and recording studios, and so much access in the city [that allows you] to become a rapper. I felt it was destiny, growing up in a city like this with a passion for poetry and wordplay, as if it was right there at my fingertips.
How would you describe the difference between the hip hop cultures in the south and north of the United States?
In the south, we're more hungry. I feel like we've got a point to prove because we're always overlooked. We're not looked at as the most lyrical rappers or as trendsetters, but we really are the culture. The south is the culture: the slang, the dancing, and the aesthetic overall is very prominent in the culture as a whole right now. We're just more raw and I just think we do it better! [laughs]
Top and Skirt BCBGENERATION Coat Nikita Karizma Hat Marina Hoermanseder Shoes Buffalo
Appropriately, you made history with Bitch from the South as the first solo female rapper from Atlanta to go gold, and then you went platinum. Well done, first of all!
Yes, thank you!
In what ways do you feel like women, particularly in the southern rap scene, are regarded or treated differently?
I think women in life, in general, are always overlooked, and we must work twice as hard as men. So naturally, the music industry was going to be no different than any other male-dominated world and male-dominated industry. It just means we've got to go a little bit harder to be heard and to be seen and respected, and I think that's especially true in southern female rap.
Because as I was saying earlier, southern rap is just not respected; historically, hip hop started in the north, like New York, Philly, Maryland, etc. Being a female rapper, you've already gotta go harder, and then being a southern female rapper, you've just got to go even harder.
And how are you working to challenge that culture? Obviously, your existence and your success are a challenge to that, but is there anything else you strive for?
Yeah, I think it's just all about uplifting others as I go up. Bringing people up with me and embracing other southern female rappers, and just making it a point that when I open a door, I don't close it behind me. I open the door and leave it open for others to follow through, even by reposting another southern female rapper on Instagram that I like or I'm a fan of. I just post her song or a video that has her song on in the background. Embracing each other will help.
Adding to these layers of identity, you're also a Black woman in rap. How do you feel about the fact that your music will often be viewed through a political lens because of who you are? Is that something you resent because you didn't ask for it or do you see it as an opportunity?
I would say a little bit of both. I do think the Black woman is overly sexualised and overly critiqued, so on a political level, we're always going to be overanalysed. But at the same time, it's putting a spotlight on us, where we're always the subject of conversation, and that's opening doors for other Black female artists like myself. So I would say a little bit of both.
Dress Nikita Karizma
You mentioned that southern rap is seen as less lyrical or taken less seriously. Did you find that rising to fame through The Rap Game negatively affected the way you were perceived by audiences and your peers in the industry?
The Rap Game was a blessing and a curse at the same time, even more so a blessing, and I'm definitely grateful for the opportunity. But coming out of a kids' or teens' show and trying to be respected as an adult in an adult industry was a hard transition. When you're 16, you go from having multiple cooks in the kitchen, multiple people having their say in your career, music, how you dress, and your overall brand, to being more hands-on when you're older. I'm now 22 and I'm more hands-on with everything that I do.
But people think you're going the other way. They thought I was running it back then and it's now that a lot of people are having a say but it's the opposite. Back then, I felt like I couldn't 100% be myself. Now, everything is me; I'm living in my own truth and embracing everything about me as a woman. Trying to grow up and be looked at in a different light proved difficult, for sure.
Do you find that people still expect to meet that same person they know from the show when they meet you now?
Yes! Oh my gosh, yes. I get comments every day where people say, "I just can't see her as this person who she is now because I watched The Rap Game." So then it's a question of whether you want people to look at you and hold you accountable for everything that you did and said when you were 16. Cut me a little slack! Now that I'm super hands-on with everything in my career, you're getting to know the real me.
As you've said, you've been rapping since the age of eight. You became the first winner of The Rap Game at age 16, and you're now 22. This is a big question, but what has your music style evolution looked like?
I think it was just growing up from a little girl to a grown, independent, financially free woman. I think it just showed in my music. People heard me rapping before I had my first boyfriend, before I purchased my first car, before I purchased my first home, before I had responsibilities, and before I was in the adult world. As I grew up as a human, my music has matured as well. Now I'm rapping about things I've experienced and witnessed that I hadn't done when I was younger. The more you experience, the more you have to talk about.
Full look Dolce and Gabbana
That makes complete sense. And what does your creative process look like when you write?
It really can hit you at any time. It's so weird because there are times when I'll go in the studio with a blank mind, blank sheet of paper and just go, or there are times when I might have a melody in my head or a certain beat that I want to work on. When you're creative, your mind just doesn't stop; it's not a nine-to-five. It can hit you in the shower, it can come to you while you're driving, and you've got to pull up to write something down really quickly.
It must be tiring to always be working.
Yeah, it is. It's one of the sacrifices but I feel like the money and the lifestyle kind of makes up for it and being able to spoil the people I love. It has its pros, but it's definitely a sacrifice not being able to clock out of this job I'm in.
Kind of on that same subject, you released your first studio album last year and since then your fan base has grown so rapidly. How are you coping with being in the public eye to that extent, and how do you take care of yourself under those new circumstances?
I think growing up in the spotlight on a much, much smaller scale still prepared me in a way for the much bigger platform that I'm on now, even for small things like comments. I'm not perfect; I'm still 22. But being on a TV show that millions of people watched weekly meant that people had opinions – and it's not always fans, it's haters too. So I think stuff like that prepared me for today. I won't respond If I see a negative comment now, versus back then when it would really piss me off [laughs].
Full look Helen Anthony
You say you don't respond to them anymore, but are you also managing not to take them to heart?
Yeah, you just take it with a grain of salt and look at it more as something you've got to deal with being in this industry. No hard feelings. I mean, there's still a couple comments that I'll respond to here and there. As I said, not perfect yet! But I'm on the way to being totally immune to those comments.
I have my day-one friends and my family around me who keep me grounded and distracted from that. That's not even real life. It's social media and people can just get on there, be mean and nasty, and just let out their own insecurities and put them all on you. So being around my friends and family distracts me and reminds me of real life. They create a happy environment for me, a getaway.
Another recent accomplishment of yours was featuring on the Fast & Furious 9 soundtrack with Fast Lane alongside Don Toliver and Lil Durk. You grew up around cars and drag racing, so it must have been special to be able to contribute to that franchise.
It felt very nostalgic. I grew up around cars, candy paint cars with big rims, hydraulics, and all that. That was definitely a more personal accomplishment. I was very proud of it, for sure.
On that note, is it also true that you're venturing into acting?
Yes! That's one of my low-key talents that I want to develop. I feel like I have a lot of natural skill there. Not even when I'm done with music, but once I get more secure in my role as an artist, I'm going to branch out to acting. It fits my personality so well.
Is there anything you've been working on, on the acting front?
Right now it's small scale with future videos, the next project, and having an [album] rollout that incorporates that more. When I'm on the phone with the directors, I talk about incorporating a little extra scene or, with the rollout of the album, maybe doing a documentary where I can sit in front of the camera and talk, rather than rap. So yeah, just small-scale stuff right now.
Speaking of music videos, I wanted to ask you about the role of fashion in your performances because the outfits are always making such a statement. What are you communicating through your personal style?
I love fashion! I've been into fashion since I was a little girl. I over accessorised and, because I went to schools that had uniforms, I would always find unique ways to incorporate my own individual style. It's just a personal passion, so whenever I must get ready for a show or a video shoot, I'm always on the phone with the stylist, giving them my vision and letting them take that to the next level. But it always starts with the vision I already have because I just love fashion.
Don't you also have a clothing store [Pittstop Clothing in Jonesboro, Georgia]?
I did. When I won The Rap Game, I had a clothing store. That was the first little investment that I made with my money. As I got bigger, I got too busy and I had to be more focused on my music. But yeah, I did have a very successful clothing store, which funded a lot of my studio time and my shows in the beginning.
You wear many hats.
I do! [laughs]
You've previously mentioned that you're already working on a new album, which you plan to release this year. Is there anything you can tell us about it?
I can say a little bit. I'm definitely dropping a project this year. It's going to be very elevated for me – a new sound, bigger sound, bigger production, bigger rollout, and bigger features! I've been travelling state to state, trying to catch new vibes, working with new people, trying to be a better me and deliver a better piece of work than the last time. I think that's always the goal for any artist. Every time you put out a project, you compete with yourself. That's the stage we're at now. We don't really have a name or a tracklist or anything, but we're probably about halfway through the whole thing.
Do you tend to approach an album with an overarching idea or theme in mind, or do you just start writing and see where it takes you?
I'm more of a "see where it takes me" artist because I'm so young that I know the process will take me exactly where it needs to go. It feels the most authentic that way because I'm growing up as a human and an artist at the same time.
You say you'd been travelling and meeting new artists. Are there specific places or people you draw inspiration from when you're writing?
I've been bouncing back and forth between Miami and LA, and of course, home in Atlanta. I feel like places bring out the most inspiration. I don't like to listen to too much music while I'm in the recording process because I don't want it to taint my vision or my sound. So during that time, I pretty much just listen to myself and everything that I've been recording and just change up my environment.
Shoes Buffalo
Do you have people in the music industry right now that you'd really want to collaborate with, in the near future?
Nicki is my ultimate dream collaboration. Of course, Nicki Minaj! That would be the number one. I loved Nicki since I first discovered her at around age ten. When I scratch Nicki off my feature list, I've done it.
We've talked a lot about growing up in the industry, people's perceptions of you, and personal branding. As a final question, is there something that fans would still be surprised to know about you?
That's a really good question. I don't know, maybe the drag racing thing. I feel like not many people know that I used to drag race. It's kind of a hidden gem because you must go deep to find that information [laughs].
It's a pretty badass tidbit.
Hell yeah! I used to drag race! I think that's a little fun fact. It's literally second nature to me. I can jump on anything with wheels right now. Been driving for years.
How young were you?
I was probably eight or ten. I was simultaneously doing that and leaning more into my music, so those happened around the same time.
Big Energy is out now
Photographer Elizabeth Weinberg
Fashion & Editor Jheanelle Feanny
Fashion Ass Star Burleigh
Hair Lace Assassin
MUA Etienne Ortega at The Only Agency
Manicurist Eri Ishizu
Interview by Laura Potier
Subeditor Primrose Jeanton
Location and special thanks to Mama Shelter LA