Vingt Sept
Le Meurice Paris: An unforgettable Spa and Dining experience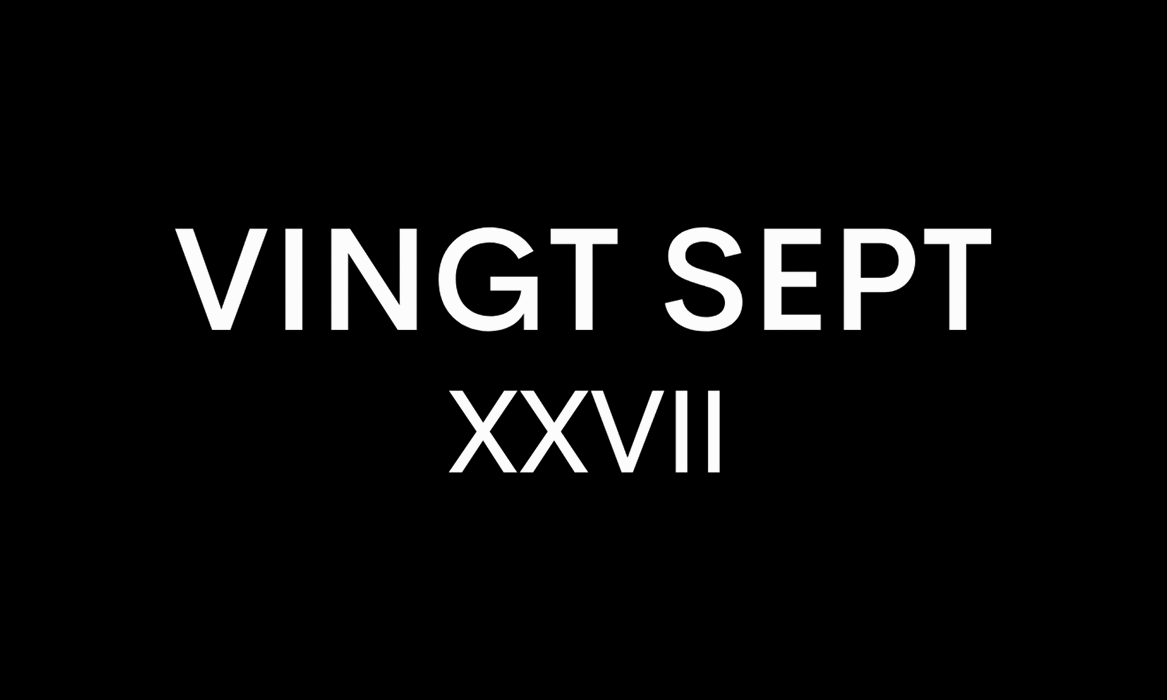 Travel & Lifestyle
The Lobby at Le Meurice
Salvador Dalí, Ginger Rogers, Elizabeth Taylor, and Richard Burton - what do they all have in common?
Perhaps Le Meurice in Paris. Each spent many days here, and if the gilded walls of this prestigious hotel could speak, we are sure that the many tales would keep us on our toes.
One describes surrealist artist Salvador Dalí (a frequent resident) demanding a herd of sheep be sent to his room. It's no surprise that Le Meurice's restaurant of the same namesake is a tribute to their most outlandish guest.
The Dorchester Collection hotel (the first to have a telephone in the city of love) has been in existence since 1815 - 74 years before the Eiffel Tower was unveiled by Gustave Eiffel, 68 before the birth of Coco Chanel, and 16 years after the end of the French Revolution.
Remembered for its renowned luxurious and elegant atmosphere, guests feel they have stepped into a palace rather than a hotel. And rightly so. Le Meurice is indeed one of the city's palace hotels alongside Dorchester Collection's Hôtel Plaza Athénée. The hotel's rich history, stunning architecture, and exceptional service combine to create an experience that is truly fit for royalty.
Since opening, Le Meurice has been a favourite of European aristocracy and high society. The hotel's opulent decor features ornate chandeliers, marble floors, and gilded finishes, while the guest rooms and suites are decorated in a classical French style with plush furnishings and modern amenities.
In addition to its luxurious accommodations, it is also home to several world-class restaurants, including the Michelin-starred Alain Ducasse au Meurice, which offers contemporary French cuisine in an elegant setting.
The hotel also boasts a beautiful spa, a fitness centre, and a rooftop terrace with stunning views of the city.
The hotel's opulent decor (reminiscent of the Palace of Versailles) features ornate chandeliers, marble floors, and gilded finishes, while the guest rooms and suites are decorated in a classical French style with plush furnishings and modern amenities.
We were privileged enough to immerse ourselves in some of the grandeur of Le Meurice with a spa day at Valmont and a unique culinary journey at their iconic Le Dalí restaurant.
Valmont Spa
Arriving straight from the Eurostar, we headed to the exclusive Valmont Spa below the grand lobby.
For over 200 years, La Maison Valmont has been celebrated by the crème de la crème of high society, including Charlie Chaplin, Coco Chanel, and Princess Grace of Monaco. Having been to some of their exclusive spa locations and partaken of their DetO2x Cream and olfactory Storie Veneziane fragrances, we were eager to indulge in a massage experience fit for royalty.
The spa itself is welcoming; with an otherworldly feel as if you are submerged underwater but surrounded by crystal glaciers.
Invigorating and restorative, the Relaxing Californian Massage was a comprehensive treatment that not only addressed physical tension, but also provided a holistic approach to wellness by tapping into the mind, body, and soul.
Our impressive therapist immediately targeted chakra blockages, incorporating techniques such as trigger point, reflexology, deep finger pressure, and Thai massage to help release tension. These techniques are known to be effective in promoting relaxation, reducing stress, and increasing flexibility.
The use of Kos Parisian oils in a tranquil environment added to the overall sensory experience and created a serene atmosphere enhancing the massage's therapeutic benefits. The different pressures applied throughout the massage invited introspection, with the therapist attuned to our unique needs and able to customise the treatment for us.
The Relaxing Californian Massage had a positive impact on both our physical and emotional well-being. Massage is known to have a profound effect on mood and stress levels, and our experience bore that out. Overall, it was a truly transformative experience at Valmont Spa, and we will treasure the memory for a long time to come.
It is truly the best spa experience for those seeking something beyond a traditional spa and needing rejuvenation with spiritual alignment.
Le Dalí restaurant
The dining experience at Le Dalí is unforgettable. From the moment you step into the restaurant, you are transported into your very own Salvador Dalí painting. The high ceilings adorned with motifs by Le Meurice designer Philippe Starck's (known for iconic work for Baccarat, La Almazara and Hudson Hotel NY) daughter Ara Starck created an immersive environment that distorted reality in a way that paid homage to Dali's surrealist art.
As we stepped into the elegant Le Dalí restaurant, we were greeted by a warm and inviting atmosphere. The soft lighting and plush furnishings set the tone for the luxurious dining experience that we were about to embark on. We were seated at a cosy table for two, and our attentive waiter presented us with the menu curated by the renowned chef Alain Ducasse.
Every detail in the restaurant, from the carpet to the walls to the ceilings, was carefully chosen to create an ocular explosion of true elegance that nodded to the Louis XIV era. The draped curtains and delicate hanging teardrop crystal lampshades added a touch of glamour and romance to the space, bouncing light in interesting and beautiful ways.
The talented pianist playing both modern and classical music, including Mozart and an impressive rendition of The Weeknd's I Feel It Coming, added to the overall ambience of the restaurant. The magical atmosphere enhanced our dining experience in every way.
Our first course was Oysters from Kermancy, a stunningly vibrant plate of fresh, plump oysters served with a tangy mignonette sauce. The salmon gravlax that followed was equally impressive, with a delicate buttery texture.
For our starter, we opted for the classic French onion soup elevated to new heights with a 34-month matured Comte cheese. Rich and flavorful, the broth was perfectly complemented by the sweet and savoury cheese.
Moving onto the mains, we were presented with the Bell Robes Farm Beef Tenderloin, arriving with potato tagliatelle and peppercorn sauce. The beef, cooked to perfection, had a beautiful pink centre and was tender and juicy. The tagliatelle was al dente, and the peppercorn sauce added a nice kick of spice.
No French dining experience is complete without a selection of cheeses, and Le Dalí did not disappoint. We were presented with a plate of some of the most versatile French cheeses we had ever tasted, including a creamy brie and a tangy Roquefort.
The sommelier expertly paired our food with outstanding wine selections, including Pommery Champagne and a full-bodied red wine from neighbouring regions. But the real standout was the selection of cognac. We predict that Cognac will be a trend to watch out for in 2023; opt for the Léopold Gourmel, Gautier Vielle Réserve, or, for those who appreciate the finer things in life, the Rémy Martin Louis XIII.
Overall, our dining experience at Le Dalí was nothing short of exceptional. The food, wine, and service were all outstanding, and we left feeling satisfied and impressed. It's clear that Le Dalí at Le Meurice is a restaurant that truly understands the importance of creating an unforgettable dining experience and they succeeded in every way.
If you are looking for a summer escape in Paris, Le Meurice is a perfect choice, offering a flawless respite from the hustle and bustle of the city.
More information on Le Meurice, Le Maison Valmont Spa & Le Dalí HERE
Le Meurice
Address: 228 Rue de Rivoli, 75001 Paris, France
Phone: +33 1 44 58 10 10
Words by Jheanelle Feanny