Vingt Sept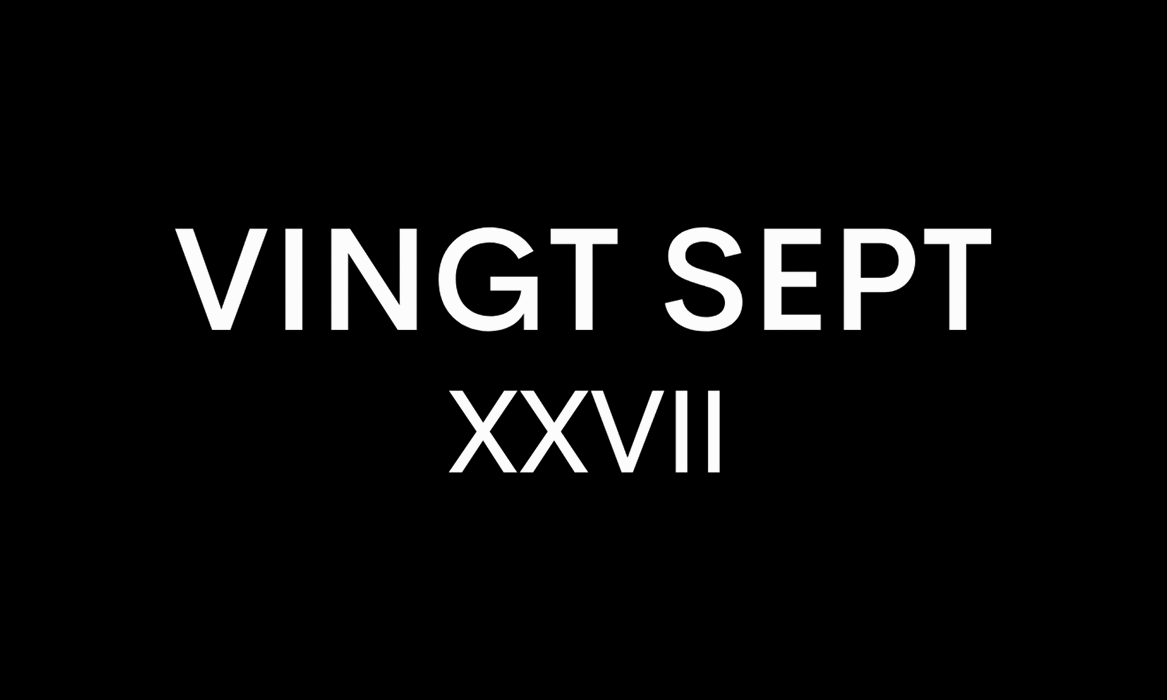 Photographer Aaron Qureshi
With the release of his Tomorrow's Almost Over EP, east London based 19-year-old Leyma talks to us about his new single – been a minute. The illustrated video tells the story of longing to be with someone, and the loneliness felt when you go without. The experimental concept EP includes the characters The Lover, The Worst and The Wise, each exploring different soundscapes and overarching themes.
Crafting lo-fi music in his bedroom from the age of 15, Leyma has fused hip-hop, indie and R&B music with personal lyrics about the perils of youth culture – gaining recognition from Wonderland, NME, DIY and Annie Mac.
A model as well as a musician, Leyma's creativity knows no bounds. We spoke to him about skateboarding, dream collaborations, favourite musical venues, and why the east Londoner is the biggest Newcastle United fan.
Straight off the bat, I see that you skate. Let me know your favourite skate brands, your favourite skater, and a trick you've got on lock.
I can't lie, I used to skate a lot more than I do now, so I'm out the loop of it all. But when I was younger, I remember reading Rodney Mullen's autobiography. Although I wasn't the biggest fan of his style, you have to respect him, and we had very similar experiences as teenagers – I related to him a lot. I used to have some nice Polar pieces and I'm skating one of their decks right now. I don't want people to think I'm good at skating. I'm very mediocre; kickflips are probably the only thing I've got on lock.
What's a typical day in the life of Leyma, I know you're a model as well as a musician?
I work during the days, shit ain't especially exciting. I just listen to music really. I'm not great at watching films or TV, my attention span is too short. So, when I'm not making music, I'm listening to music; or I'm with my people!
Photographer Aaron Qureshi
You've been featured in MTV, Wonderland, NME, DIY and have made a fan in Annie Mac. How does it feel to be getting this recognition?
I never think about it like that. It is sick, I'm very grateful that I can make music I like and see people enjoy it with me. But I try to always look forward to the next thing.
What's your favourite venue to perform at or do you have a memorable performance that sticks out?
Scala was a good night. I think it was a Friday and we got asked to do it on the Wednesday. Seriously under-rehearsed, but I think that's why I enjoyed it. Beautiful venue and a lot of faces. Camden Assembly was my favourite performance though. Now I'm just itching for the next one.
You were also on Soccer AM, what's your fave team?
I support Newcastle, even though I've only been there a few times. My dad had me in a Newcastle shirt before I could talk or have a say in it!
Tell me about the music video for the upcoming release, it's a hella interesting idea. Did you have the visuals in mind when you wrote the song?
When we got around to planning the video for it, lockdown had just started so we couldn't go out filming. At the same time, I came across Maisy's work and I just rated the aesthetic so much. So, it made sense for the video to be animated by her.
I wanted to make sure I didn't stop her from having creative freedom, so I only gave a few bits that I was thinking and then she explored the ideas on her own. And it came out so sick – big shout out to Maisy Charlton.
I saw that your influences include the likes of Tyler, the Creator and Mac Miller (RIP), I can definitely see it – do you have any British artists you look up to?
Hundred Percent, Damon Albarn, Dave, Thom Yorke, Rejjie, Ian Curtis, Amy – to name a few.
Photographer Kai Palfreman
What's the best advice you've been given so far in the music world?
Only four tins before you get on stage.
Dream collab?
This answer changes frequently. I've been listening to a lot of Kanye recently and the process of MBDTF just sounds crazy. Never heard a work ethic like it. But dream collab would always be Mac Miller.
Lastly, what's the first thing you'll do after lockdown?
I'm going to get straight out of the country. Barcelona, I reckon.
Words by Oliver-James Campbell
Leyma's single Been A Minute is out now
EP Tomorrow's Almost Over is released 24th July