Vingt Sept
Lifestyle: Gourmet Dining In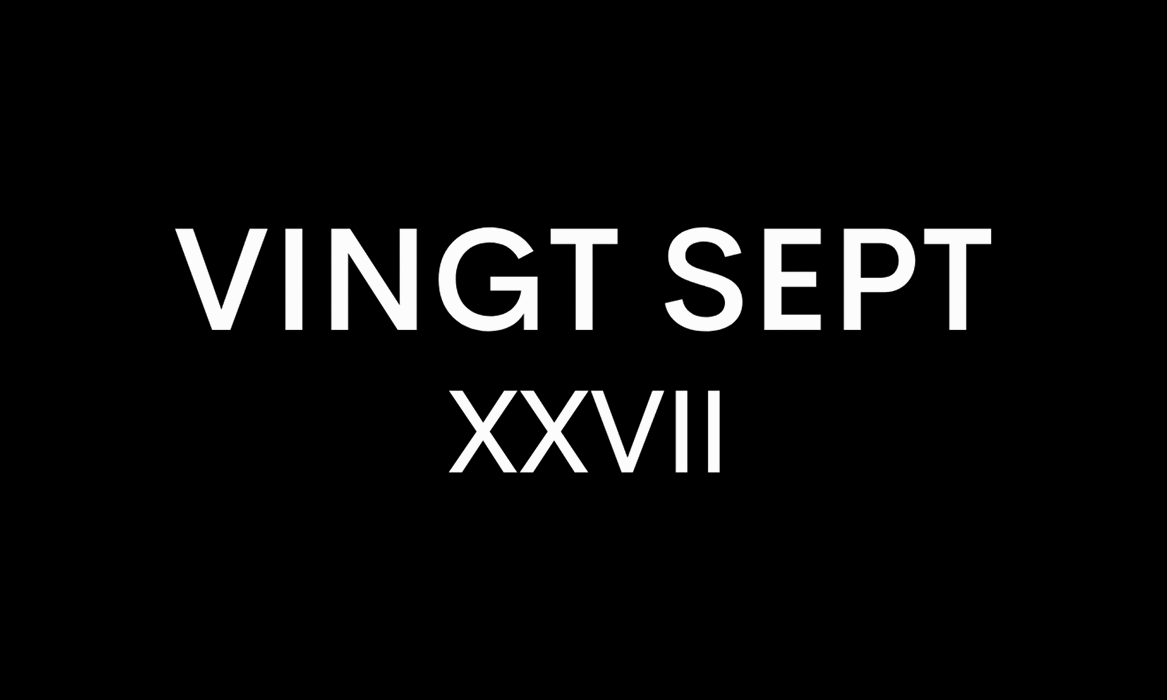 Coronavirus has undoubtedly changed our way of life and many industries have suffered, especially hospitality. In the early days of lockdown, the simple pleasure of dining out was no longer an option; it was difficult to recreate the quality and sensation of a gourmet meal cooked by an experienced chef.
However, numerous companies now package and deliver restaurant-quality food to your home and offer meals for those with specific food requirements. We decided to try these out, here are our top selections.
Pasta Evangelists
Behind Pasta Evangelists is a team of pasta enthusiasts, specialising in delivering handmade Italian pasta. The menu changes on a weekly basis to showcase pasta from various Italian regions.
Smart delivery, letterbox-sized packaging, and chiller packs keep your food in pristine condition, which is great for times when you're unavailable to receive deliveries in person.
The recipes are blissfully simple but thoughtfully inventive, with colour-coded packaging to allow you to put together a meal within minutes. A description of the meal, its historical origins, and serving suggestions complete a thoroughly enjoyable experience.
On this occasion, the menu transports us to Sardinia; fennel balanced by minced sausage and tomato in the Sardinian malloreddus with sausage ragù, and the hearty and light flavours in the pecorino, potato, and mint tortellini satisfy gourmet Italian food cravings at home.
Visit Pasta Evangelists to view recipes for the next three weeks.
For 25% off enter VINGTSEPT25 at checkout
Charred
Charred has been mastering the art of low and slow cooking for years, adding a modern twist and delivering high-quality cuisine to your door.
For meat lovers, the brisket is highly recommended. Accompanied by one of the best chimichurri sauces we've tasted, pickles, flatbread, and delicately spiced sauces, the brisket arrives packaged in parchment paper, which keeps it tender and moist. All you need to do is pop it in the oven and slice.
The 8-hour smoked lamb shoulder is another excellent option. It comes with a DIY kit and falls straight off the bone.
You can visit Charred at Spitalfields, London from Tuesday - Friday. Charred also offer a nationwide delivery service.
Visit Charred for more information
La Tua Pasta
La Tua Pasta creates fresh, artisan pasta, and has served top Michelin-starred restaurants across London since 2006. The pasta specialists have now found a way to deliver their handmade pasta to your home.
Try the tagliatelle al ragù. A combination of fresh pasta and a slow-cooked traditional Bolognese sauce will make you think twice about using dried pasta ever again.
But if you prefer filled pasta, we recommend the wild boar tortellini paired with sugo picante, a spicy tomato sauce that elevates the rich meat filling.
For something smooth and sweet, pick the pumpkin tortellini. The addition of nutmeg butter creates a welcome balance.
And if you want an even more luxurious option, choose the truffle tortellini with truffle butter. It seems rather much at first but manages to navigate a balance between rich and overpowering.
Visit La Tua for more information
The Mindful Chef
The Mindful Chef, dubbed the UK's number 1 recipe box by Trustpilot, launched in 2015 to bring fresh, nutritionally balanced meals to your home, and, since last month, offers frozen meals.  
The gourmet dining experience involves cooking, but there's no need to be sceptical; the box includes high-quality and well-sourced ingredients.
Opt for the delicate lemongrass trout infused with a blend of Thai herbs and spices, and a serving of rich coconut rice.
This dish assembles easily; the fish and vegetables can be cooked whilst the rice boils away. The box provides an impressive range of products and recipes, especially as many of the Thai ingredients may not be in your cupboard or readily available in the average supermarket.
Use code VINGTSEPT25 for 25% off your first 2 boxes
Words by Jheanelle Feanny, Jonathan Baldwin and Dr Timothy Yu
Sub Editor Primrose Jeanton