Vingt Sept
Lily Newmark on Cursed, her career and cinema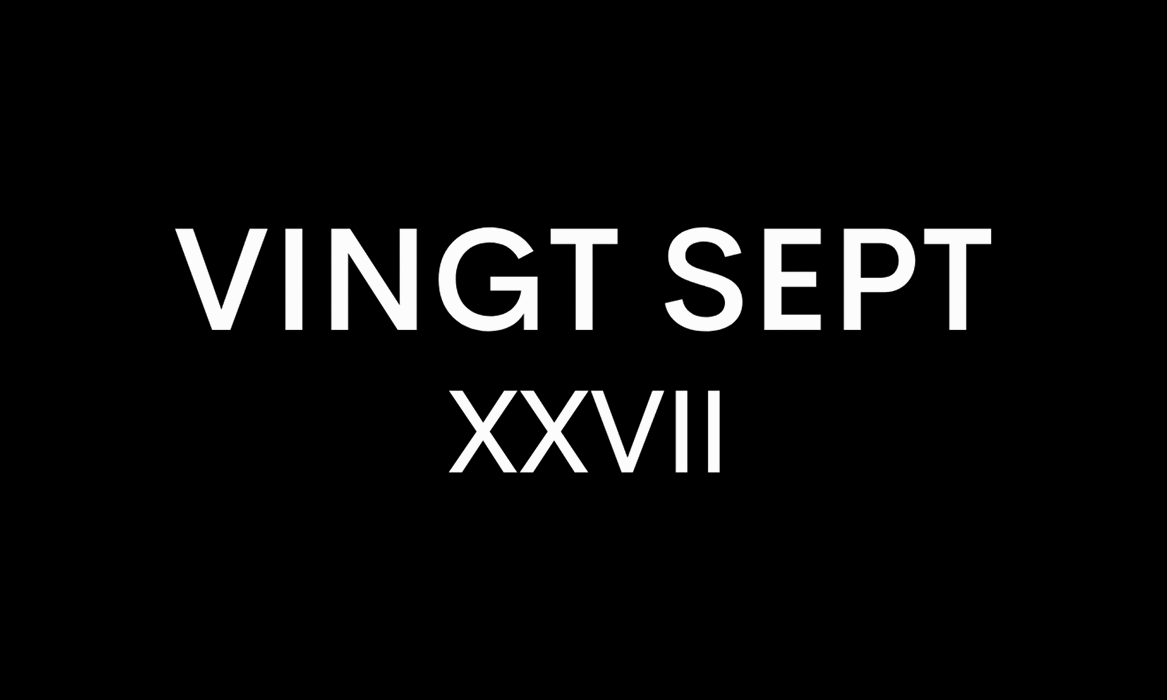 Sex Education, Solo: A Star Wars Story, BBC's Les Misérables, and Misbehaviour – British actor Lily Newmark's list of recent projects is nothing short of impressive. Since her breakthrough role in Pin Cushion, the acclaimed 2017 indie that premiered as the opening film of International Critics' Week at the 74th Venice International Film Festival, Lily has been unstoppable. Currently starring in Cursed, a Netflix retelling of the Arthurian legend, Lily talked to us about releasing projects during lockdown, plans for the future and what the film industry could look like post-lockdown.
What have you been up to during lockdown?
I've just been trying to get through it and finding the small positives throughout. I haven't been able to work, obviously, so I've been doing some recharging and slowly getting my head back into the space to start working again.
How did you first get into acting?
I was always part of the school drama club and also part of the National Youth Theatre and the youth theatre at The Albany. I was trying to explore every part of theatre from a young age, from working on costumes to writing, as well as acting.
How did you go from theatre to the big screen?
I actually wasn't expecting to do screen acting because I trained in theatre. I wasn't prepared to work so much in front of the camera, but it somehow turned out that way. I had to do a lot of learning on the job and had to throw myself in at the deep end.
You've had quite a few major projects over the past years. What has it been like to work on such big films and shows?
I've definitely been in some big productions and it's interesting to compare those big blockbuster moments to working on smaller independent projects. My breakthrough project was Pin Cushion, which is comparatively a lot smaller than the big projects, but I think it's important to have a balance. It also completely depends on the team of the production, no matter if it's a big or a small project.
What has the experience of working on Sex Education been like for you?
I feel really grateful to be a part of Sex Education. It was amazing to be working with such an exciting and talented group of people. To be representing a young, queer person on screen was also very important to me.
What do you think made the show so popular?
It's a combination of things: really clever writing, authentic performances, it's professionally produced and it's relatable for a lot of demographics. It's timeless and for everyone.
You're now back on Netflix with the new show Cursed. Can you tell me a bit about that show and your role in it?
It's a retelling of the Arthurian legend that a lot of people will know, but it's told from Lady of the Lake's perspective, which not everyone will be familiar with. It is about that character within the mythology. My character is the Lady of the Lake's best friend; she's called Pym. She acts as the comic relief of the show, which is quite a dark story for the most part. She brings some lightness to it. It was a real joy to play her and to play a character who is a lot lighter in terms of her mentality. I was allowed to have fun with it. I'm grateful for that.
What was your favourite part of working on this show?
I made some great friends on set and I really enjoyed working with the costume department and Marianne Agertoft, who is the designer for the show. I actually previously worked with her briefly on Les Mis for the BBC, so it was great to work with her again. I think my favourite days were going to the costume department for fittings with her and thinking through ideas and designing together.
It sounds like you're passionate about costume in general. Is that something you always like to get your hands on and be a part of?
Yes, for me it's a vital part of building the character and to build the world in my head. One of the first steps for me is putting on the clothes. Working with someone as collaborative as Marianne was something I was grateful for during this project.
Why should people watch Cursed?
It's entertaining and some people will find it relatable, drawing comparison to our own reality. I mean, why not watch it?
Your recent movie Misbehaviour was released in cinemas only a few days before they closed nationwide for lockdown. What was that like?
It was a stroke of bad luck, in terms of timing, that the release coincided with the lockdown. But I think you can also look at it from a positive point of view because we're in the days of streaming and online content for the small screen. It's actually a good time to have a film online and it might end up getting a bigger audience than it would have in cinemas. But it's unfortunate that cinemas won't have people in them for a while longer, so the film won't be seen in the theatrical scale as it would have been normally.
Do you think online streaming will now become a more permanent replacement for the cinema?
I think it will probably be both. I hope that there will still be people who make films for theatrical release, but I also think people will have to be realistic and cater towards the audiences. I'm sure that will result in a lot of content being made for the smaller screen in general.
With your background in theatre, how do you feel about the recent announcement that theatres won't reopen until 2021?
It's really heartbreaking to hear about the theatres that are struggling, but realistically they won't be open again until spring next year. My heart really does go out to anyone working in theatre right now.
Once things do go back to normal, can you imagine yourself returning to the theatre?
I would love to do theatre. I've been wanting to do it ever since I graduated. It just happens to be that my work has mostly been on screen. I think, seeing as theatres won't be open for a while, I'll probably be sticking to that for the foreseeable future, too.
What would you say has been your career highlight so far?
My highlight will always be Pin Cushion. It's the project I've felt most passionate about and I think it will be hard to beat in terms of how passionate I was about it.
Is there a specific career goal or dream role you still have?
I'd love to produce my own writing and other people's work as well. I have lots of projects stored away in my mind and some on paper. I think I need to create opportunities for myself and branch out into the industry.
Now that the world is slowly returning back to normal, what's next for you?
I'm slowly preparing to go back to Temple, a Sky series that started two years ago, and I'm really looking forward to returning to it. It's a brilliant project to be part of and has lots of unresolved mysteries from the end of the first season.
Photography by Jack Alexander
Stylist Thomas George Wulbern
Hair Patrick Wilson
Makeup Justine Jenkins
Interview by Cailin Klohk
Editor Jheanelle Feanny
Sub Editor Primrose Jeanton
Cursed is available on Netflix.