Vingt Sept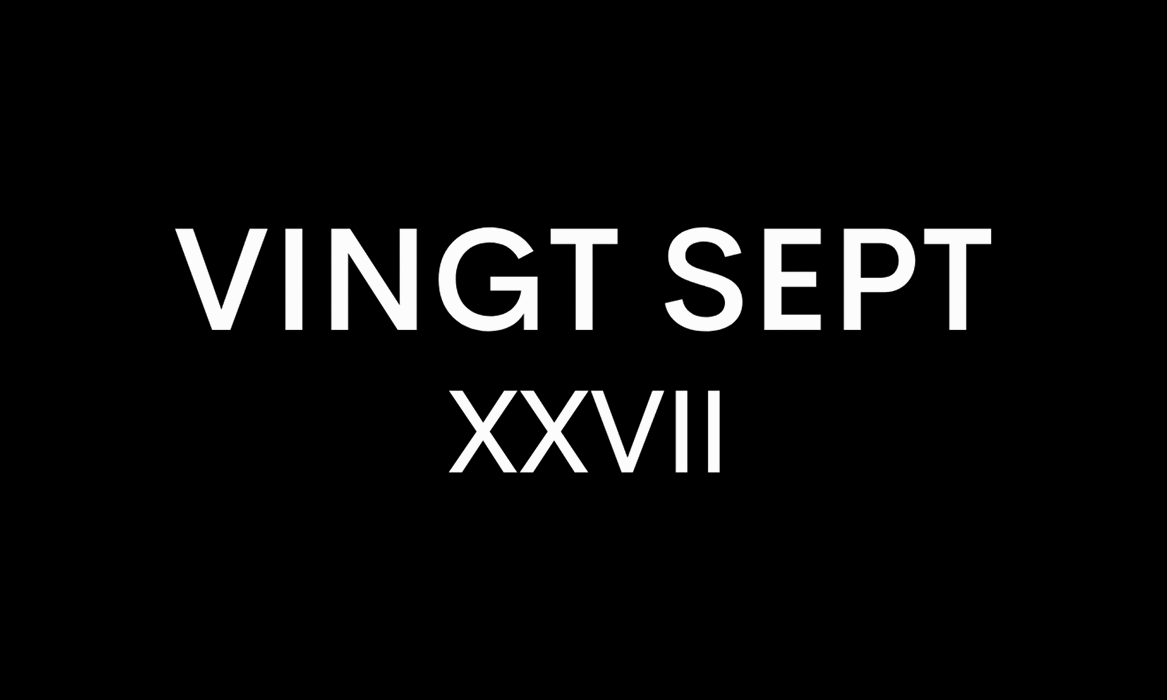 Travel & Lifestyle
Lisbon is known for its vibrant buildings, breathtaking port views and most importantly its alluring charm.
Every visit to the city allows a varying opportunity to discover hidden gems and immerse yourself in true Portuguese hospitality.
Whether you are walking down its famed boulevard Avenida da Liberdade for a spot of retail therapy, or soaking up priceless city views, you'll always miss Lisbon on return to the hustle and bustle.
With ample hotel options available, it can be confusing when deciding where to stay, but, it appears there's a new contender in town, that's not only chic, but brimming with personality and style.
Located next to Praça Duque de Saldanha and a short walk from Lisbon's infamous luxury boutiques lies the Luster Hotel.
Managed by Amazing Evolution, the new 56-room hotel is not only cosmopolitan and chic, but embodies the modern and sophisticated style that is highly sought by travellers in today's climate..
The hotel's design and decor are sleek and contemporary, with a focus on clean lines, neutral colour palettes, and high-end furnishings. The use of natural materials such as wood and stone, along with carefully curated artwork and lighting, creates a warm and inviting atmosphere that is both elegant and comfortable.
High-shine chrome subtleties are noted to coffee tables and wall fixtures add a little warmth to the space and highlight the hotel's eccentricities, such as a notable rose from Gabrielle-Suzanne de Villeneuve's iconic novel Beauty and the Beast.
Stretching from the lobby is a Manhattan-style bar where you can enjoy an extensive range of classic and modern cocktails.
In addition to its stylish design, the Luster Hotel offers an outdoor bar near its vibrant Miami-style pool complete with pink loungers, views of the city, a fitness centre, a restaurant serving contemporary cuisine, and a variety of meeting and event spaces.
Located in the heart of Lisbon also adds to its cosmopolitan appeal, providing easy access to the city's cultural attractions, nightlife, and shopping.
Rooms
Continuing to connect nature with modernity, rooms continue the contemporary themes observed in the lobby and bar, where rich neutral tones intertwine with fresh interiors. Further innate materials such as stone, beech and mahogany wood, natural fibres and leathers enliven the optics and add a little intrigue to the design.
Each suite provides striking views to either the courtyard or the city and the cosy and comfortable bed is a dream for a perfect slumber.
Bathroom's are spacious where monochrome details and metropolitan fixtures add a little drama. Revitalise in the luxurious rainfall shower using Perricone MD toiletries and get yourself ready for a night in the town with the LED vanity mirror.
Larger suites include a free-standing bath and Japanese toilet for those wanting to upgrade. Other amenities include complimentary WIFI, room service, laundry service, a safe, a coffee machine and ample storage.
Dining
Oui Mais Non is the main restaurant where breakfast is also served. In the evening guests are offered the opportunity to explore international flavours in a sophisticated fashion.
An unformidable menu and restaurant, Oui Mais Non takes diners on a unique culinary experience from inspired traditional Portuguese dishes, to the spices of the Middle East and Africa, leaving your tastebuds with something to remember, all whilst seated on rich velvet lounge chairs and amongst visually inspiring motifs.
Star dishes include the delicious Octopus Carpaccio presented with vibrant red peppers, red onion and coriander. As an ode to Italy, the delicious dish is both mouthwatering and pleasing. Add a squeeze of lemon to enhance and enliven the flavours for a twist too.
Hopping over to West Africa the Peri-Peri Cameroon Prawns will leave you begging for more. The subtle chilli balances the smoky and tangy flavours of this well-seasoned dish. We recommend soaking your traditional Portuguese Broa (bread) in the delectable sauce.
Other delights enjoyed include the appetising English Roast Beef or if seeking some regional cuts, try the Alentejo style Black Pork tenderloin, both tender and brimming with flavour.
For cocktails try a twist on a New York Sour or thirst-quenching Old Fashioned. If those do not charm you we are sure Oui Mais Non's master mixologist will blend a special drink specifically for you!
For more information visit HERE
Luster Hotel
Address: Av. Casal Ribeiro 48, 1000-091 Lisboa, Portugal
Phone: +351 21 151 4580
Words by Jheanelle Feanny