Vingt Sept
Mama Shelter: LA's Hottest Rooftop Hotel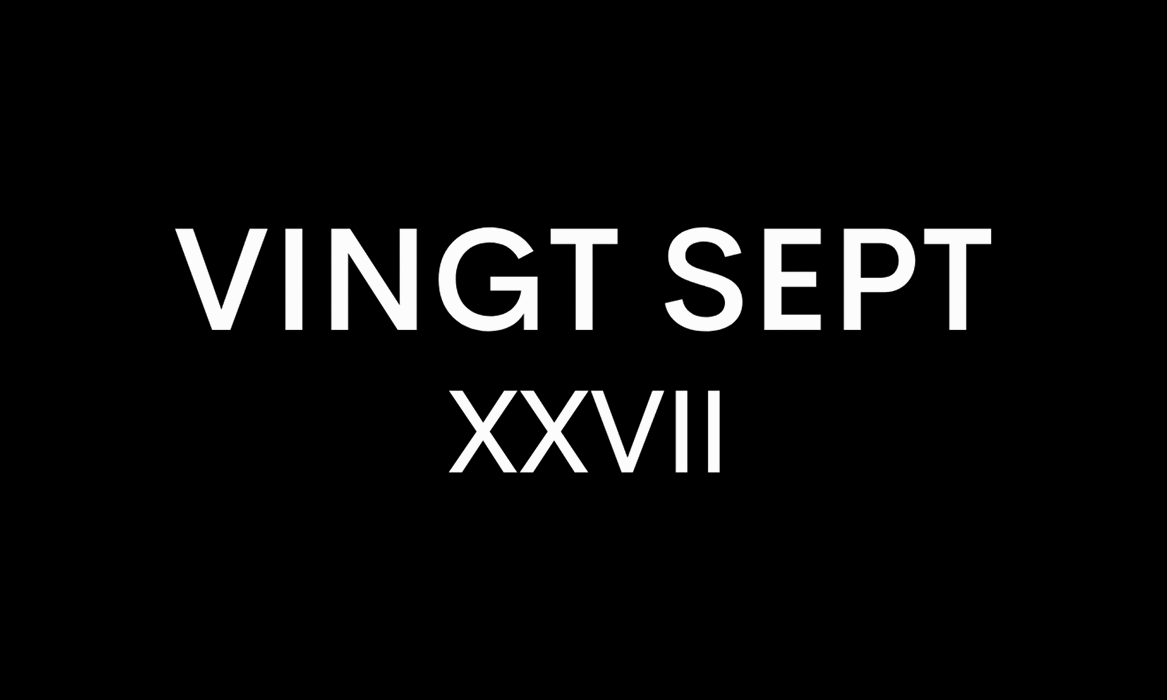 Travel
Selma: it's one of LA's most interesting neighbourhoods, a hub of where Hollywood's finest grew up and lived. Famous faces include Red Hot Chilli Peppers' Anthony Kiedis, who attended school in the neighbourhood. Today, the neighbourhood, a stone's throw from Hollywood's Walk of Fame, is a popular hangout for Angelenos looking to kick back and soak in the scene.
Backstory/Neighbourhood
Mama Shelter LA is at the corner of Selma Avenue and tucked amongst the most glamourous Hollywood Hills views. The hotel group, founded by the Trigano family (responsible for 1950s Club Med), provides the perfect opportunity for visitors to capture the essence of Los Angeles. Each Mama Shelter provides a nod to its housed location, Belgrade, where guests will experience art and murals reflective of the communist era, or Toulouse, situated between the scenic Pyrenees mountains and the Mediterranean sea.
The upscale LA site, built in 1923, was designed by Thierry Gaugain (known for his futuristic creations, including Steve Jobs' superyacht). Mama provides visitors with escapism and flare. The pinball machines and foosball tables in the lounge, the chalkboard ceilings, and caged props are all reminiscent of a movie set. The building screams fun, playing to the eccentricities of old Hollywood whilst being in sync with modernity.
Vibe
When you walk through the doors, be prepared for a funky crowd of fashionistas, musicians and budding actors enjoying Mama's high energy. Cool music pumped from speakers permeates through each room, and you'll find an impressive queue of guests at the lobby waiting for a spot on the rooftop. Tip: be prepared to arrive early for a rooftop table, as it's walk-in only due to popularity.
Staff are equally hip and full of energy, blending unconventional cocktails to compliment the funky and sophisticated vibe.
Rooms
Access to rooms via a separate guest lift takes you to a Bates Motelesque hallway. Each room pays homage to a Hollywood film or A-lister. Expect to find Star Wars or Spidey masks, scripts from leading films Pulp Fiction or Swingers, and bedside literature such as Antony Kiedis' Scar Tissue in each room. Other quirks include a personalised graffiti message on your mirror as "Mama <3's you!" and views to the hills.
Rooms ooze modern bohemia with a splash of oddity. Headboards are floor to ceiling; the bed is comfortable with an array of USB and charging points for those on the go. Each room has a freshly stocked minibar (complimentary), Apple TV, free movies, and access to Airplay for those wanting to play their own tunes.
Bathrooms are light, airy and spacious, with walk-in double showers and a supply of toiletries emblazoned with further quirky slogans; "Mama loves you top to bottom" and "Mama likes to keep it clean" adds a little humour to an otherwise quotidian routine.
There is ample storage for luggage and clothing and a safe. It's a cosy room with everything you need to enjoy a home-from-home experience.
Amenities
Free Wi-Fi is included with your booking, breakfast is additional, and guests prioritise the rooftop walk-ins. The rooftop is the epicentre of buzz and atmosphere; in keeping with the hippy vibe, expect tropical colours and pastel rattan furniture scattered around with hanging lanterns while LA's finest watch the beautiful sunset with panoramic views of the city.
Breakfast is served downstairs in the diner; expect to stumble across classics such as smashed avocado toast, vegan alternatives, and healthy options to tickle each fancy.
The rooftop also serves food in its restaurant, or you can order bar snacks if looking for something a little lighter. Recommendations include the delicious mac 'n' cheese bites, Mama Shelter's famous Le Royale burger, or the truffle topped Boujee fries that are so irresistible (we ordered them twice). But beware of portion sizes because one main is enough for two!
The cocktail menu is vast, with plenty of options from familiar classics to Mama's mules. For those who enjoy tequila, try Mama got fired, a hip infusion of Arette tequila, Bozal Mezcal, green chartreuse, with a kick of jalapeño and fresh lime and agave to balance those intense flavours.
Why Visit?
Mama is LA's best-kept secret; the rates for the area and the vibe is unbeatable. It's the perfect spot to discover LA and within easy access to Sunset Boulevard, Hollywood and Santa Monica Boulevard.
The energy is animated and experiential, every day brings a new crowd of eager visitors, and the service and design are impeccable. You will never need to wait due to an abundance of waiters; everyone just appears sprightly and permeates positive energy, even the security.
On a Saturday morning, you will see a crowd as early as 8am queuing just to get a table for breakfast, so Mama is clearly doing something unique here. But instead of taking our word for it, why not try it out?
Mama Shelter Los Angeles
6500 Selma Ave, Los Angeles, CA 90028, United States
Phone: +1 323-785-6600
For further information and rates, please visit Mama Shelter's website
Words by Jheanelle Feanny
Sub Editor Primrose Jeanton